When Everyone Has A Camera
6:30 pm - 8:00 PM
Wed, November 13, 2019
Devlin Hall, Room 101
Panel Overview
The right to photograph someone in a public space without first asking permission is legal, but is it ethical? What about posting these photos on the internet and social media platforms? And are questions like this even relevant, when we are all being filmed by thousands of surveillance cameras – government, corporate and private -  while we are in public and, increasingly, even in private spaces? 
When Everyone Has a Camera is a panel consisting of practitioners and experts in the fields of Documentary Photography, Police work, Constitutional Law, and Ethics, who will be discussing issues pertaining to permission and consent for photography in both public and private space.
The purpose of this panel is to engage these important and timely issues from the knowledge and experience of each panelist, to inform the audience via discussion and Q & A, and to consider various ways of thinking in consideration of these matters.
The panel is free and open to the public. No RSVP is required.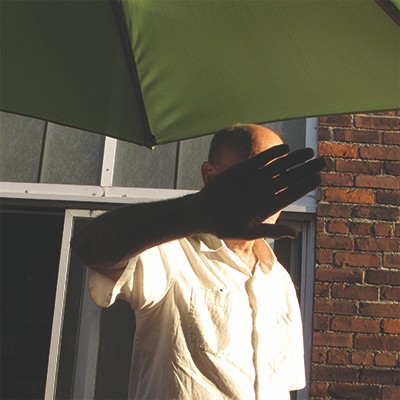 Karl Baden
Photographer
Studio Art Faculty, Boston College
Panel Moderator

Karl Baden is a photographer living in Cambridge Massachusetts. His photographs have been widely exhibited, including at the Robert Mann Gallery, Zabriskie Gallery, Marcuse Pfeifer Gallery and the Museum of Modern Art in New York, the Howard Yezerski Gallery, The Institute of Contemporary Art and The Museum of Fine Arts in Boston, The Museum of Fine Arts in Houston, Musée Batut in France, Photokina in Cologne, Germany, The Photographers Gallery and Somerset House, both in London. He has received fellowships from the National Endowment for the Arts, the Massachusetts Artists Foundation, the Massachusetts Council on the Arts and Humanities, the Massachusetts Cultural Council, the Kenan Foundation and Light Work Visual Studies. His photographs and visual books are included in the permanent collections of the Museum of Modern Art, NYC, Museum of Fine Arts, Boston, Museum of Fine Arts, Houston, The Addison Gallery of American Art, Polaroid International Collection and the Guggenheim Museum. He has been on the faculty at Boston college since 1989.
Among other photographic projects, Baden has made a photograph of his face every day since February 23rd, 1987. In 2000, he was the subject of a 26-year retrospective exhibition at Light Work Visual Studies. "How did I... Get Here?"; a 48-page catalogue, accompanies the exhibition. Mass Ave Project, the result of a two year commission to photograph life on Massachusetts Avenue as it runs through the city of Cambridge MA, will be on display at Gallery 344 from November 12, 2019 through February 14, 2020.
---
Melanie Einzig
Photographer
New York City
Melanie Einzig grew up in Minnesota and moved to New York in 1990. She has been committed to making art since her early teens. Photographing on the street for her is one of the many joys of a life-long diaristic use of the camera. From 1998-2001 she worked for the Associated Press in New York where she developed her picture language but eventually left photojournalism to focus on more open ended personal work. Her photos have been exhibited in galleries and festivals in the US and Europe and are included in the collections of the Art Institute of Chicago, The Museum of the City of New York, the Incite Project amongst others. Melanie's work is presently on display in a group show at the Kunsthaus Wien in Vienna as part of a show titled Street. Life. Photography which covers seven decades of street photography. 
---
Captain Kevin J. Buckley
Deputy Chief of Police 
Boston College Police

Captain Buckley was born and raised in Dorchester, MA, where he still lives with his wife (Chris) and daughter (Shaunna). In 1979, he received a Bachelor's degree in Criminal Justice from Northeastern University and later a Master's degree in Criminal Justice from Anna Maria College in Paxton, MA. He began working with the Boston Police Department in 1976 as a student intern and remained a part of the department until retiring in 2018. While with the BPD, he worked in various districts and units, mostly in the Bureau of Investigative Services. He retired with the rank of Superintendent, in the role of Chief of Staff. In October of 2018, he was hired by the Boston College Police Department as a Captain in Patrol Operations and Community Policing.
---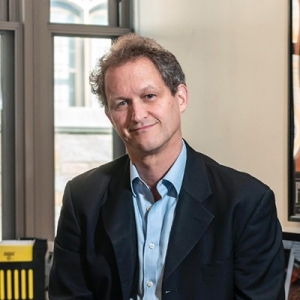 Gregory Fried
Professor of Philosophy
Boston College
Gregory Fried received his BA from Harvard College and his MA and PhD from the University of Chicago. He is presently Professor of Philosophy at Boston College, and he has taught at the University of Chicago, Boston University, California State University Los Angeles, and Suffolk University, where he also served as Chair. His research has focused on defending the classical liberal-democratic tradition against some of its most serious critics, most particularly Martin Heidegger. He is the author of Heidegger's Polemos: From Being to Politics. With Richard Polt, he is also the translator of three of Heidegger's works, Introduction to Metaphysics, Being and Truth, and Nature, History, State. Together with his father, Charles Fried, he is the author of Because It Is Wrong: Torture, Privacy and Presidential Power in the Age of Terror (W. W. Norton, 2010), an exploration of moral, legal, and political questions in the post-9/11 world. Fried is also Director of The Mirror of Race Project, an online, interdisciplinary project exploring the meaning of race in America's history, and he served as an executive producer for the documentary film Before the Trees Was Strange, directed by Derek Burrows. With Richard Polt, he is co-editor of the New Heidegger Research book series for Rowman and Littlefield International.
---
Hernandez D. Stroud
Visiting Assistant Professor
Boston College Law School
Hernandez D. Stroud is the inaugural Robert F. Drinan Visiting Assistant Professor of Law at Boston College Law School.  He teaches and researches education, race, and constitutional law.  Before joining the BC Law faculty, Professor Stroud clerked for judges on the U.S. Court of Appeals for the First Circuit and the U.S. District Court for the Northern District of Alabama.  He holds degrees from the University of Alabama at Birmingham, the University of Pennsylvania and Washington and Lee University.  Professor Stroud is on the 2018 Forbes Magazine "30 Under 30" list for law and policy.