NiLA
Due to concerns regarding the coronavirus (COVID-19) and in keeping our campus community safe, all ILA events will be cancelled for the remainder of the academic year.
Series Overview
Over the last 20+ years the empirical study of human development, thought, and behavior has become integrated with investigations of the biological correlates of these phenomena in the brain. Notably, there is overwhelming public interest in understanding the brain which led to major research investments (e.g. The B.R.A.I.N. Initiative) targeted at understanding how the brain works and generating technologies to study, or tap into, the brain's functions. Accordingly, neuroscience is among the fastest growing sectors of biotechnology. In light of this trend, the Psychology Department at BC has kept pace, reshaping the research and teaching strengths of the department and introducing of a Bachelor of Science in Neuroscience degree and an undergraduate neuroscience honors society. Coincident with the launch of the new Neuroscience B.S. major, Neuroscience in the Liberal Arts (NiLA) series  brings brain research to BC with a year-long series of events, conversations and outreach. NiLA seeks to introduce our community to the way neuroscientists approach common themes in liberal arts and generate dialog among our community and campus. All events are free and open to the public; some require an advanced registration.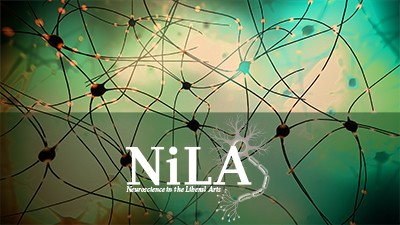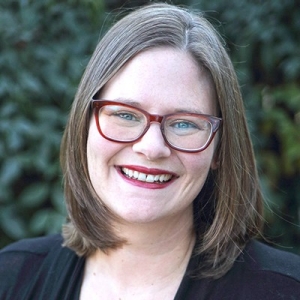 Rethinking the neuroscience of emotion
Eliza Bliss-Moreau
September 26, 2019
4:30 PM Reception, 5:00 PM Talk
Devlin 101
Dr. Eliza Bliss-Moreau is an Associate Professor in the Department of Psychology and a Core Scientist at the California National Primate Research Center at the University of California, Davis. She directs the Translational and Comparative Affective Science Team with the primary research goal to understand the biological and evolutionary bases for individual variation in emotion. She completed her undergraduate (B.S) in biology and psychology) and graduate training (Ph.D. in psychology) at Boston College and a postdoctoral fellowship in nonhuman primate neuroscience at UC Davis.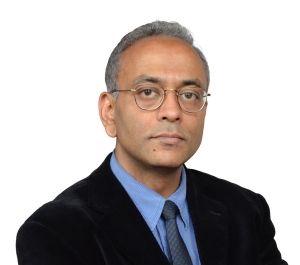 Bringing Sight to Blind Children: Merging Science and Service
Pawan Sinha
October 10, 2019
4:30 PM Reception, 5:00 PM Talk
McGuinn 121
Dr. Sinha is a professor of vision and computational neuroscience in the Department of Brain and Cognitive Sciences at MIT. He received his undergraduate degree in computer science from the Indian Institute of Technology, New Delhi and his Masters and doctoral degrees from the Department of Computer Science at MIT. Dr. Sinha's laboratory seeks to understand how the human brain learns to recognize objects through visual experience. Dr. Sinha directs Project Prakash an effort seeking providing treatment to children with curable blindness while understanding mechanisms of learning in the brain.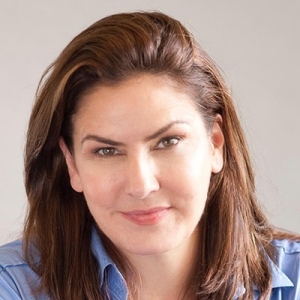 Cancelled
Race and the Brain: Insights from neural systems of emotions and decisions
Elizabeth Phelps
March 12, 2020
4:30 PM Reception, 5:00 PM Talk
Location: Fulton 511
Dr. Elizabeth A. Phelps is the Pershing Square Professor of Human Neuroscience.  She received her PhD from Princeton University and served on the faculty of Yale University and New York University.  Her laboratory has earned widespread acclaim for its groundbreaking research on how the human brain processes emotion, particularly as it relates to learning, memory and decision making.  Dr. Phelps is the recipient of the 21st Century Scientist Award from the James S. McDonnell Foundation, the Distinguished Scholar Award from the Social and Affective Neuroscience Society and the William James Award from the Association for Psychological Science.  She is a fellow of the American Association for the Advancement of Science, the Society for Experimental Psychology and the American Academy of Arts and Sciences.  She has served on the Board of Directors of the Association for Psychological Science, the Society for Neuroeconomics and was a founding board member of the Society for Neuroethics.  She has previously served as the President of the Society for Neuroeconomics, the Association for Psychological Science and the Social and Affective Neuroscience Society.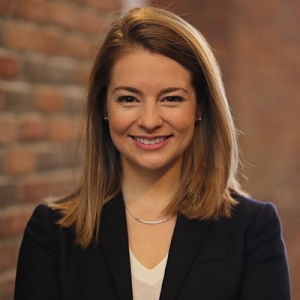 Sensitive Periods of Brain Development: Implications for Optimizing Interventions for Youth
Dylan Gee
April 2, 2020
4:30 PM Reception, 5:00 PM Talk
Location: Stokes S195
Dr. Gee is an Assistant Professor in the Department of Psychology at Yale University. She received her B.A. in Psychological and Brain Studies from Dartmouth College and her Ph.D. in clinical psychology from UCLA. Dr. Gee directs the Clinical Affective Neuroscience & Development Lab (CANDLab) which uses behavioral, psychophysiological, and neuroimaging methods to understand the neural mechanisms underlying the effects of stress on dynamic changes that occur in emotional learning and behavior during childhood and adolescence, with the goal to understand and ameliorate risk for psychiatric illness.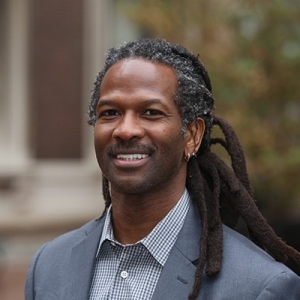 Drug Use for Grownups: A Human Rights Perspective
Carl Hart
November 14, 2019
7:00 PM Talk
Gasson 100
Carl L. Hart is the Ziff Professor of Psychology in the Departments of Psychology and Psychiatry at Columbia University. He has published dozens of scientific articles in the area of neuropsychopharmacology and is co-author of the textbook Drugs, Society, and Human Behavior (with Charles Ksir). His book High Price: A Neuroscientist's Journey of Self-Discovery That Challenges Everything You Know about Drugs and Society was the 2014 winner of the PEN/E. O Wilson Literary Science Writing Award. Fast Company magazine named Hart one of their Most Creative People of 2014.

Presented by the Lowell Humanities Series and cosponsored by the Park Street Corporation Speaker Series. 
---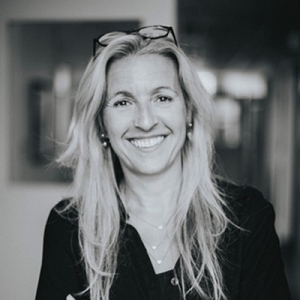 Calm Down, it's not a mammoth! Rethinking our body's reaction to stress
Sonia Lupien

March 30, 2020
11:30am - 2:00 pm
Lunch will be served.
Location: McGuinn 521
Dr. Lupien is a Professor at the University of Montreal and Director of the Center for Studies on Human Stress. She is an internationally renowned psychiatrist and author of Well Stressed: Manage Stress before it turns Toxic. She will discuss her research into the relationship between poverty, stress, the brain and mental illness.
NeuroBoston Fall Symposium
November 7, 2019
3:30 PM - 8:00 PM Talk
Murray Room
Please join us for the NeuroBoston Fall Symposium from 3:30-8pm on November 7, 2019 at Boston College! The event will be held in the Murray Family Function Room of the Yawkey Athletics Center at 140 Commonwealth Ave in Chestnut Hill. Speakers will be Dr. Ziv Williams, Department of Neurosurgery, Massachusetts General Hospital, and Dr. Rebecca Shansky, Department of Psychology, Northeastern University. The symposium will also include posters and lightning talks by trainees at every level from undergraduate to post-doc. Awards will be given for the best poster at each level. Please register for the event here: https://bangsymposium2019.eventbrite.com and submit poster abstracts here: https://forms.gle/UiFSSu6Wabn77uL58 Please direct questions about registration, abstract submission or other event details to: BeantownBANG@gmail.com. Follow @NeuroBoston on twitter and visit www.neuroboston.org for more information.

---
Film Screening: Eternal Sunshine of the Spotless Mind
February 20, 2020 
6:30 PM

McGuinn 121
Professor of Psychology Elizabeth Kensinger will introduce the film with a brief research presentation and lead an after-film discussion. Food will be provided.