Rewilding Planet Earth
Boston College strongly encourages conference participants to receive the COVID-19 vaccination before attending events on campus.
Series Overview
Rewilding Planet Earth invites us to take seriously the biodiversity extinction crisis, to think critical about what we mean by nature and the wild, and to participate in the UN decade for ecosystem restoration. The series emphasizes throughout both the need to be as informed as possible and to stay engaged through shared action, community involvement, and a commitment to the common good. 

By helping to revitalize degraded ecosystems we create carbon sinks, mitigate climate change, increase our resilience to extreme weather, purify the air, improve access to freshwater, and achieve public health. In Laudato Si', Pope Francis implores all of humanity to experience an ecological conversion of mind and habits - a conversion that is essential not only to biodiversity, but also to the future of our own species.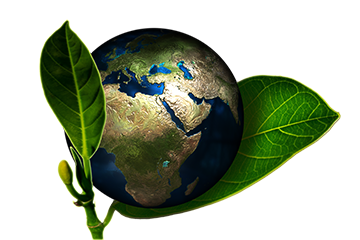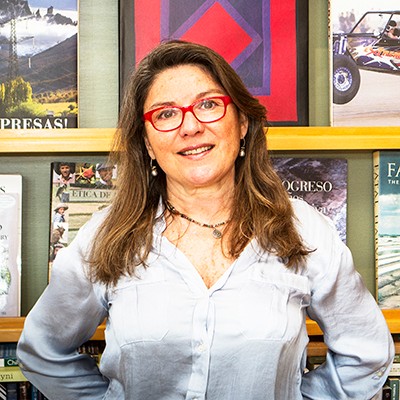 Carolina Morgado | Oct. 04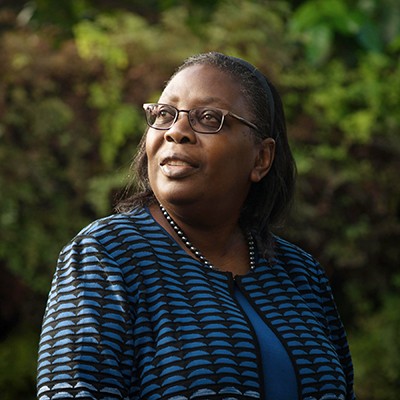 Dorceta Taylor | Feb. 28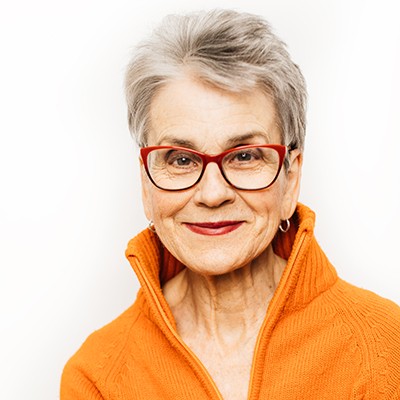 Frances Moore Lappé | Nov. 15
Kim Stanley Robinson | Mar. 29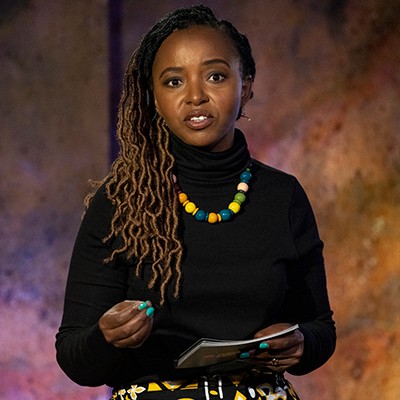 Susan Chomba | Dec. 1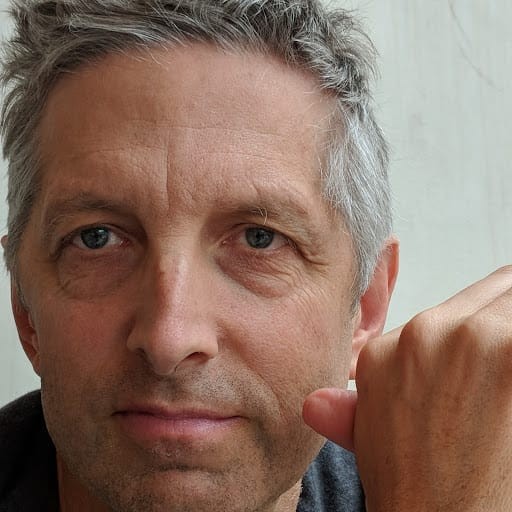 Brian von Herzen | April 25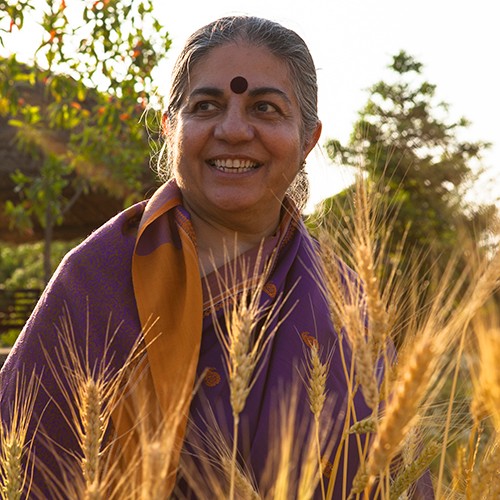 Vandana Shiva | Feb. 6
Carolina Morgado

Carolina has been part of Tompkins Conservation Chile for almost 30 years, which has allowed her to work closely with Douglas Tompkins, conservationist and founder of the North Face, since its creation.
She played a central role in donating land from Tompkins Conservation to the State of Chile, a worldwide conservation milestone, as it was the largest donation in history from a private party to a State. This allowed the creation of seven national parks and the expansion of three others.
She has directed the Patagonia Parks Route project. This initiative consists of a territorial vision of conservation in Chilean Patagonia that promotes economic development through tourism as a consequence of conservation, enhancing the value of the national parks.
Today Carolina Morgado is Executive Director of Fundación Rewilding Chile, a legacy of Tompkins Conservation.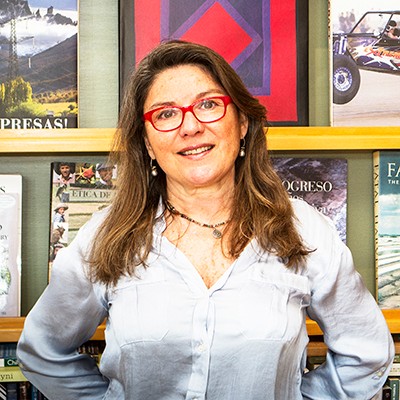 Rewilding Champion: Carolina Morgado
Rewilding Chile:
Legacy of Tompkins Conservation

October 4, 2022
7:00 PM | Virtual Webinar
Registration Required
Sponsored by ILA and Presented by Boston College Environmental Studies
---
Frances Moore Lappé

Beginning with her own awakening to the roots of hunger and ecological devastation she shares her journey of asking the question behind the question--that is, until she got to the biggest of all: Why are we, such a bright species, creating together a world that as individual none of us would choose? She captures in dramatic data and images of the waste, destruction, hunger, and ill health built into our dominant food and agricultural systems. She emphasizes, however, dramatic stories illustrating the power of our "mental maps" either to blind us or to enable us to see possibility. She shares stories of more democratic rules and practices bringing to life an underappreciated, global transformation holding the promise of ecological health and human thriving for all.

Aligning with the Earth; What Will it Take?
November 15, 2022
7:00 PM | Fulton 511

Sponsored by ILA and Boston College Environmental Studies
Susan Chomba 

Dr. Susan Chomba is the Director of Vital Landscapes at the World Resources Institute (WRI). She leads WRI Africa's work on forest protection and landscape restoration, food systems transformation, water and governance. She is a scientist with extensive research and development experience in more than 20 countries on the continent. Susan is a global ambassador for the Race to zero and Resilience under the UN High-Level Champions for Climate Action. She serves on advisory boards of several organizations and has received several global recognitions for her work, including being named as one of Global Landscapes Forum's '16 Women Restoring the Earth' in 2021 and one of the top 25 women shaping climate action globally by Greenbiz.

Will Ongoing Grand Restoration Schemes Reverse or Accelerate Biodiversity Loss?
December 1, 2022
1:30 PM | Virtual Webinar
Registration Required
Sponsored by ILA
Vandana Shiva

Vandana Shiva, a world-renowned environmental thinker, activist, feminist, philosopher of science, writer and science policy advocate, is the founder of Navdanya Research Foundation for Science, Technology and Ecology in India and President of Navdanya International.
Trained as a Physicist at the University of Punjab, she completed her Ph.D. on the 'Hidden Variables and Non-locality in Quantum Theory' from the University of Western Ontario, Canada. She later shifted to inter-disciplinary research in science, technology, and environmental policy, which she carried out at the Indian Institute of Science and the Indian Institute of Management in Bangalore, India.
In 1982 she founded the Research Foundation for Science, Technology and Ecology (RFSTE), an independent research institute that addresses the most significant problems of ecology of our times, and two years later, Navdanya ('nine seeds') the movement in defense of biodiversity and the contributions made to the climate, environment and society by small farmers.
The recipient of many awards, including the Right Livelihood Award, (the 'Alternative Nobel Prize') and the Sydney Peace Prize, she has been named among the top five "Most Important People in Asia" by AsiaWeek.
She is a prolific writer and author of numerous books and serves on the board of the International Forum on Globalization, and member of the executive committee of the World Future Council.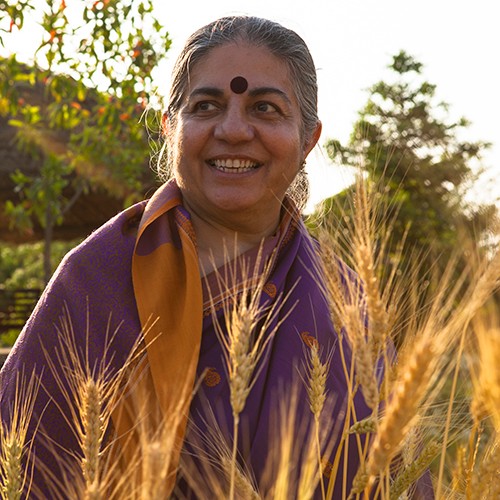 My Life in a Biodiversity of Movements
February 6, 2023 
6:00 pm | Robsham Theater Arts Center
Open to Public
Sponsored by Environmental Studies Program, BC Real Food, The Winston Center for Leadership and Ethics, and BC School of Social Work
Dr. Vandana Shiva is represented by Evil Twin Booking Agency

Dorceta Taylor 

Dorceta E. Taylor is a professor of environmental justice and the Senior Associate Dean of Diversity, Equity, and Inclusion at Yale School of the Environment. Dr. Taylor directs YSE's Environmental Fellows Program and the Yale Conservation Scholars Early Leadership Initiative. She is a leading expert in the field of institutional diversity and workforce dynamics in the environmental sector. In 2014 Taylor authored a landmark national report, The State of Diversity in Environmental Institutions: Mainstream NGOs, Foundations, and Government Agencies. Dorceta Taylor has also published several influential books including Toxic Communities: Environmental Racism, Industrial Pollution, and Residential Mobility (2014) and The Rise of the American Conservation Movement: Power, Privilege, and Environmental Protection (2016).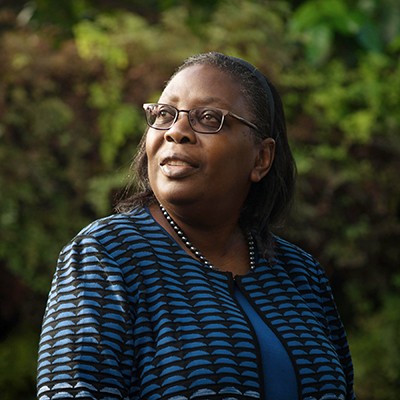 Untold Stories of the Conservation Movement:  Race, Class and Environmental Protection
February 28, 2023
6:00 PM | Gasson 100
Sponsored by Environmental Studies Program, African and African Diaspora Studies Program, Department of Sociology, and the Department of History 

Kim Stanley Robinison

Kim Stanley Robinson is an American science fiction writer. He is the author of more than twenty books, including the international bestselling Mars trilogy, and more recently New York 2140, Aurora, Shaman, Green Earth, and 2312, which was a New York Times bestseller nominated for all seven of the major science fiction awards—a first for any book. He was sent to the Antarctic by the U.S. National Science Foundation's Antarctic Artists and Writers' Program in 1995 and returned in their Antarctic media program in 2016. In 2008 he was named a "Hero of the Environment" by Time magazine, and he works with the Sierra Nevada Research Institute, the Clarion Writers' Workshop, and UC San Diego's Arthur C. Clarke Center for Human Imagination. His work has been translated into 25 languages, and won a dozen awards in five countries, including the Hugo, Nebula, Locus, and World Fantasy awards. In 2016 he was given the Heinlein Award for lifetime achievement in science fiction, and asteroid 72432 was named "Kimrobinson." In 2017, he was given the Arthur C. Clarke Award for Imagination in Service to Society. A prolific writer and speaker, his work has appeared in The New York Times, The Washington Post, Newsweek, Nature, and Wired, among many others, and he has lectured at more than one hundred institutions over the last 25 years. His novel, The Ministry for the Future, was selected as one of Barack Obama's Favorite Books of 2020. His most recent book, The High Sierra: A Love Story (May 2022) is a non-fiction exploration of Robinson's years spent hiking and camping in the Sierra Nevada mountains, one of the most compelling places on Earth.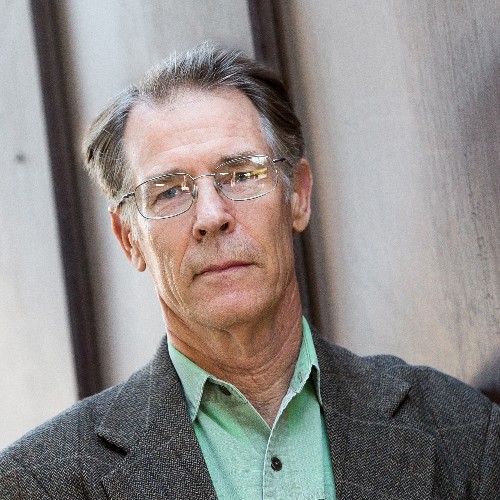 The Future of Climate, Technology, and Society
March 29, 2023
7:00 PM | Gasson 100
Cosponsored by the Lowell Humanities Series, Environmental Studies Program, Schiller Institute for Integrated Science and Society, Department of Earth and Environmental Sciences, Lynch School's Center for Psychological Humanities and Ethics, and the Department of English 
Brian von Herzen

Brian von Herzen is the founder and executive director of the Climate Foundation, which upholds the vision and the mission to regenerate life in the ocean using Marine Permaculture technology. As Executive Director, Brian leads Climate Foundation's large-scale seaweed mariculture programs to develop sustainable food, feed and fertilizer value chains, provide ecosystem life support, and sustain blue carbon sinks.  Brian leads an international team of scientists, engineers, technicians, social scientists and seaweed farmers. Currently and most importantly, Brian is leading a successful Marine Permaculture seaforestation demonstration project in the Philippines.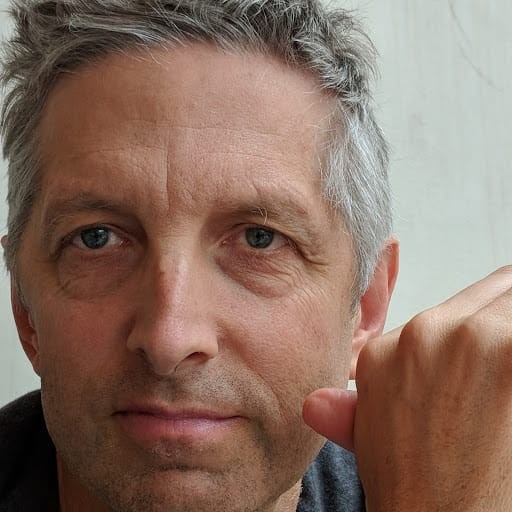 April 25, 2023
6pm | Virtual Webinar
Registration Required
Sponsored by the Environmental Studies Program
---
AY's Story
AY is a producer, singer, songwriter, entertainer, and entrepreneur. He powers his concerts ("The Battery Tour") using renewable energy. He was recently named a UN Youth Leader for SDGs and performed at President Biden's inauguration. AY is currently working on a Global Goals album, labeled "Project 17" in collaboration with earths biggest artists to create one song for each of the 17 Sustainable Development Goals.
Project 17
AY Young is currently making the world's first sustainable album containing 17 songs, 1 per each Sustainable Development Goal, recorded in partnership with the best artists in the world in a carbon neutral way. Other focuses are 17 sustainable tours and the education program in schools K-12 across the country. AY Young is a UN Young Leader from the U.S. and has held 800+ solar-powered concerts across the country since 2012.
Listen and follow on Spotify and Apple Music.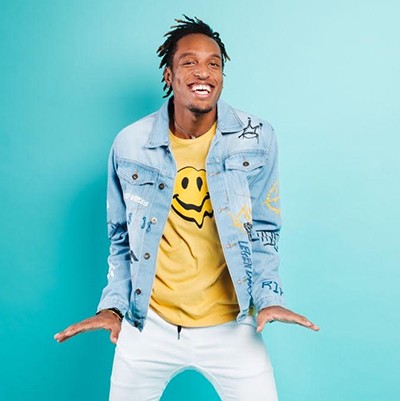 Presented by Boston College Environmental Studies, with the School of Social Work
O'Neill Plaza
Sept 22, 2021
5:00 PM
Cosponsors: EcoPledge, CAB, Music Guild, Real Food BC, and UGBC
*Rain date Sept 23, 5:00pm @ O'Neill Plaza
AY Young - Global Goals Project Announcement 2021
Kinari Webb
Kinari Webb, MD, is the founder of Health In Harmony, an international nonprofit dedicated to reversing global heating, understanding that rainforests are essential for the survival of humanity, and a cofounder of Alam Sehat Lestari (ASRI). Dr. Webb graduated from Yale University School of Medicine with honors and currently splits her time between Indonesia, international site assessments, and the San Francisco Bay Area. Guardians of the Trees is her debut.
Presented by Boston College Environmental Studies
Virtual talk with PRX Living on Earth
Oct 5, 2021
8:00 PM
Cosponsers: Harvard Chan C-Change, the UMass Boston School for the Environment, and the UMass Boston McCormack Graduate School

George Monbiot
George Monbiot is an author, Guardian columnist and environmental campaigner. His best-selling books include Feral: Rewilding the land, sea and human life and Heat: how to stop the planet burning; his latest is Out of the Wreckage: a new politics for an age of crisis. George cowrote the concept album Breaking the Spell of Loneliness with musician Ewan McLennan, and has made a number of viral videos. One of them, adapted from his 2013 TED talk, How Wolves Change Rivers, has been viewed on YouTube over 40m times. Another, on Natural Climate Solutions, that he co-presented with Greta Thunberg, has been watched over 60m times. George is working on a new book, to be published in 2022, about how to feed the world without devouring the planet.

Robin Wall Kimmerer
Robin Wall Kimmerer is a mother, scientist, decorated professor, and enrolled member of the Citizen Potawatomi Nation. Kimmerer lives in Syracuse, New York, where she is a SUNY Distinguished Teaching Professor of Environmental Biology, and the founder and director of the Center for Native Peoples and the Environment, whose mission is to create programs which draw on the wisdom of both indigenous and scientific knowledge for our shared goals of sustainability. Her first book, Gathering Moss: A Natural and Cultural History of Mosses, was awarded the John Burroughs Medal for outstanding nature writing, and her other works have appeared in Orion, Whole Terrain, and numerous scientific journals. Wall Kimmerer's book, Braiding Sweetgrass: Indigenous Wisdom, Scientific Knowledge and the Teachings of Plants, is the subject of her talk, which will be followed by a moderated conversation and audience Q&A. As a writer and a scientist, her interests in restoration include not only restoration of ecological communities, but restoration of our relationships to land.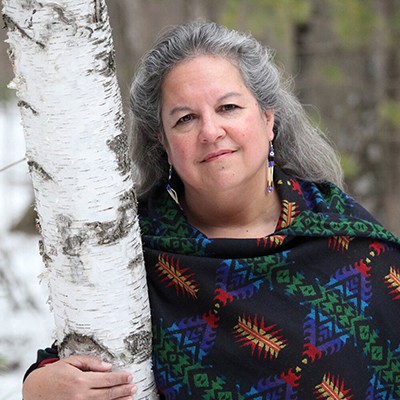 Virtual talk Presented by Lowell Humanities Series
Dec 1, 2021
7:00 PM
Cosponsers: Environmental Studies, Earth and Environmental Sciences
Gopal Patel

Gopal D. Patel is a faith-based environmental activist, campaigner and consultant. For more than a decade he has spearheaded the development of environmental initiatives engaging religious communities and leaders in India, East Africa, Europe and North America. He is Co-Founder and Director of Bhumi Global, a non-profit organization that works to educate and mobilize Hindu communities globally for environmental action. He is co-chair of the United Nations Multi-faith Advisory Council and is a member of the Advisory Board to the UN Decade on Ecosystem Restoration. He also serves as an Advisor to number of interfaith and environmental initiatives, including the WWF Beliefs and Values Programme, the Yale Forum on Religion and Ecology and the Parliament of the World's Religions. Born and raised in the England, he currently lives in the New York City Metro Area.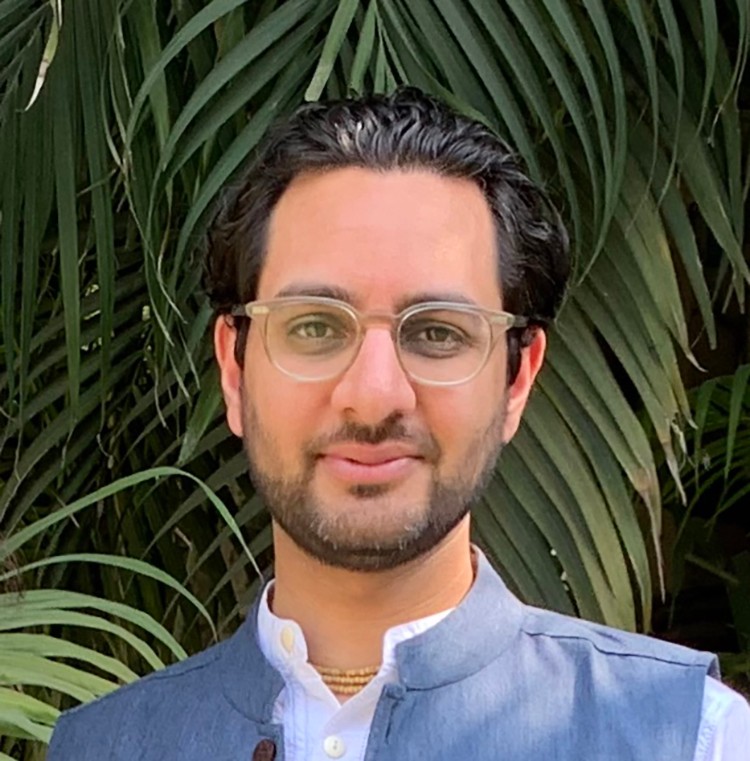 Faith, Biodiversity, and Ecosystem Restoration
Presented by Boston College Environmental Studies
Gasson 100
February 8, 2022
4:30 PM
Cosponsors: Office of Global Engagement and The Jesuit Institute
*Proof of vaccination (vaccination card or Eagle ID) required to attend. 
Masks strongly encouraged.
Billion Oyster Project

Billion Oyster Project is a nonprofit organization on a mission to restore oyster reefs to New York Harbor through public education initiatives. Together with the local community, Billion Oyster Project has planted 47 million oysters across 12 acres and 15 reef sites across New York Harbor, engaging more than 8,000 New York students and 10,000 volunteers to date. Founded on the belief that restoration without education is temporary, and observing that learning outcomes improve when students have the opportunity to work on real restoration projects, Billion Oyster Project collaborates with public schools. The crew designs STEM curriculum for NYC schools through the lens of oyster restoration, and engages Urban Assembly New York Harbor School students in large-scale restoration projects, collects discarded oyster shells from 75 NYC restaurants, and engages the local community in the stewardship of their local marine environment.
Pete Malinowski grew up farming oysters with his parents and siblings on the Fishers Island Oyster Farm. His passion for the environment and education led him to the New York Harbor School, where he founded the school's Aquaculture and Oyster Restoration Programs and spent five years as a teacher. Pete serves as a Co-chair of the Governor's Shellfish Restoration Council and sits on the Mayor's Waterfront Management Advisory Board. Pete spends as much of his free time as possible on the water or in the woods with his three children Adrian, Maxwell and Daisy.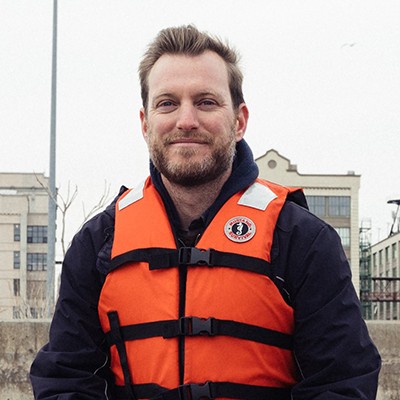 245 Beacon Street, Room 107

March 1, 2022
3:00 PM
*Proof of vaccination (vaccination card or Eagle ID) required to attend. 
Masks strongly encouraged.
Nalini Nadkarni

Known as the "Queen of the Forest Canopy," Nadkarni has explored rainforest canopy biota around the world for four decades. These diverse treetop communities provide critical ecological functions for ecosystem processes, but are vulnerable to negative effects of human activities such as forest fragmentation and climate change. Nadkarni raises awareness for the need to protect and restore forests by incorporating insights of human communities from sectors that lie far outside of academic science. She has created long-term collaborations with faith-based groups, artists, rap singers, corporations, and people who are incarcerated, and weaves their values and knowledge into the enhancement of nature on our planet. This "tapestry thinking" – the intentional connection of multiple ways of knowing -- can be applied to inspire restoration of all ecosystems at local, regional, and global scales.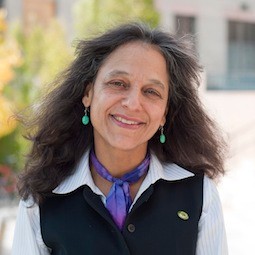 Tapestry Thinking: Weaving Diverse Human Communities with Nature
Virtual Webinar
March 16, 2022
7:00 PM
Paul Hawken

Paul Hawken starts ecological businesses, writes about nature and commerce, and consults with heads of state and CEOs on climatic, economic and ecological regeneration. He has appeared on numerous media including the Today Show, Talk of the Nation, Bill Maher, CBS This Morning and others, and his work has been profiled or featured in hundreds of articles including the Wall Street Journal, New York Times, Newsweek, Washington Post, Forbes, and Business Week. He has written nine books including six national and NYT bestsellers: Growing a Business, The Next Economy, The Ecology of Commerce, Blessed Unrest, Drawdown, and Regeneration. He is published in 30 languages and his books are available in over 90 countries. His latest book, Regeneration, Ending the Climate Crisis in One Generation, was published by Penguin RandomHouse September, 2021, his sequel to Drawdown,  He is the founder of both Project Drawdown and Project Regeneration (regeneration.org). Project Regeneration is the world's largest, most complete listing and network of solutions to the climate crisis.

David Meshoulam

Co-Founder and Executive Director of Boston-based Speak for the Trees
David (pronounced Dah-veed) Meshoulam co-founded Speak for the Trees in 2018 and now serves as its Executive Director. Trained as a science educator, his work has focused on ways to increase understanding of the connections between science, culture, and history and to empower people to be change agents. He holds a PhD in Curriculum & Instruction from the University of Wisconsin-Madison, is a Senior Fellow at the Environmental Leadership Program, and is co-chair of the Urban Ecology Collaborative.
Speak for the Trees, Boston, is guided by the values of Tree Equity: that trees are crucial for building resilient communities and healthy residents, but that low-canopy neighborhoods receive fewer benefits than their well-canopied neighbors. The organization exists at the intersection of environmental justice, racial and social equity, public health, and climate change and works to improve Boston's urban forest through plantings, education, and advocacy. Speak for the Trees recognizes that the inequities of tree canopy coverage found in Boston have a long and complicated history tied to systemic racism, redling, and so-called "urban renewal" and works at the community level to develop a shared-vision for a sustainable future for all.

Trees as Boundary Objects: Growing Boston's Urban Forest for Equity, Justice, and Resilience

245 Beacon Street, Room 107

April 27, 2022
4:30 PM
This event is hybrid.
Please register to attend virtually.
Cosponsered by Schiller Institute for Integrated Science and Society
*Proof of vaccination (vaccination card or Eagle ID) required to attend.  
Masks strongly encouraged.