Alumna Profile: Julie Bacon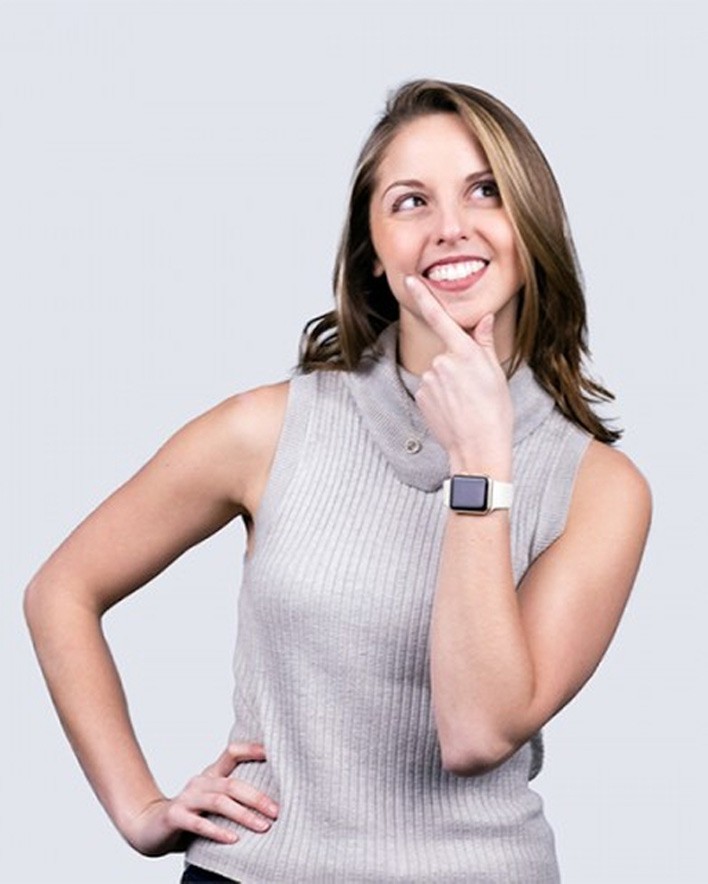 Basic Info
I grew up in the small town of Abington, MA. After graduation, I spent a year working in San Francisco and now work and live in Washington, D.C. When I'm not coding, you can find me cooking, hiking and tending to my succulent farm.
What attracted you to BC? Computer Science?
I was attracted to BC's core Jesuit education and dedication to educating the "whole person". As someone who didn't know what to study or pursue as a career after high school, BC's core curriculum exposed me to a wide range of subjects from painting to computer science.
Did you have a special interest inside of CS?
I consider myself to be a very creative person, thus I've always gravitated towards the more user-facing aspects of CS such as web and mobile development. After taking Professor Lowrie's Web Apps elective, I decided to do an independent study with my classmates in advanced web applications, in which we implemented a content-based filtering algorithm on a website built with Twitter Bootstrap. This interest manifested into a career as a Web Developer and I love *every* second of it. Front end development is the perfect intersection of computer science and design–you get to develop the interface that the end-user sees and interacts with.
Where are you working now?
Currently I work as a Web Developer at iStrategyLabs, an award winning digital agency based in Washington, D.C. We create digital and physical experiences for the world's biggest brands, building everything from mobile, web and VR apps to connected hardware, chatbots and Alexa Skills.
Do you feel your training at BC is directly applicable to your current work?
Absolutely. While front end technologies are constantly evolving, the core fundamentals of programming that I learned at BC prepared me to quickly pick up new languages and frameworks. Programming is like a muscle that you have to constantly work at in order to get stronger, better and faster.
Do you have any special memories of your time at BC and/or the CS department?
My Junior year I took Professor Ames' Computer Graphics course. One of our tougher homework assignments was a ray tracing problem set where we simulated light effects on 3D graphic objects to achieve a degree of photorealism in our graphics. Professor Ames had each of our ray tracer graphics printed onto mugs and surprised the class!

What was the least-favorite part of your time at BC and/or the CS department? What improvements could be made?
The transition to computer science was at times difficult for me, being one of few girls in class. Now that I am working in the industry, I am lucky to be surrounded by incredible female role models who inspire me every day. I am ecstatic to see programs such as WiCs (Women in Computer Science) and WIN (Women Innovators Network) grow and foster a community on campus of women interested in tech and entrepreneurship. I think a sense of community is crucial, and at times, I felt a bit isolated in the program. I would love to see continuing support and recruitment of women into this fantastic program and a push to send women to technical conferences, such as the annual Grace Hopper Celebration.
What message would you like to convey to the current undergrads in CS?
While it sounds cliche, find something you're passionate about! Whether you're fascinated by data, machine learning, virtual reality or something else, find something that you're excited to build. By taking a variety of electives, I was able to discover my passion for the web. Code has become my craft. I take pride in producing semantic, well-structured code to build beautiful and useful interfaces for people all over the world.
Once you find something you're passionate about, you'll find yourself working into the late hours of the night, not because you put off a problem set until the last minute, but because you're excited about a side project. Just because it's fun.