Clough Colloquium
Offered twice a year, the colloquia feature leaders from all fields and backgrounds at both the national and international levels who share lessons and insights from their personal and professional journeys.
Registration is not required for this event. Doors open at 3:30 p.m., and seating is based on a first-come, first-served basis.
Fall 2022: Dmitry Muratov, Nobel Laureate and Journalist
Spring 2020 Speaker: Ambassador Nick Burns
Fall 2019 Speaker: Susan Rice, Former National Security Advisor and U.S. Ambassador to the UN
Spring 2023: Liz Cheney, Former US Representative, Wyoming
Spring 2022 Speaker: John Kasich, Governor of Ohio (2011-2019)
Authors
David Brooks, Author and New York Times columnist 
Doris Kearns Goodwin, Political Historian & Author
David McCullough, Pulitzer Prize-winning Historian
Peggy Noonan, Author and Wall Street Journal columnist
Andrew Ross Sorkin, Author, Too Big to Fail
Business Leaders
Dr. Francis Collins, Director National Institutes of Health and Author, "The Language of God"
Cynthia Cooper, WorldCom Whistle Blower, 2002 Time Person of the Year
Alex Counts, President and CEO Grameen Foundation and Author, "Small Loans, Big Dreams"
Janet L. Robinson, CEO, The New York Times Publishing Co. (ret.)
International Perspectives
Dr. Shirin Ebadi, Nobel Peace Prize-Winning Iranian Activist and Lawyer 
Alan Gross, U.S. Humanitarian Aid Worker
Dmitry Muratov, Nobel Laureate and Journalist
Samantha Power, Former U.S. Ambassador to the United Nations (2013-2017)
Military
Major Russell Lewis MC (PARA), Parachute Regiment, British Army
General Anthony Zinni, United States Marine Corps General (ret.) and former Commander in Chief of the United States Central Command
Politics and National Perspectives
R. Nicholas Burns '78, Under Secretary of State (2005-2008) and Author, "America's Challenge of Global Leadership in the 21st Century"
Liz Cheney, U.S. Representative, Wyoming (2017-2023)
Edward Davis, 40th Police Commissioner of Boston (2006-2013)
Adrian Fenty, Mayor, Washington D.C. (2007-2011)
Eric Holder, United States Attorney General (2009-2015)
Karen Hughes, Counselor to President George W. Bush (2001-2002) and Under Secretary of State for Public Diplomacy and Public Affairs (2005-2007)
Jon Huntsman, Governor of Utah (2005-2009), U.S. Ambassador to China (2009-2011) and Singapore (1992-1993)
John Kasich, Governor of Ohio (2011-2019)
John King, CNN Chief National Correspondent
Thomas Menino, Mayor of Boston (1993-2014)
Deval L. Patrick, Governor of Massachusetts (2007-2015)
Susan Rice, US National Security Advisor (2013-2017), US Ambassador to the United Nations (2009-2013)
Governor Tom Ridge, First Office of Homeland Security Advisor (2003-2005), Governor of Pennsylvania (1995-2001)
World Leaders
Felipe Calderón, President of Mexico (2006-2012)
FW de Klerk, President of South Africa (1989-1994), Nobel Peace Prize Winner 
Julia Gillard, Prime Minister of Australia (2010-2013)
George Papandreou, Prime Minister of Greece (2009-2011), Member of Greek Parliament, and President of Socialist International
Anders Fogh Rasmussen, Secretary General of NATO (2009-2014) and Prime Minister of Denmark (2001-2009)
Mary Robinson, President of Ireland (1990-1997), UN High Commissioner for Human Rights (1997-2002)
Charles I. Clough '64 and Gloria L. Clough, MDiv'90, MS'96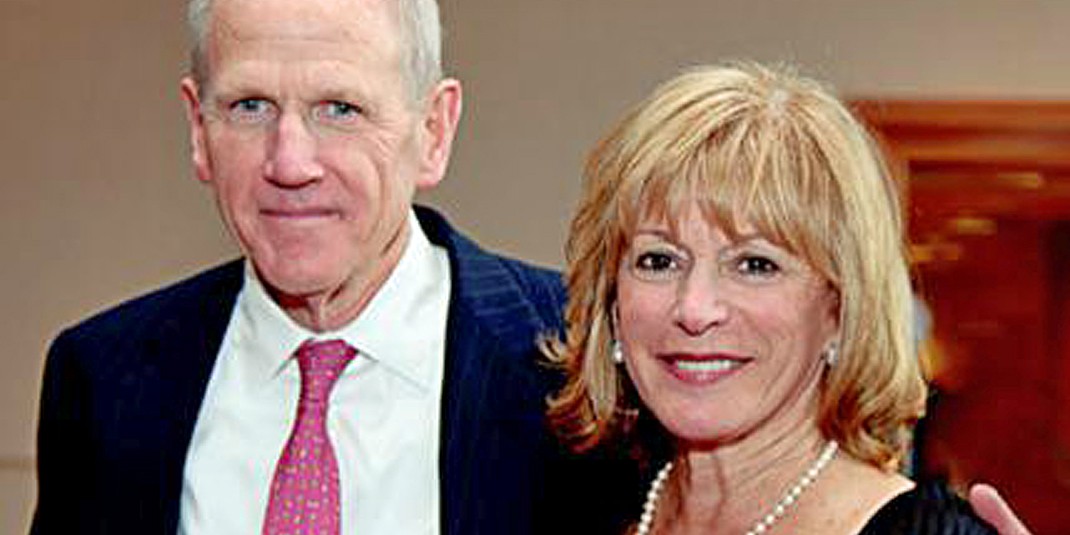 The Clough Colloquium was established through the generosity of Charles I. Clough '64 and Gloria L. Clough, MDiv'90, MS'96. Prominent Clough Colloquium guests have included Gov. Jon Huntsman; Julia Gillard, former Prime Minister of Australia; and Dr. Shirin Ebadi, Nobel Peace Prize-winning Iranian activist and lawyer.