If you're considering graduate study as your next step, our career coaches can help you think through this important decision and create an action plan. Whether you are interested in obtaining an advanced research degree in the arts and sciences or attending a professional school, we have resources for every step of the application process. 
 
Should You Go to Graduate School?
Graduate school is an enriching experience. You advance your learning, gain expertise, and receive specialized training. Before you apply to graduate school, however, you need to examine your reasons. Graduate school is a massive investment of your time and money, and the decision to apply should not be taken lightly.
The first step in determining whether or not to go to graduate school is to be honest with yourself. Consider these questions:
Does your intended career path require advanced study? 
Does the idea of carrying out independent research excite you? 
Are you prepared to spend the next two to seven years studying while living on a meager budget, accruing loan debt, or both?
Have you thoroughly researched graduate school costs?
Can a narrow range of topics sustain your interests for two to seven years?
Are you a viable candidate for graduate school? Do you meet the minimum requirements for the programs that interest you? 
Do you have the career-related work experience that might help you get into graduate school?
Research Graduate Programs
Where Past BC Graduates Have Gone
23%
of the Class of 2020 enrolled in graduate school after graduation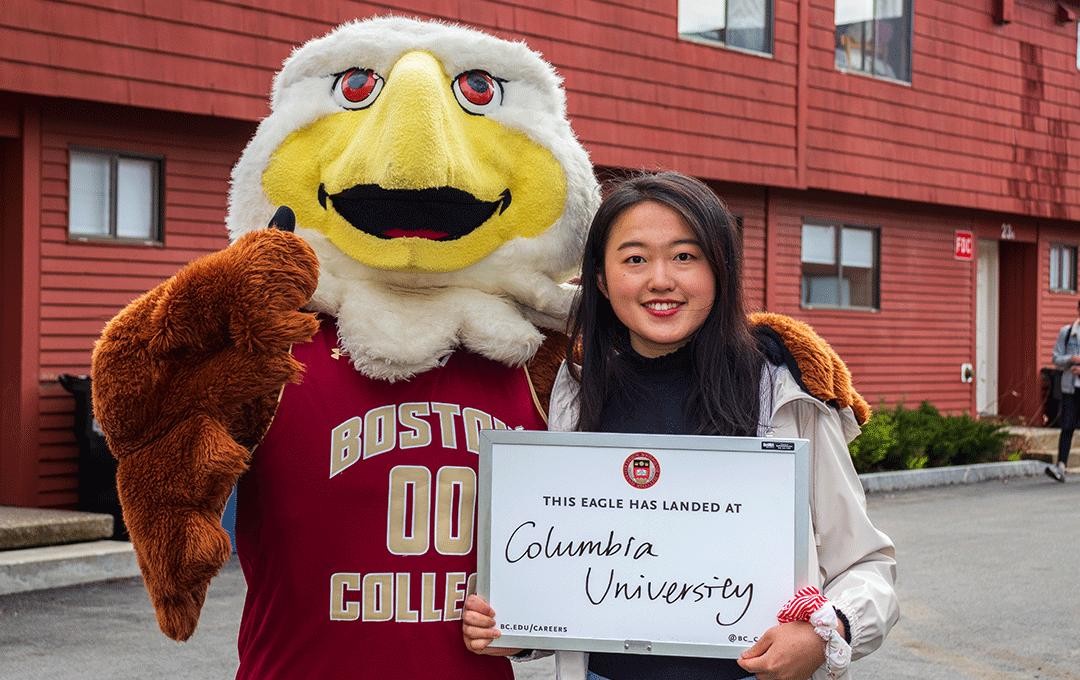 Select Graduate Schools
Boston College, Harvard University, Yale University, Brown University, Columbia University, Duke University, Georgetown University, University of Chicago, Johns Hopkins University, University of Notre Dame, Stanford University
Graduate school is a major investment in your future. Generally, graduate students fund their educations in several ways:
Grants, Scholarships, and Fellowships: Research grants, fellowships, and scholarships can cover all or parts of the cost of attendance and can be awarded by the graduate institution or external organizations and benefactors.
Assistantships: These awards can come in the form of stipends and tuition remission, and are often coupled with an on-campus employment experience.
Federal Loans: The most common federal loan for graduate school is the PLUS Loan. Federal loans offer much lower interest rates and tend to have more options for repayment. Loans must be paid back after graduating.
Private Loans: Do your research before applying for private loans, as they often have higher interest rates and inflexible repayment options.
Personal/Family Savings
Employment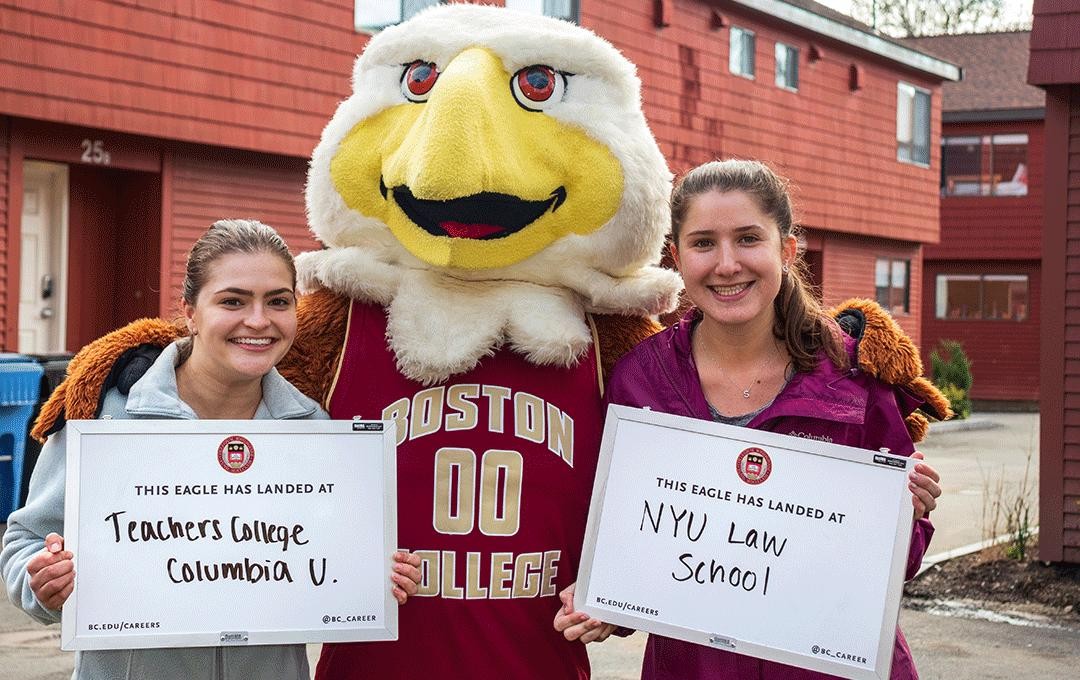 How the Career Center Can Help
Graduate school is an important step in your career journey. We're here to partner with you throughout application process. Our office can help you:
Determine if graduate school is the best option for you
Connect with alumni to discuss their career paths
Explore graduate programs
Prepare your application materials
Evaluate offers
To get started, schedule an appointment to meet with one of our career coaches. Our career exploration coaches can help you narrow down your options if you're exploring multiple paths. Our industry specialists can help you with applying to programs related to a specific discipline. 
If you're thinking about law school, our pre-law advisor is available to assist you throughout the law school application process. Our law school page contains resources to help you get started. 
The Government, Law, and Public Policy career cluster has specialized resources to assist you with exploring a career in law. Join the cluster to receive bi-weekly emails and important reminders. 
If you're thinking about medical, dental, or vetrinary careers, the pre-health office is available to assist you throughout the application process. Visit their office for help with getting started.
The Healthcare and Nursing career cluster has specialized resources to assist you with exploring careers in medicine and nursing. Join the cluster to receive bi-weekly emails and important reminders. 
If you're thinking about business school, our BCF Graduate School Toolkit will help you explore and prepare for a business-related graduate degree.
In addition, the Business, Consulting, and Finance career cluster has specialized resources to assist you with exploring careers in business. Join the cluster to recieve bi-weekly emails and important reminders