We invite you to join us at our monthly meetings or sponsored events throughout the academic year, for fellowship, dialogue, debate, and to hear issues of concern related to black employees.
Martin Luther King, Jr. Unity Breakfast 
In celebration of Dr. Martin Luther King, Jr.'s birthday, the Black Faculty, Staff, and Administrators Association at Boston College hosts this Annual Unity Breakfast.
 
A video recording of the 2021 Unity Breakfast event is below. We encourage you to take a look.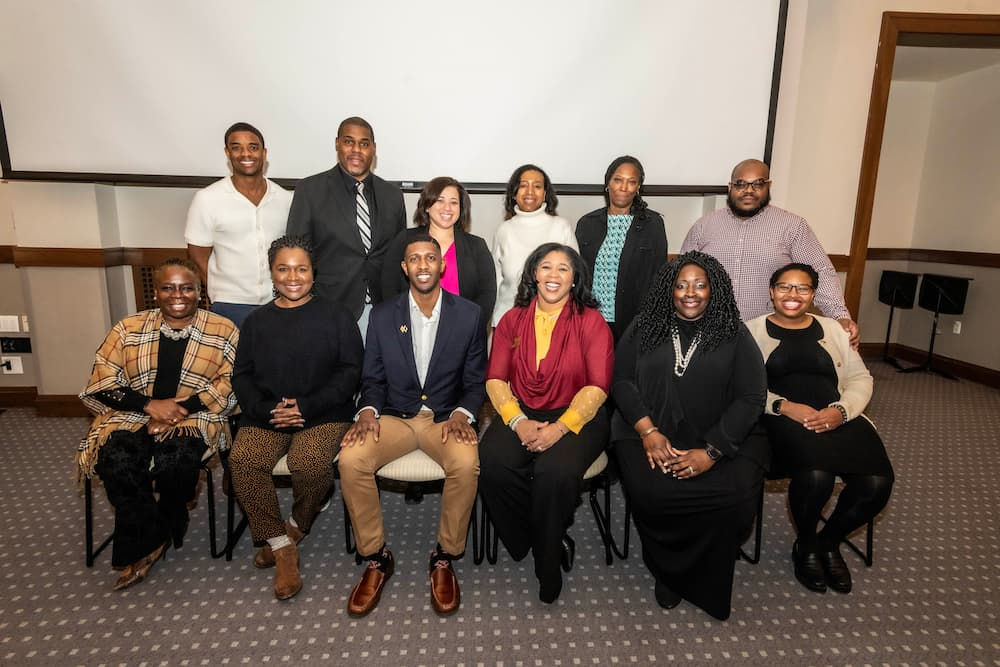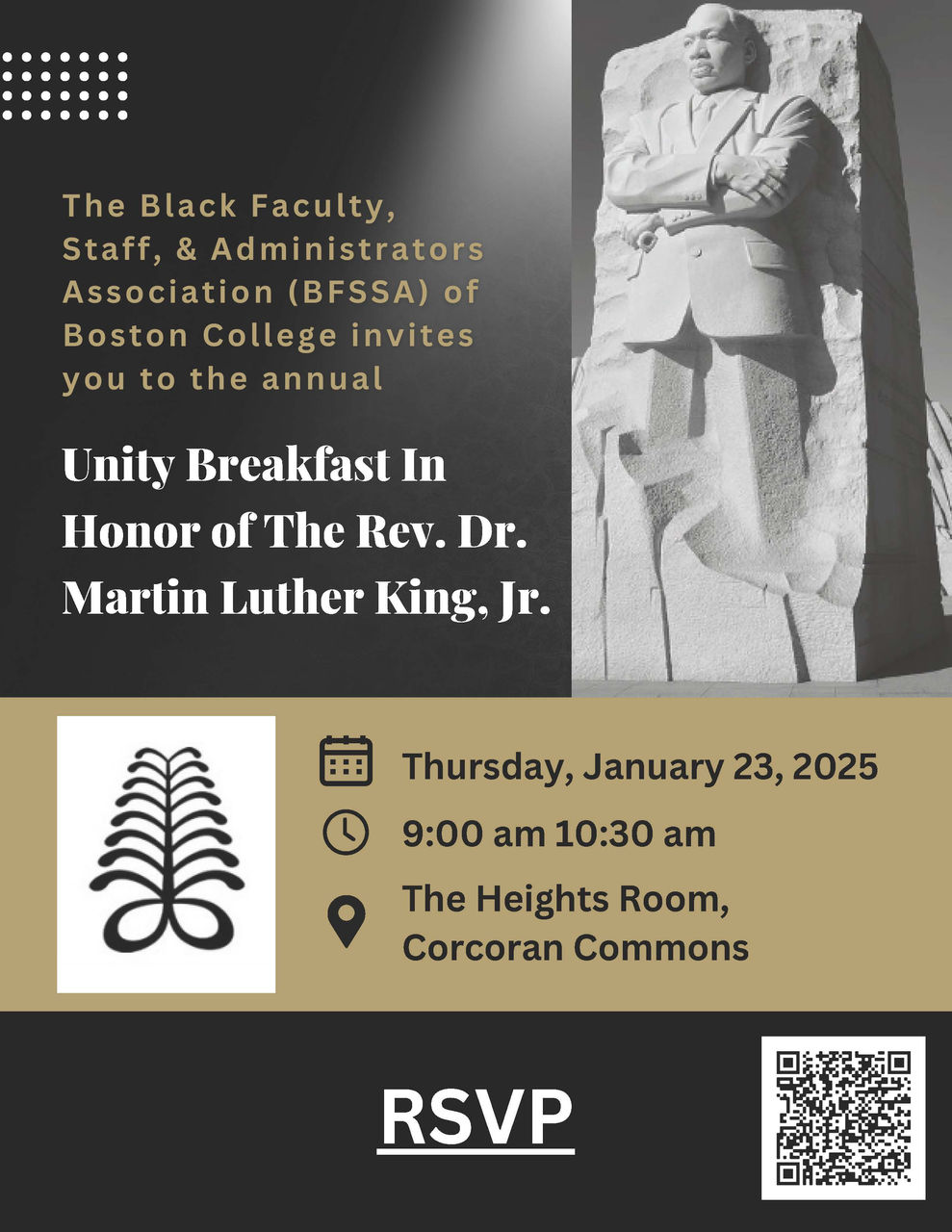 2021 Annual Unity Breakfast
General Meeting Schedule
BFSAA meets on the third Wednesday of every month during the academic year. All meetings will be held virtually until further notice. Please look for the Zoom meeting link in the BFSAA Monthly Update.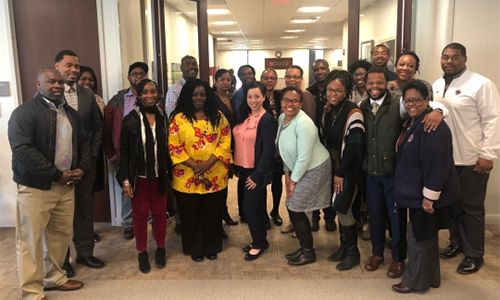 BFSAA Annual Retreat 2022 
The annual retreat provides a space for employees to reconnect, re-energize, develop professionally and fellowship, as well as strategize for the upcoming year. Past retreats have included panel discussions with senior administrators, networking workshops, and presentations on the University's strategic plan. As this is a work event, employees are not charged vacation hours or personal time in order to attend.
The BFSAA 2022 Retreat will be held at The Connors Center on June 15-16, 2022.
We hope you will join us for a day of engaging conversation, reflection, and professional development.
Contact
Yvonne McBarnett, Retreat Co-Director
yvonne.mcbarnett@bc.edu
617-552-8865
Gesnele Porcena, Retreat Co-Director
gesnele.porcena@bc.edu
617-552-2726