The Passionists in China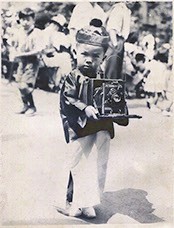 The Ricci Institute is the local repository for the digital Passionist China Collection (PCC) which are the China archives of the Passionists of the Province of St. Paul of the Cross, a Catholic congregation that sent missionaries to Hunan Province between 1921 and 1950. The collection contains a  wide variety of materials, including letters, diaries, reports, financial accounts, baptismal records, audio materials, and perhaps most importantly, thousands of rare photographs from China. 
The PCC documents the complex relationship between American missionaries and local Chinese communities of the early 20th century, and reveals many aspects of social and cultural life during this tumultuous period. Under the leadership of Dr. Xiaoxin Wu and Fr. Robert Carbonneau, C.P., archivist of the Passionists, the Ricci Institute completed a multi-year project to digitize and catalog the entire collection. In 2016 copies of the master digital files and the physical archives themselves were returned to the University of Scranton, which houses the complete Passionist archives.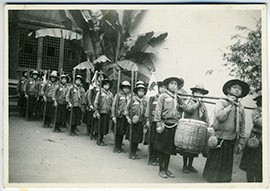 PCC sources are open to researchers on this area of Chinese-Western cultural history, with a detailed catalog/finding aid available. Ownership and permissions are retained by the Passionists. The project was jointly funded by the EDS-Steward Endowment at the Ricci Institute and a generous grant from the Passionists.