Luce Legacies
This is an international research, education, and publication project administered by the Ricci Institute for Chinese-Western Cultural History at Boston College in ​collaboration with Brill Academic Publishers in the Netherlands. It is funded by a generous four-year grant from the Henry Luce Foundation.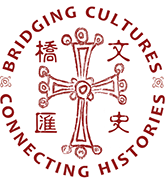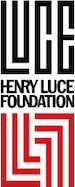 The purpose of the project is to further scholarly research on Christianity in East Asia with a particular emphasis on two different types of study:
(1) independent historical narratives of Chinese, Japanese, and Korean Christian communities within their respective cultural spheres; and
(2) explorations of the historical connections that bind Chinese Christian culture to that of Japan and Korea within the emerging field of global history.
The primary aim of the project is to launch a new academic monograph series entitled"Studies in the History of Christianity in East Asia". The academic goals of the project include: Strengthening current research in the field of Christian history in East Asia by creating a new forum for in-depth studies andthe publication of primary source materials in different languages, including critical translations thereof;Broadening the scope of the study of Christianity in China to include Japan and Korea, by interpreting and re-interpreting the histor(ies) of these regions as mutually "connected";Developing this growing field of scholarship through a focused series of  workshops, fellowships, and publications, thereby building new intellectual bridges that connect scholars from different linguistic, cultural, and academic traditions around the world;Educating a new generation of younger scholars from across the globe by offering them practical training on how to publish both within one's own academic tradition and for diverse scholarly audiences outside of that tradition