Renewing Journalism, Restoring Democracy: Framing the Conversation
Renewing Journalism, Restoring Democracy: Framing the Conversation| September 22, 2022 | 4:00 - 7:30 PM | Gasson 100
By keeping the public informed and holding the powerful to account, journalism plays a vital role in the life of democratic societies. Maintaining an objective public record–whether by fact-checking political advertisements, or scoring political speeches with Pinocchios–is only the most obvious of journalists' contributions. When institutional norms fail, the media serve as an additional set of guardrails, offering critique while safeguarding democratic institutions. And media outlets also provide the independent forums needed to debate reforms and remedies for what ails the body politic.
Yet today, the traditional institutions of both journalism and democracy appear to be in crisis. How are the challenges facing these two sets of institutions interconnected? What does the future hold for each? And what might a hopeful path forward be for both? To explore these pressing questions, the Clough Center has chosen to focus on "Journalism and Democracy" for the 2022-23 academic year.
At Renewing Journalism, Restoring Democracy we launch our year-long exploration of this theme with a star-studded panel of contributors. In an opening keynote, Michael Schudson, one of the country's leading journalism scholars, will ask what values should guide journalism in a democracy, with a Q&A facilitated by Angela Ards (Director of BC Journalism). Next, in a journalists' roundtable moderated by Tiziana Dearing (WBUR), we will hear Piotr Smolar (Le Monde), and Renée Graham (Boston Globe) speak to the local and international dimensions of these questions. Finally, Jim Acosta, CNN Anchor and Chief Domestic Correspondent, will close the evening by sharing his observations on the state of the field today, with discussion afterwards facilitated by Michael Serazio (BC Communications). Please join us for what promises to be a provocative, wide-ranging, and timely conversation.
Schedule
4:00 - 4:05 Welcome -- Jonathan Laurence (Clough Center)
Session 1:
4:05 - 4:30 Opening Keynote: "What Values Guide -- or Should Guide -- the Practice of Journalism in a Democracy?"
Michael Schudson (Columbia Journalism School)
4:30 - 4:45 Discussant & Audience Q&A
Discussant and Moderator: Angela Ards (Boston College)
Session 2:
4:45 - 5:30 Journalists' Roundtable: "What can Journalism do for Democracy?"
Renée Graham (Boston Globe)
Piotr Smolar (Le Monde)
Moderated by Tiziana Dearing (WBUR)
5:30 - 5:45 Coffee Break
Session 3:
5:45 - 6:20 Closing Keynote: "'Defenders of the People': The Case for a Strong, Free Press" 

6:20 - 6:45 Audience Q&A
Moderated by Michael Serazio (Boston College)
6:45 - 7:30: Reception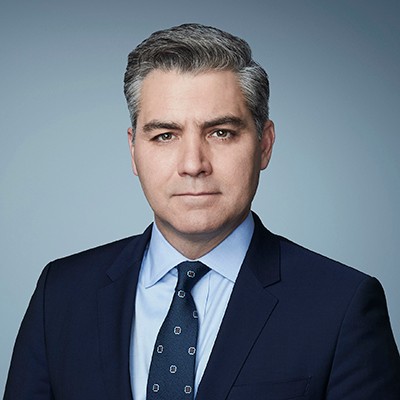 Jim Acosta
Jim Acosta is a CNN anchor for weekend programming and the network's chief domestic correspondent, based in Washington, D.C. Previously, Acosta served as CNN's chief White House correspondent, where he covered the Trump administration and the Obama administration from the White House and around the world. He regularly covers presidential press conferences, visits by heads of states, and issues impacting the Executive Branch of the federal government. Acosta also reported from the 2016 campaign trail following Republican presidential candidate Donald Trump. Acosta has received several awards including The National Association of Hispanic Journalists 2017 Presidential Award, the SJSU Journalism School 2018 William Randolph Hearst Foundation Award, and was a part of the CNN team that won an Emmy for their 2012 presidential campaign coverage. In 2019, he was honored with the annual "Truth to Power" award from the New York Press Club, which is given to individuals "whose body of work challenges the power establishment and/or defends journalists." In addition to his reporting, Acosta's debut book, The Enemy of the People: A Dangerous Time to Tell the Truth in America, which focuses on his experience covering President Trump during his first two years in office, was released in June 2019 and became a New York Times bestseller.
---
Angela Ards
Angela Ards is Associate Professor of English at Boston College. She teaches African American and contemporary American literature, with special interests in cultural studies, literary journalism, and narratives of place. She is the author of Words of Witness: Black Women's Autobiography in the Post-Brown Era, and her current book project uses oral histories to chronicle the lives of black Americans who bypassed the Great Migration to remain in the South. She is the recipient of fellowships from the Radcliffe Institute for Advanced Study and the Hutchins Center for African and African American Research.

---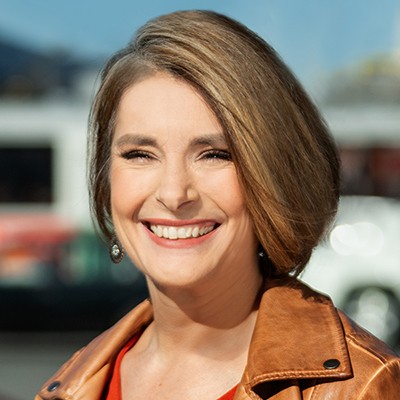 Tiziana Dearing
Tiziana Dearing is the host of Radio Boston on WBUR. She's been a commentator and contributor to WBUR for more than a decade, and has contributed to a number of other regional and national news outlets. Prior to joining the Radio Boston team, Tiziana was a professor at Boston College in the School of Social Work, where she taught social innovation and leadership. A longtime anti-poverty advocate, Tiziana also ran Boston Rising, a startup antipoverty fund to end generational poverty in Boston, and was the first woman president of Catholic Charities for the Archdiocese of Boston. She's won a number of awards in the city, including a Pinnacle Award from the Greater Boston Chamber of Commerce and Boston Business Journal's 40 Under 40.

---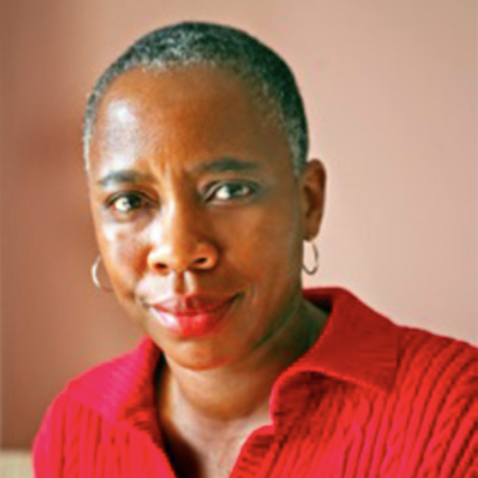 Renée Graham
Renée Graham is an award-winning opinion columnist and associate editor for The Boston Globe. She writes on a variety of topics, including race and racism, domestic violence, LGBTQ issues, pop culture, and politics. A regular contributor on WBUR's "Radio Boston" and WGBH's "Basic Black," Graham has also been a featured commentator in numerous documentaries including Netflix's "ReMastered: The Two Killings of Sam Cooke" and "We Need to Talk About Cosby" on Showtime
---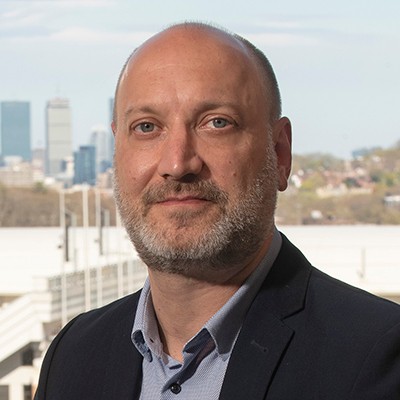 Jonathan Laurence
Jonathan Laurence is Director of the Clough Center for the Study of Constitutional Democracy and Professor of Political Science at Boston College. He received a B.A., summa cum laude, from Cornell University, a C.E.P. at Sciences Po, and an M.A. and Ph.D. in Government from Harvard University. His principal areas of teaching and research are comparative politics and religion and politics in Western Europe, Turkey and North Africa. Prof. Laurence's latest book is Coping with Defeat: Sunni Islam, Roman Catholicism and the Modern State (Princeton University Press, 2021). Previously, The Emancipation of Europe's Muslims, was published by Princeton University Press in 2012, and received awards for Best Book in religion and politics and migration and citizenship from the American Political Science Association. His first book, Integrating Islam: Religious and Political Challenges in Contemporary France, co-authored with Justin Vaïsse, was published by Brookings Institution Press (2006) and Odile Jacob (2007) and named an Outstanding Academic Title by Choice Magazine. Prof. Laurence assumed the Directorship of the Clough Center in spring 2022.

---
Michael Schudson
Michael Schudson is Professor of Journalism at Columbia University where he has taught since 2009. He is also Emeritus Distinguished Professor of Communication at the University of California, San Diego. He has written extensively on the history and sociology of American journalism, from Discovering the News (1978) to Journalism: Why it Matters (2020), as well as works on cultural memory (Watergate in American Memory, 1992), the history of citizenship in the US (The Good Citizen, 1998), and the emergence of "transparency" as a value in public policy (The Rise of the Right to Know, 2015). He has been awarded a MacArthur Foundation "genius" fellowship,he  is an elected member of the American Academy of Arts and Sciences, and he has been awarded honorary degrees by the University of Groningen (Netherlands) and Hong Kong Baptist University. He received his B.A. from Swarthmore College and his Ph.D. from Harvard.

---
---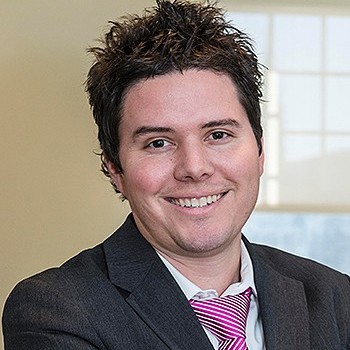 Michael Serazio

Michael Serazio is an associate professor in the Department of Communication at Boston College. His research and teaching focuses on media production, advertising, popular culture, political communication, and new media.His latest book is The Power of Sports: Media and Spectacle in American Culture (NYU Press, 2019). Serazio received his Ph.D. from the University of Pennsylvania's Annenberg School for Communication, where he won the National Communication Association's Outstanding Doctoral Dissertation Award. He also holds a B.A. in Communication from the University of San Francisco and an M.S. in Journalism from Columbia University.

---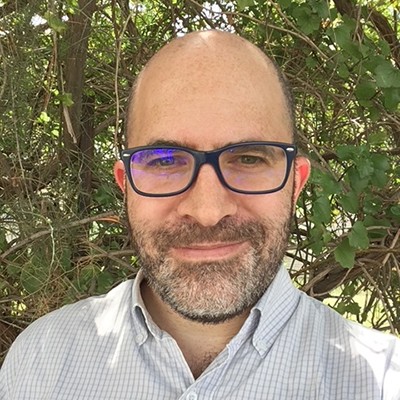 Piotr Smolar
Piotr Smolar is a permanent international correspondent for Le Monde in Washington, D.C. A graduate of the Journalists Training Center (CFJ), from 1997 to 1999, he was successively coordinator of the Franco-Russian Journalism Center at the Faculty of Journalism in Moscow, then, from May 1999 to May 2001, correspondent in Russia for Le Figaro and the weekly Marianne. From 2002 to 2007, Smolar covered police and terrorism issues at Le Monde, and has since remained there, serving in various roles. In addition to his duties at Le Monde, he is the author of several books dealing with geopolitics and his family history. He also appears regularly in the Canadian media to comment on American domestic politics.

Parking is available at the nearby Beacon Street and Commonwealth Avenue Garages.
Boston College is also accessible via public transportation (MBTA B Line - Boston College).
Boston College strongly encourages conference participants to receive the COVID-19 vaccination before attending events on campus.