Scenes from Boston College's 143rd Commencement Exercises on May 20, 2019, photographed by Gary Wayne Gilbert, Lee Pellegrini, and Peter M. Julian of University Communications.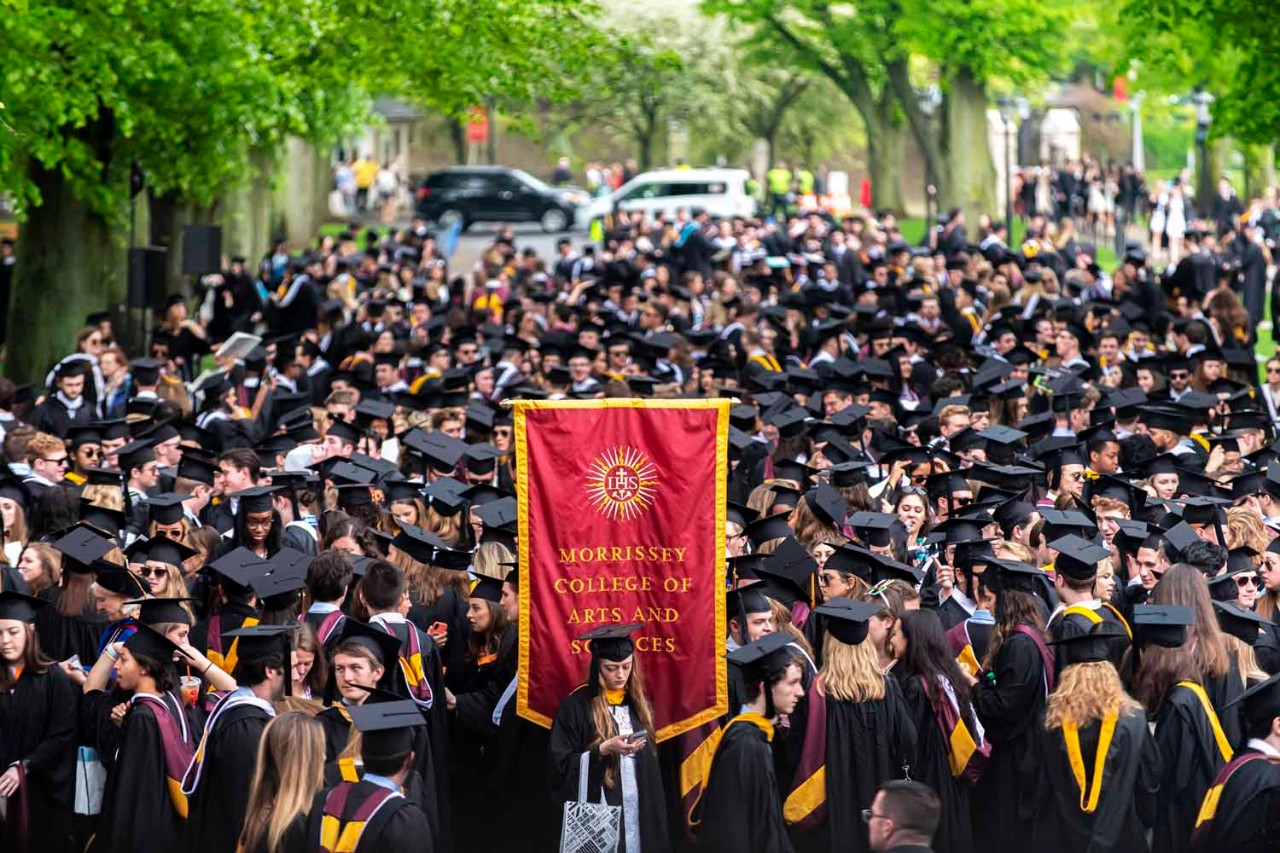 Graduates gathered on Linden Lane before processing to Alumni Stadium for the main Commencement ceremony.
---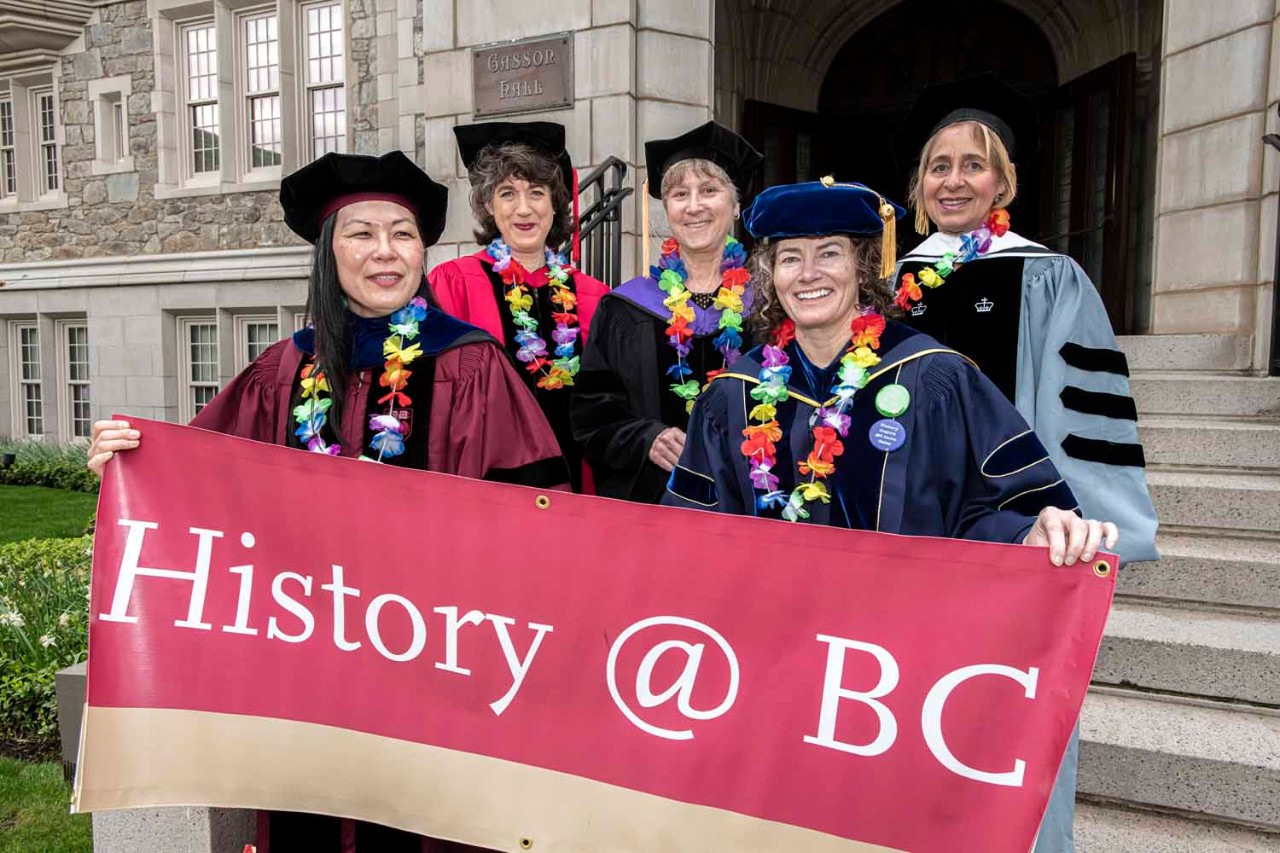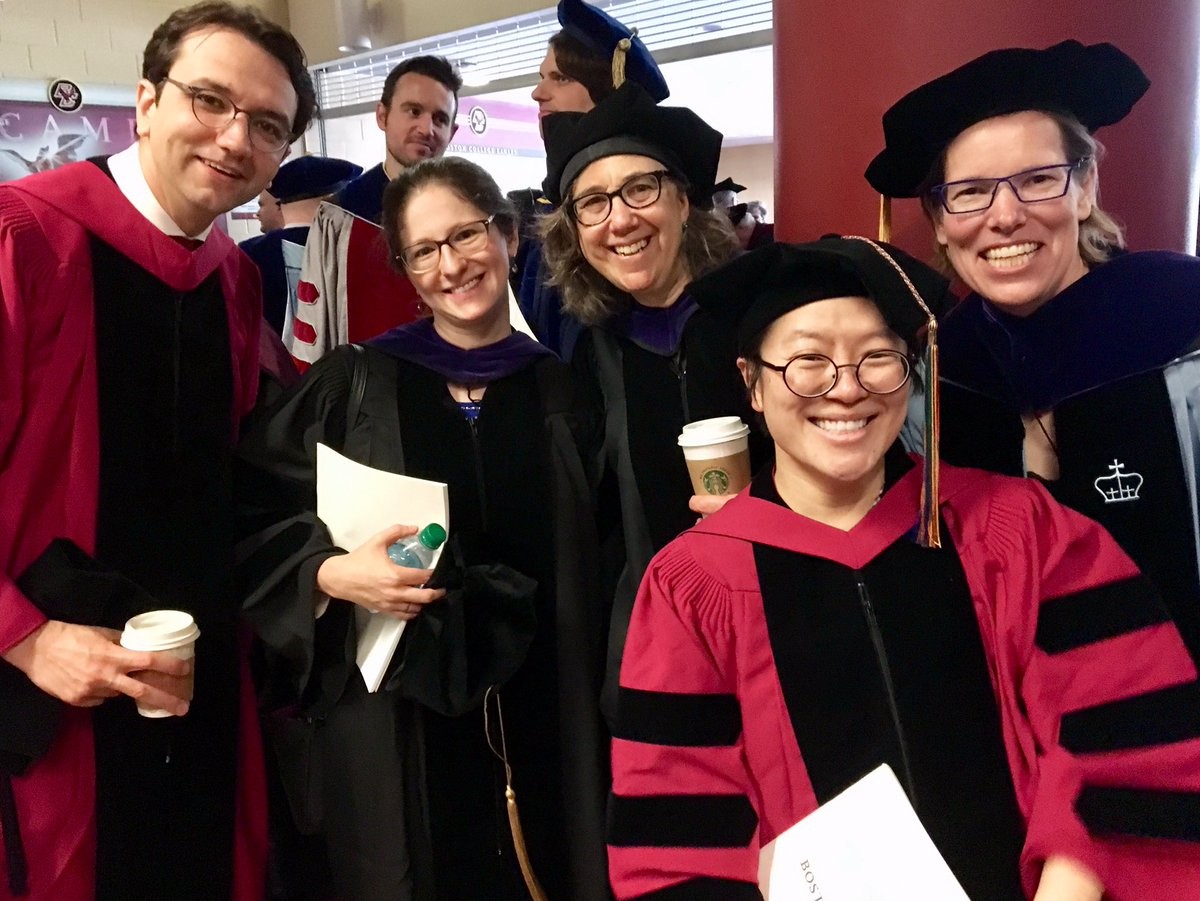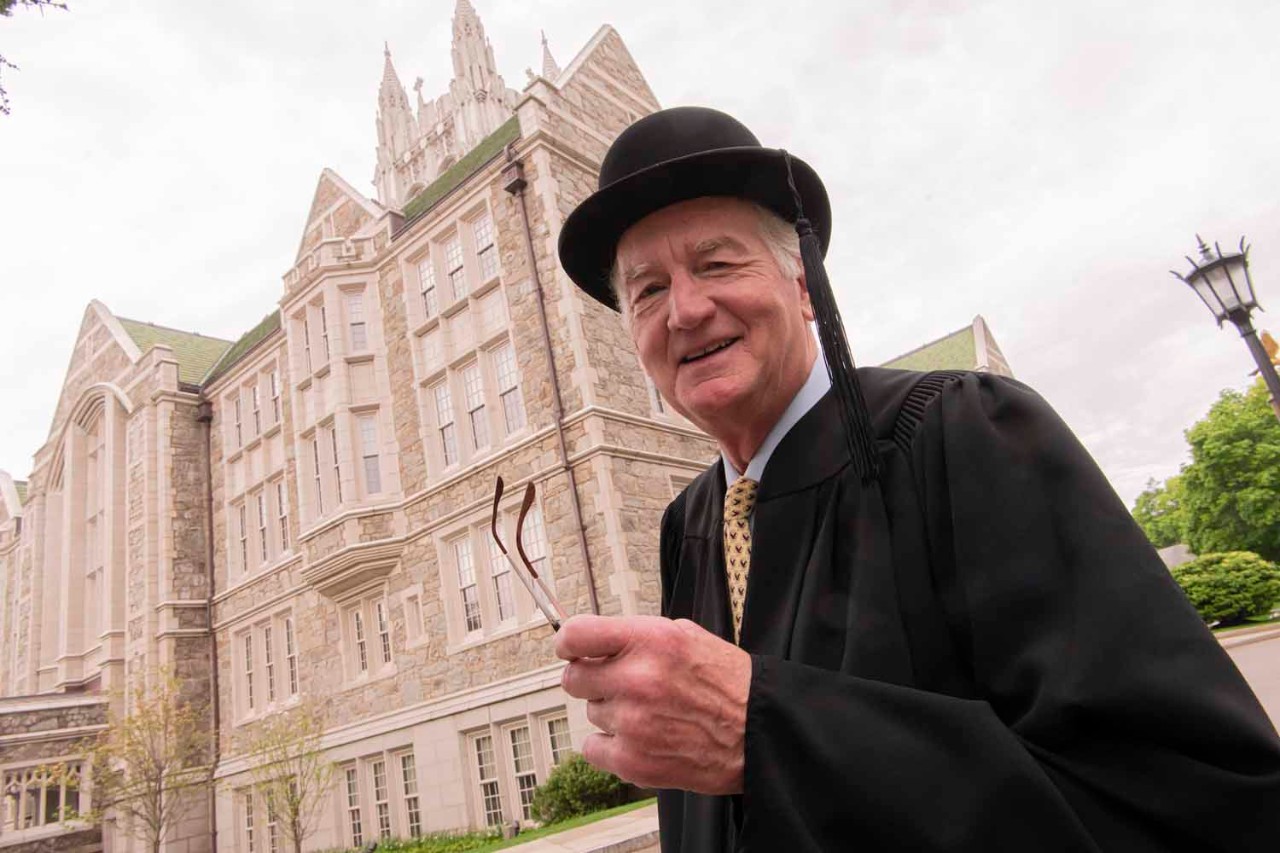 Michael Rush, a senior lecturer in finance at the Carroll School of Management who is retiring this year, topped off his academic regalia with a bowler.

---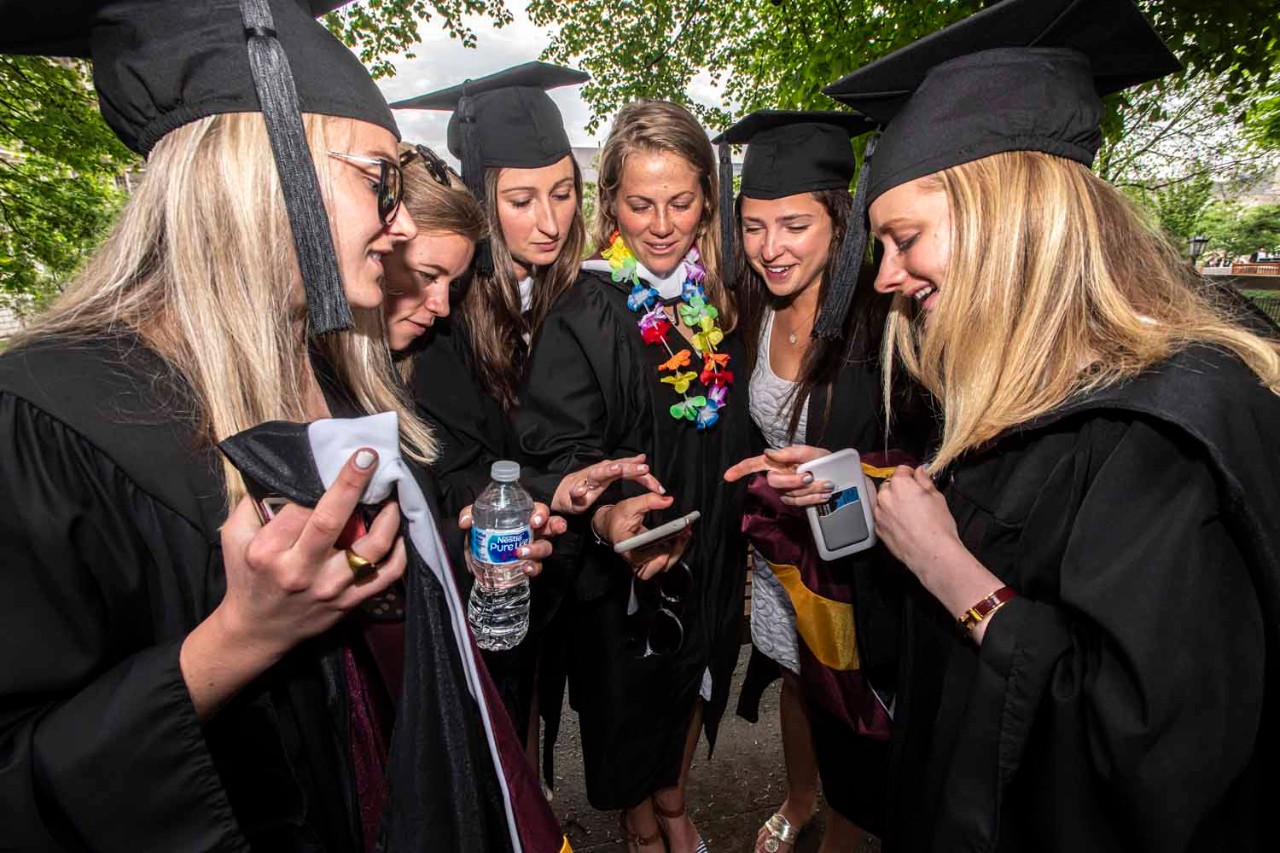 ---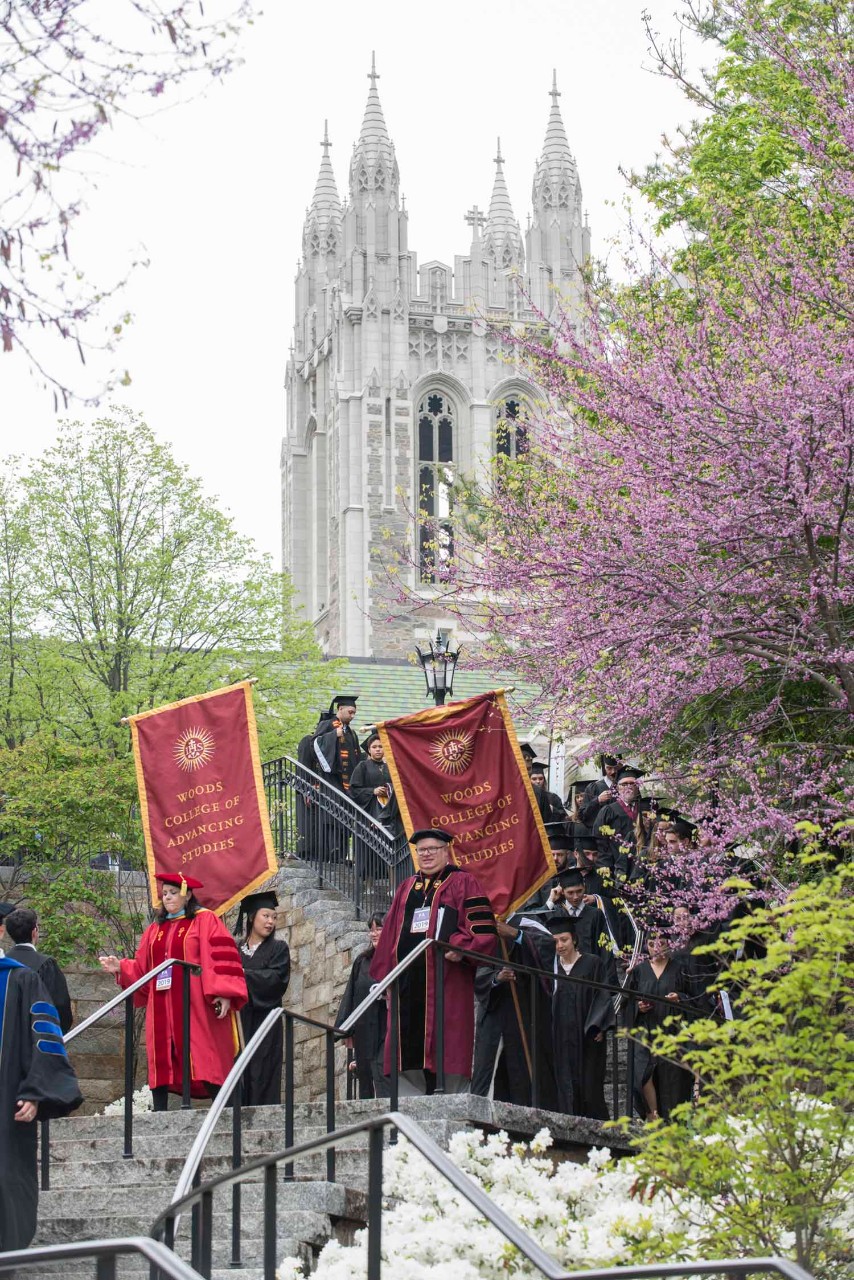 ---
---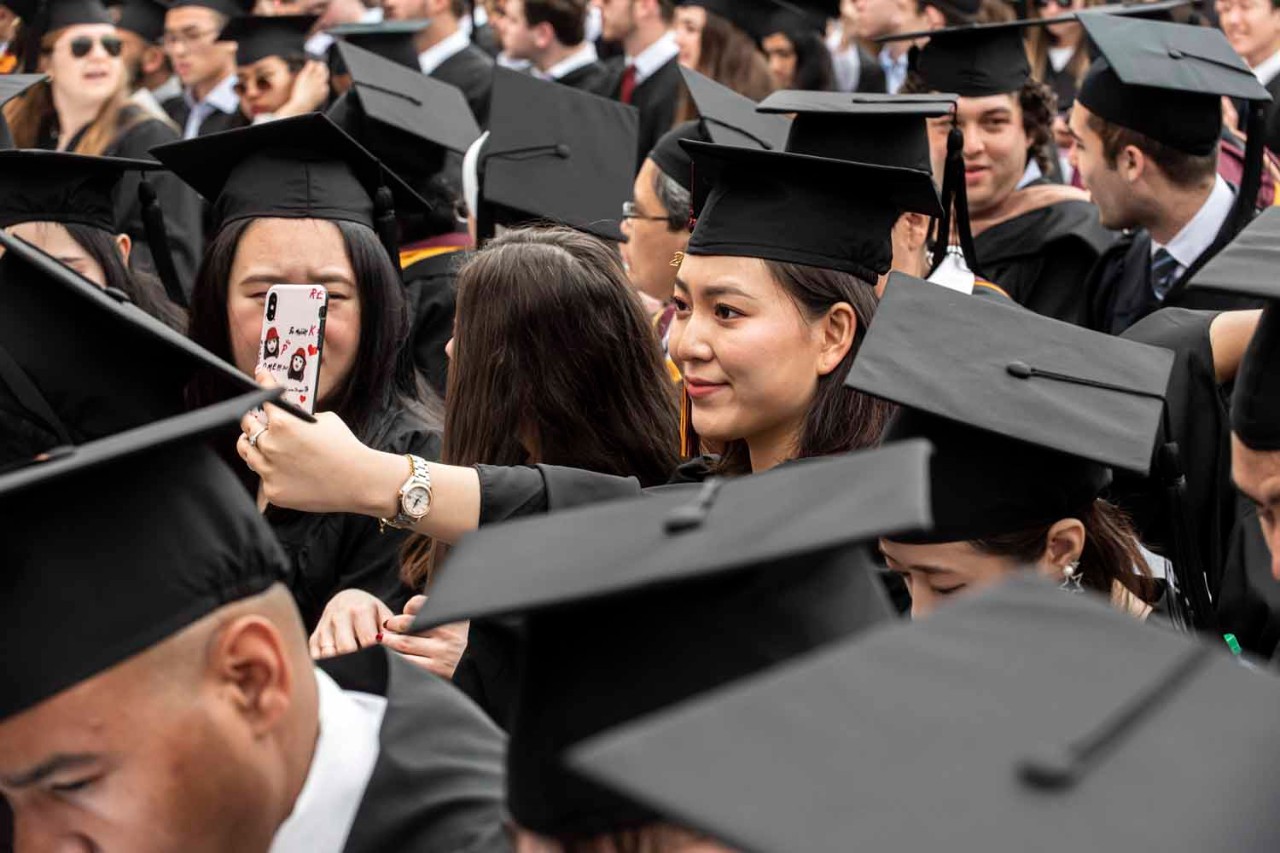 ---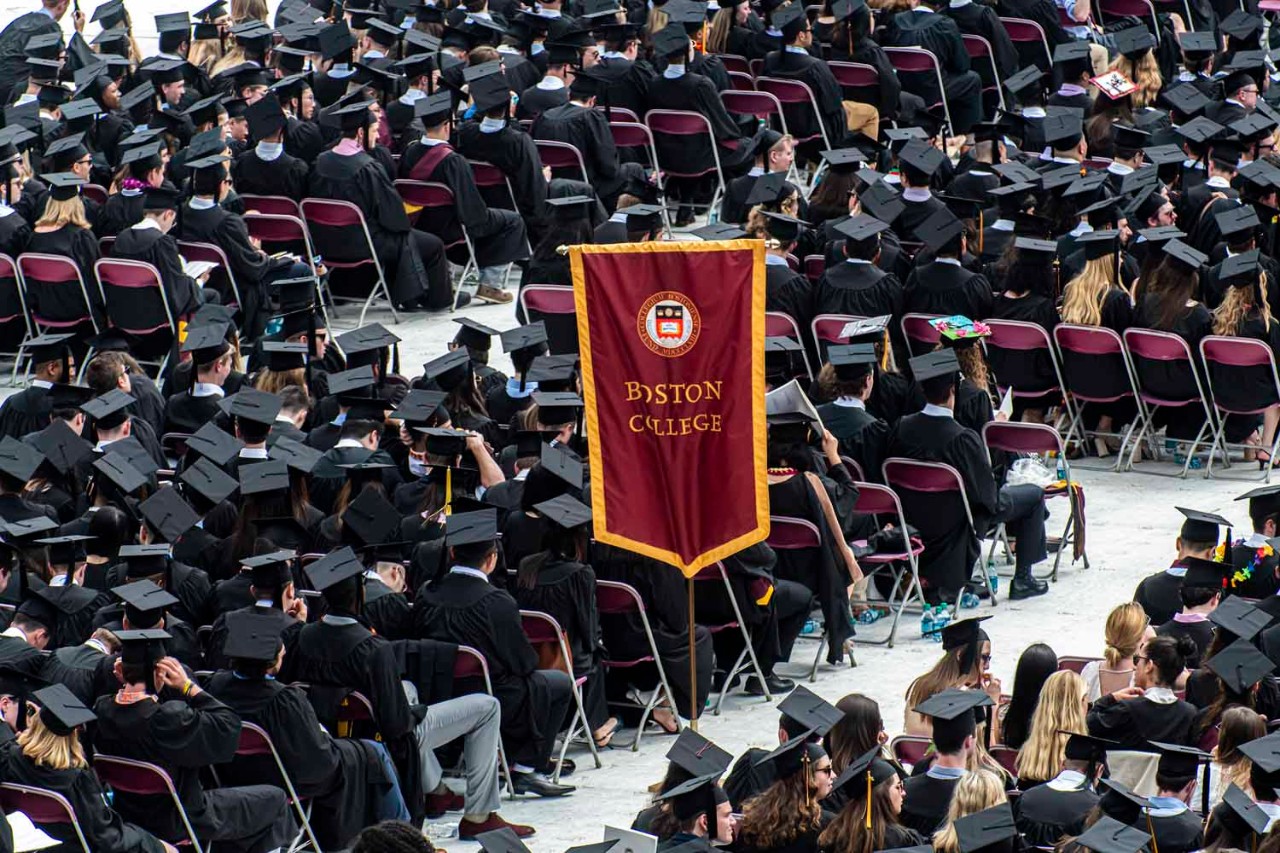 ---
---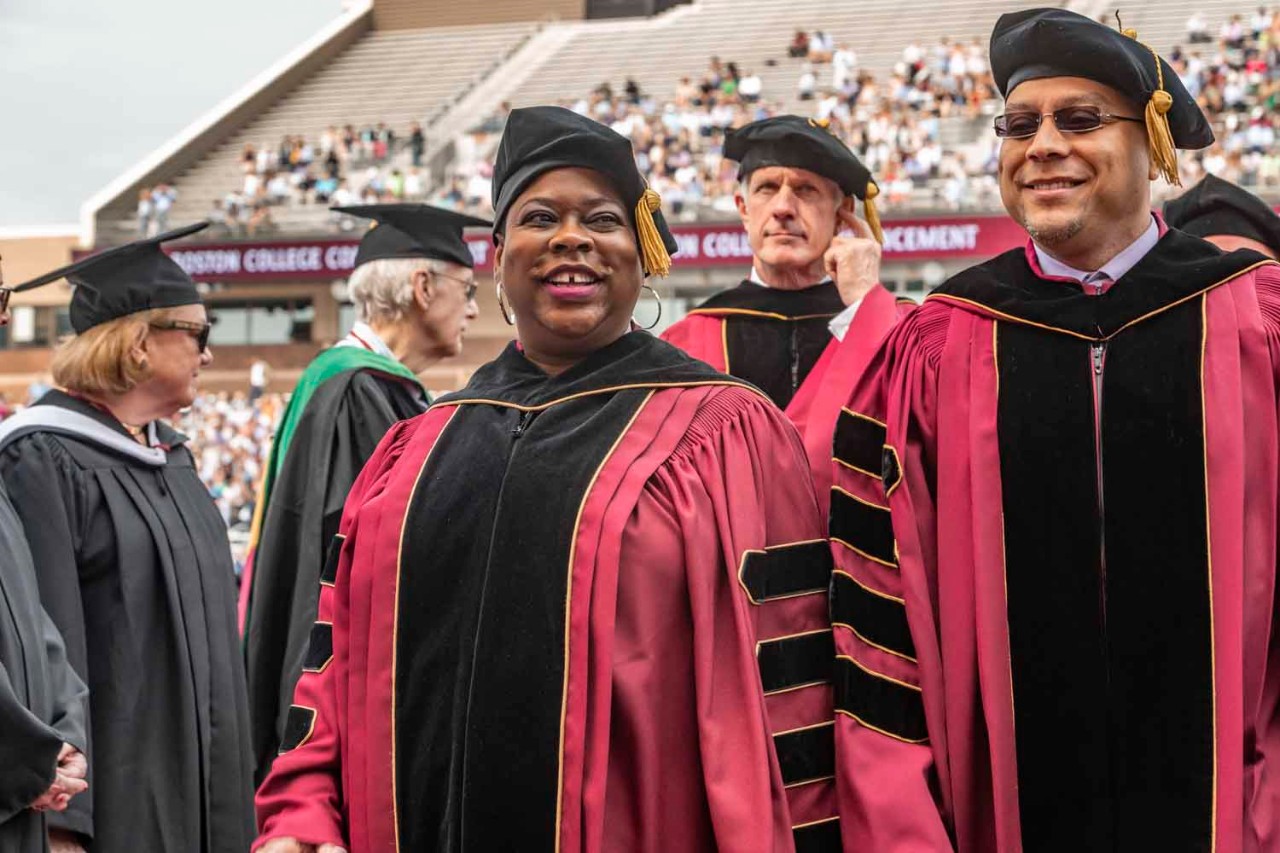 A smile from University Trustee Darcel Clark '83, the first woman to hold the office of Bronx County District Attorney, and the first female of color to serve as a district attorney in the history of the state of New York.
---
'We live in a world that desperately needs people of intelligence, faith, and commitment to work for the good of society,' Boston College president William P. Leahy, S.J., said in his welcoming remarks.
 
---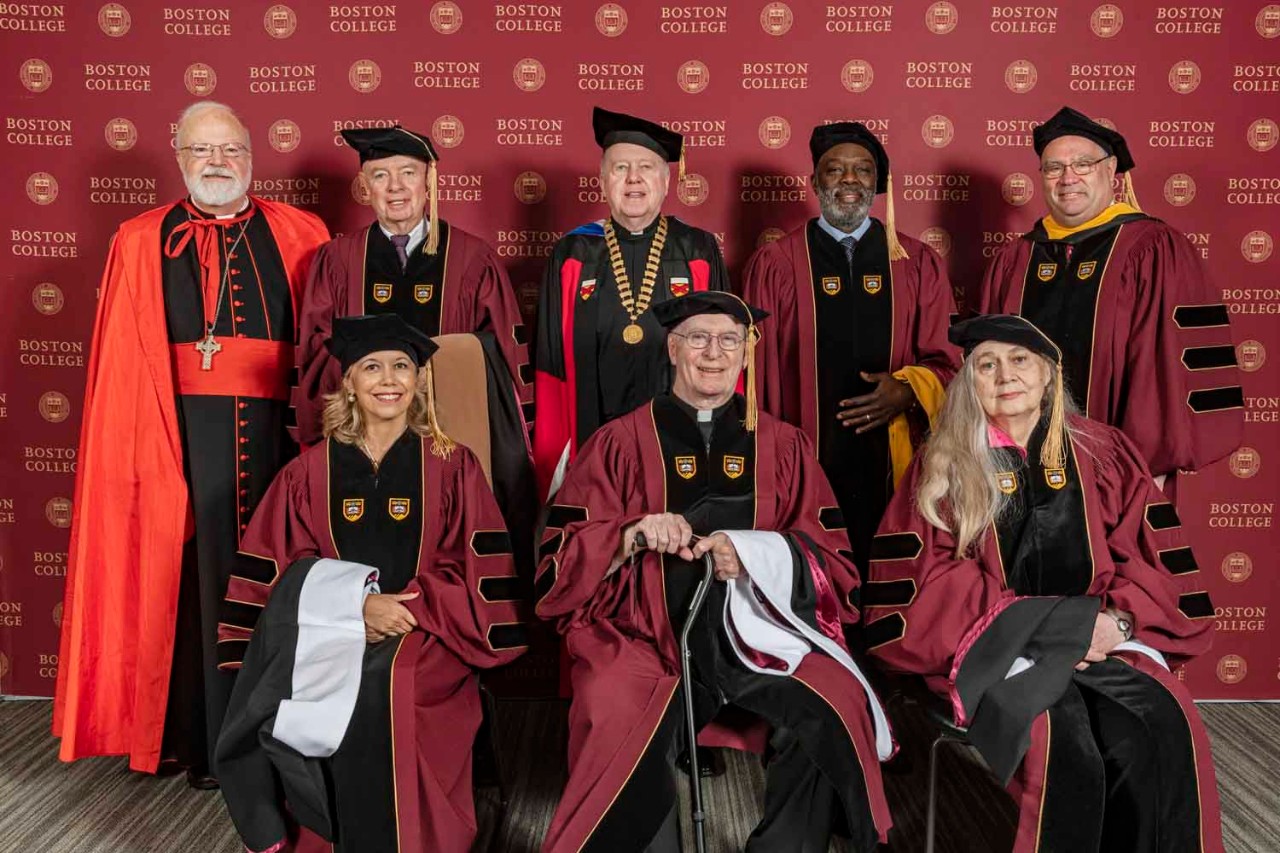 Boston College presented honorary degrees to five distinguished individuals, shown here with University President William P. Leahy, S.J., Cardinal Sean O'Malley, and BC Board of Trustees chairman Peter Markell. L-R, standing: Cardinal O'Malley; benefactor and former BC Trustee Thomas D. O'Malley P '87, P '89, P '00; Fr. Leahy; retired Boston College administrator Dan Bunch '79, BCSSW '81; Peter Markell; seated: Isabel Capeloa Gil, the first female president of the International Federation of Catholic Universities, who delivered the Commencement address; former assistant dean and professor Reverend Robert D. Farrell, S.J., MA '58, STM '65; and Pulitzer Prize-winning author Marilynne Robinson.
---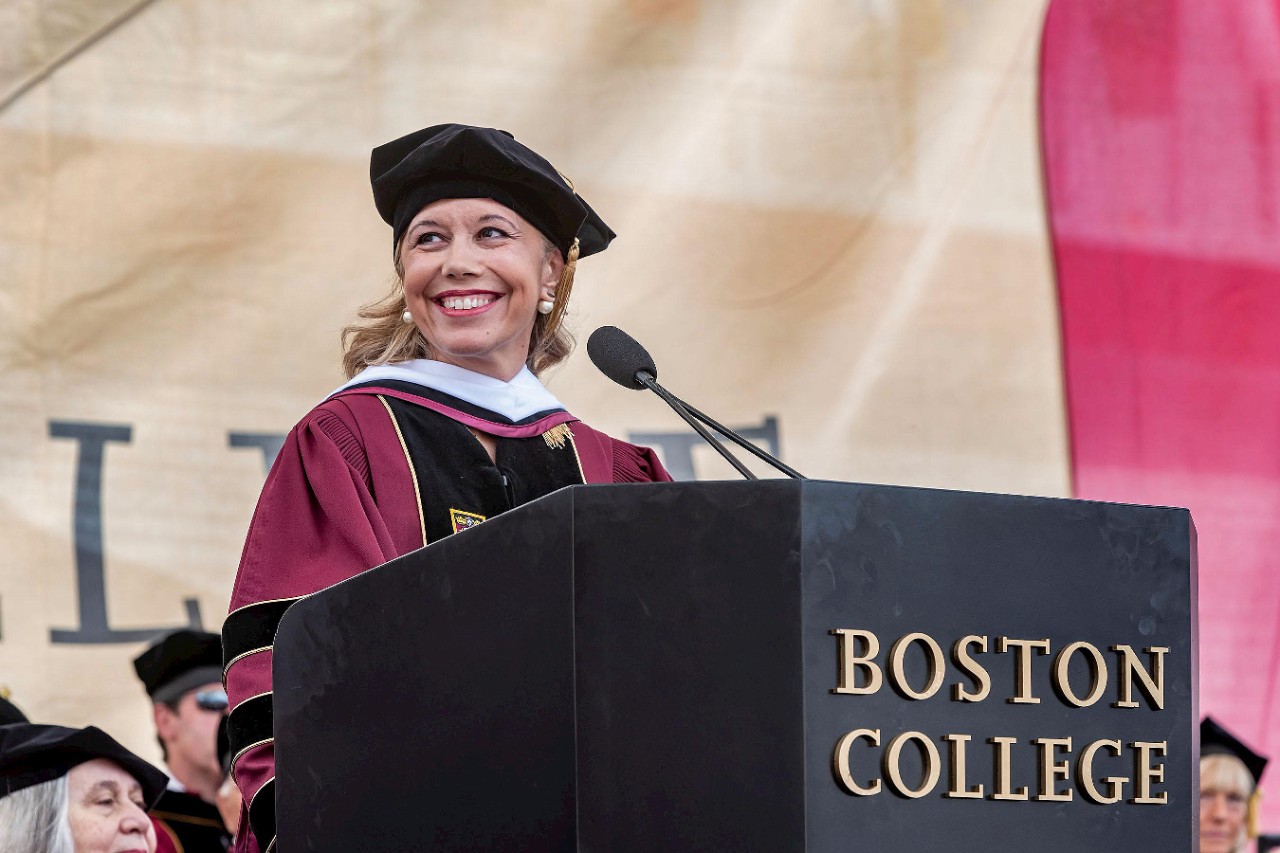 In her address to the graduates, international higher education leader Isabel Capeloa Gil encouraged the Boston College Class of 2019 to seek out opportunities for what she called "the most challenging dimension of human growth: the experience of difference."
 
---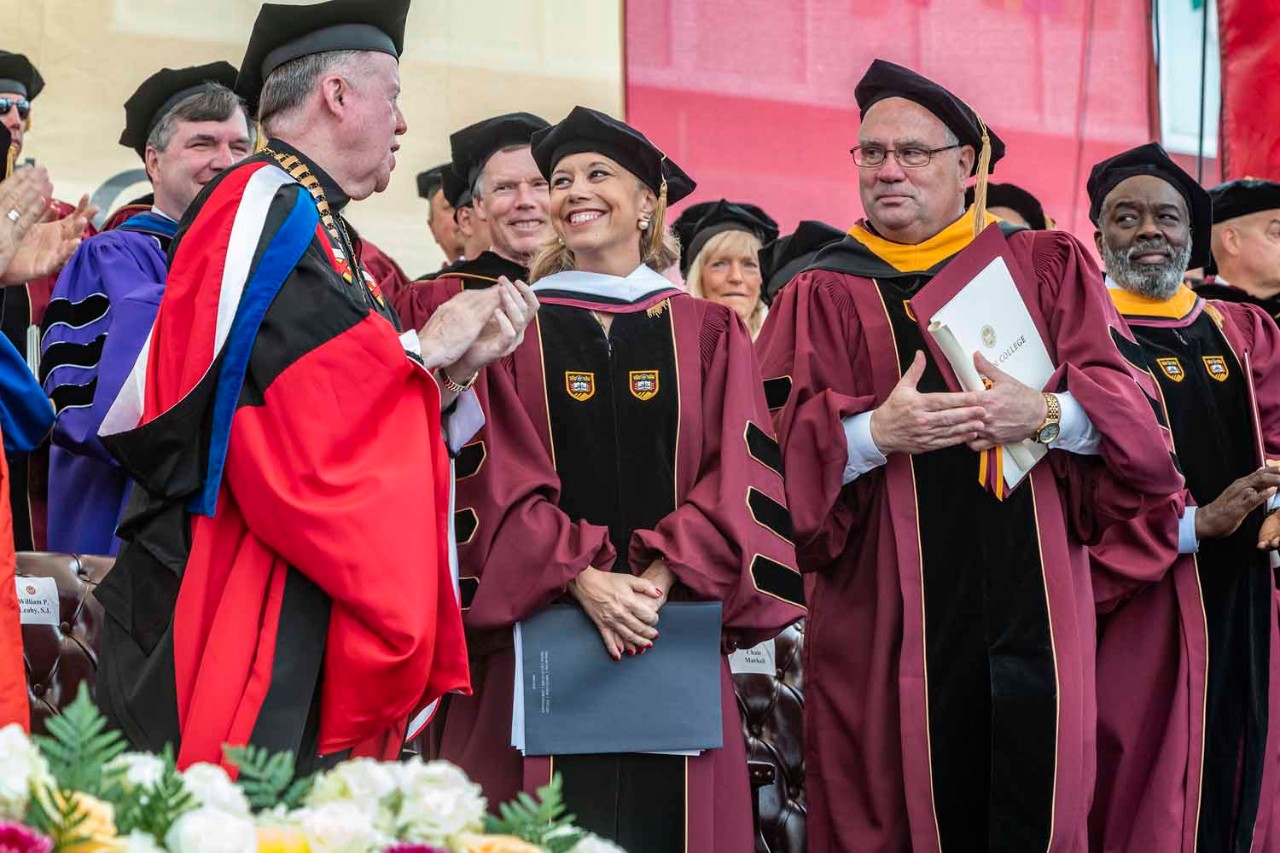 Isabel Capeloa Gil is also rector of Catholic University of Portugal.
---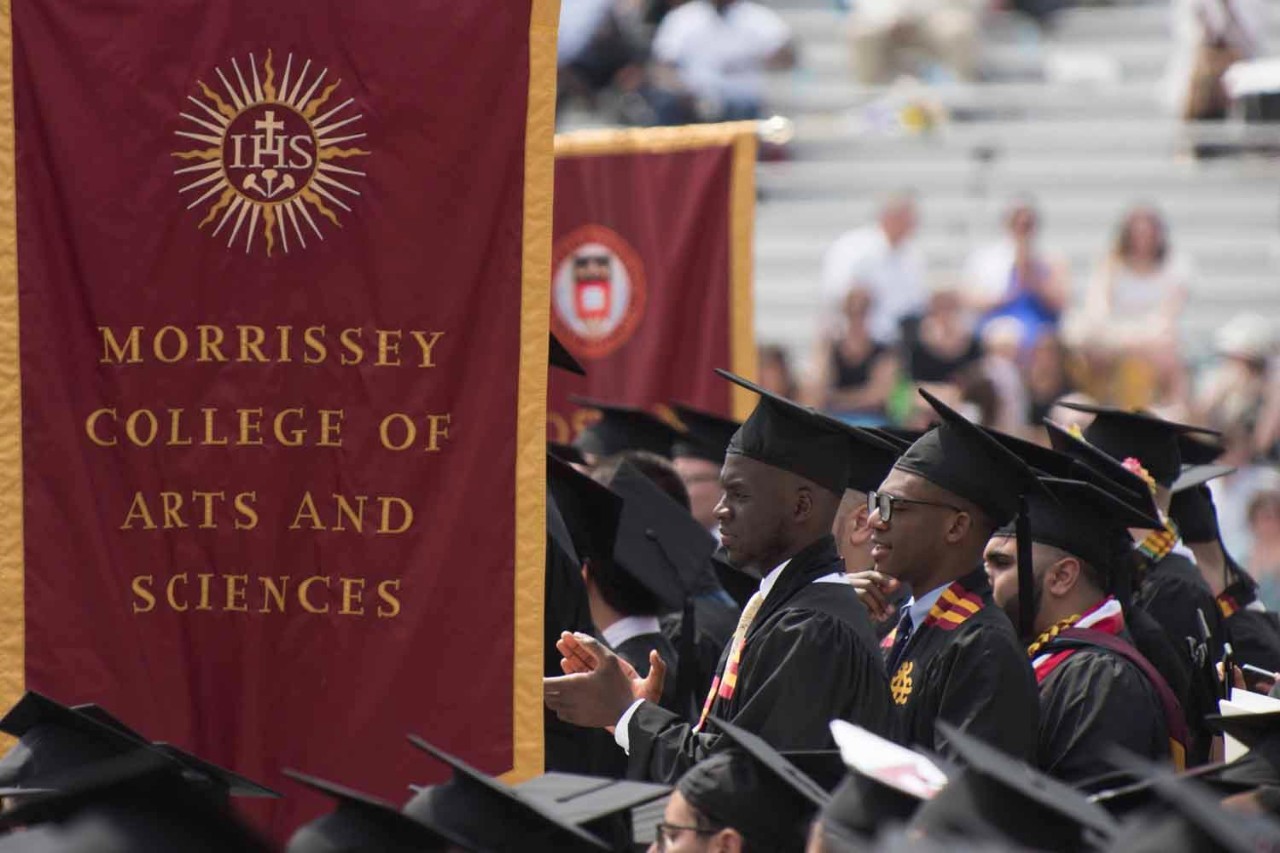 ---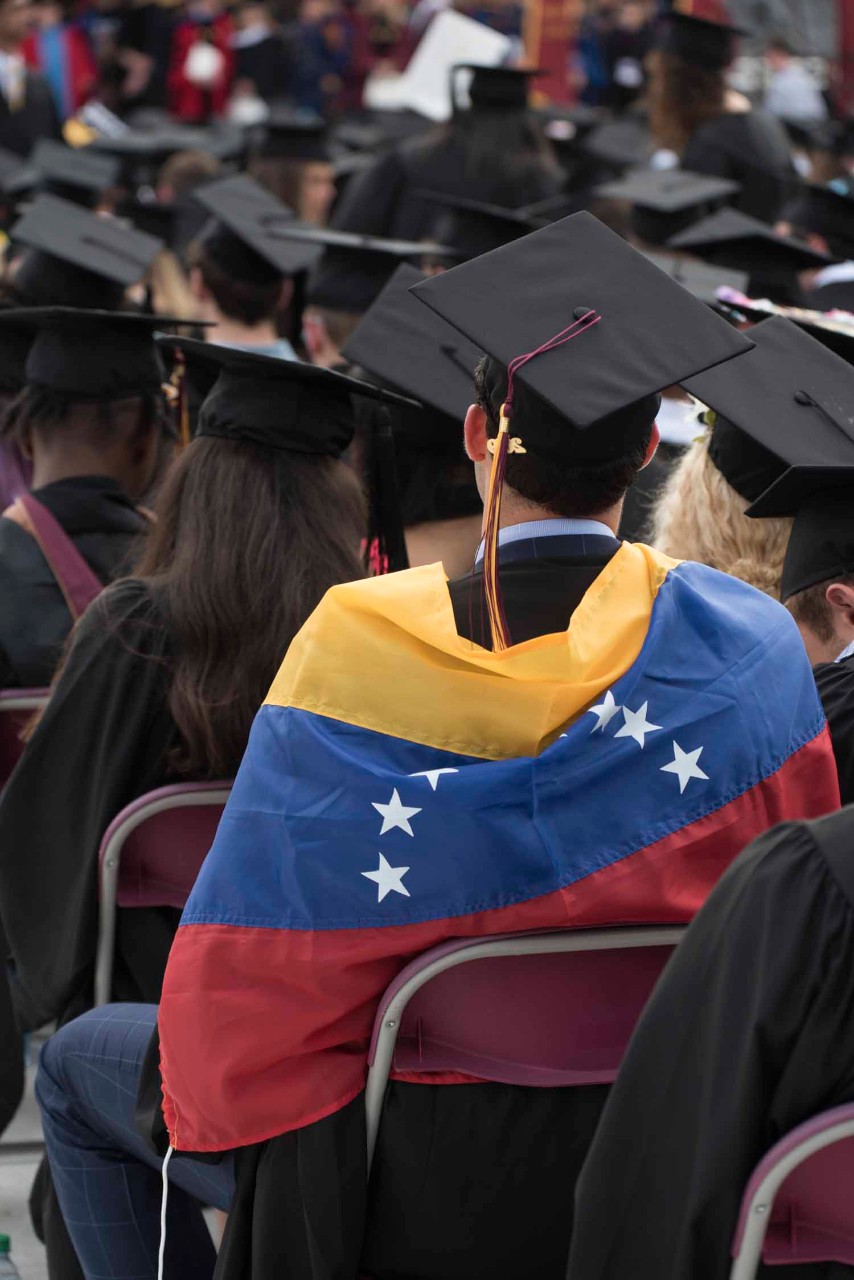 ---
At the main Commencement Exercises in Alumni Stadium, a student representative accepted the degree on behalf of each class. Diploma ceremonies for schools and colleges followed at different locations on campus.

---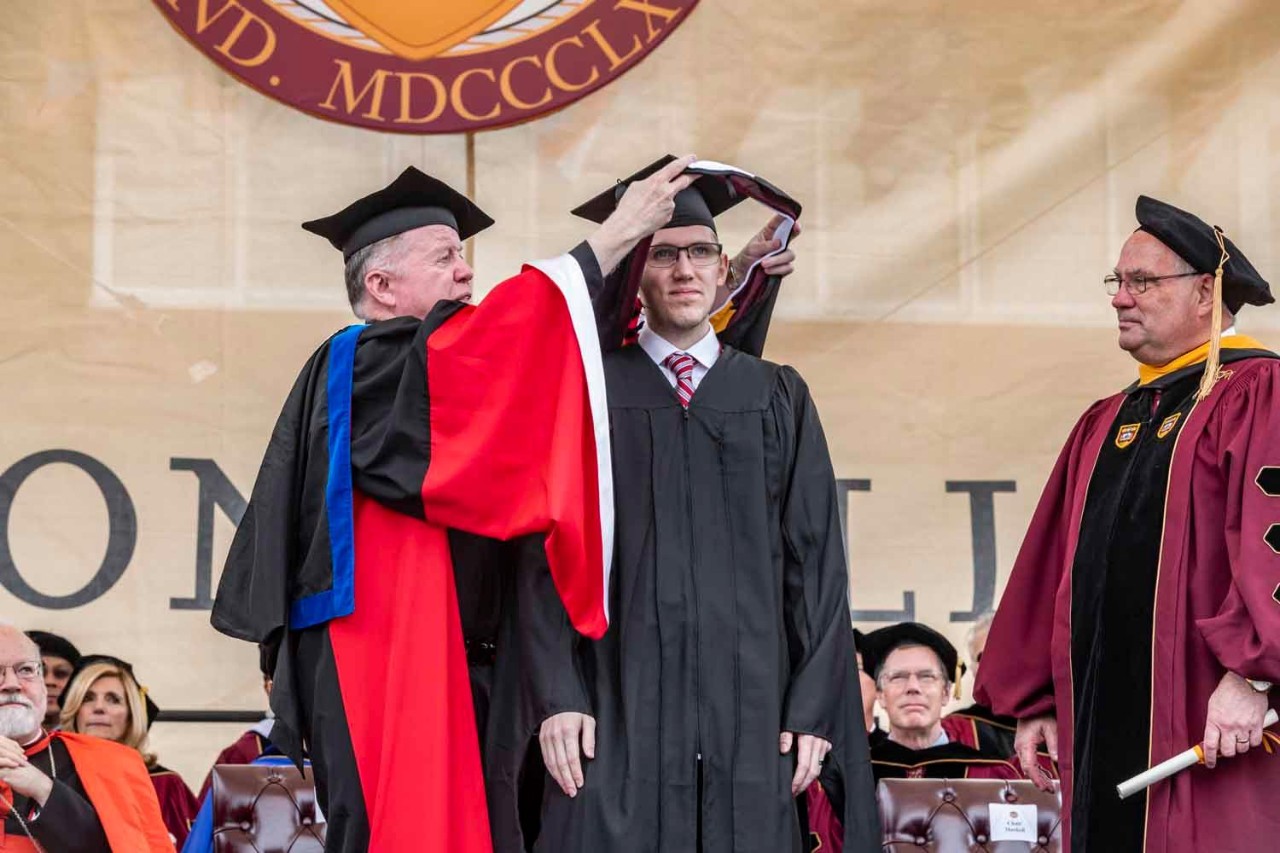 ---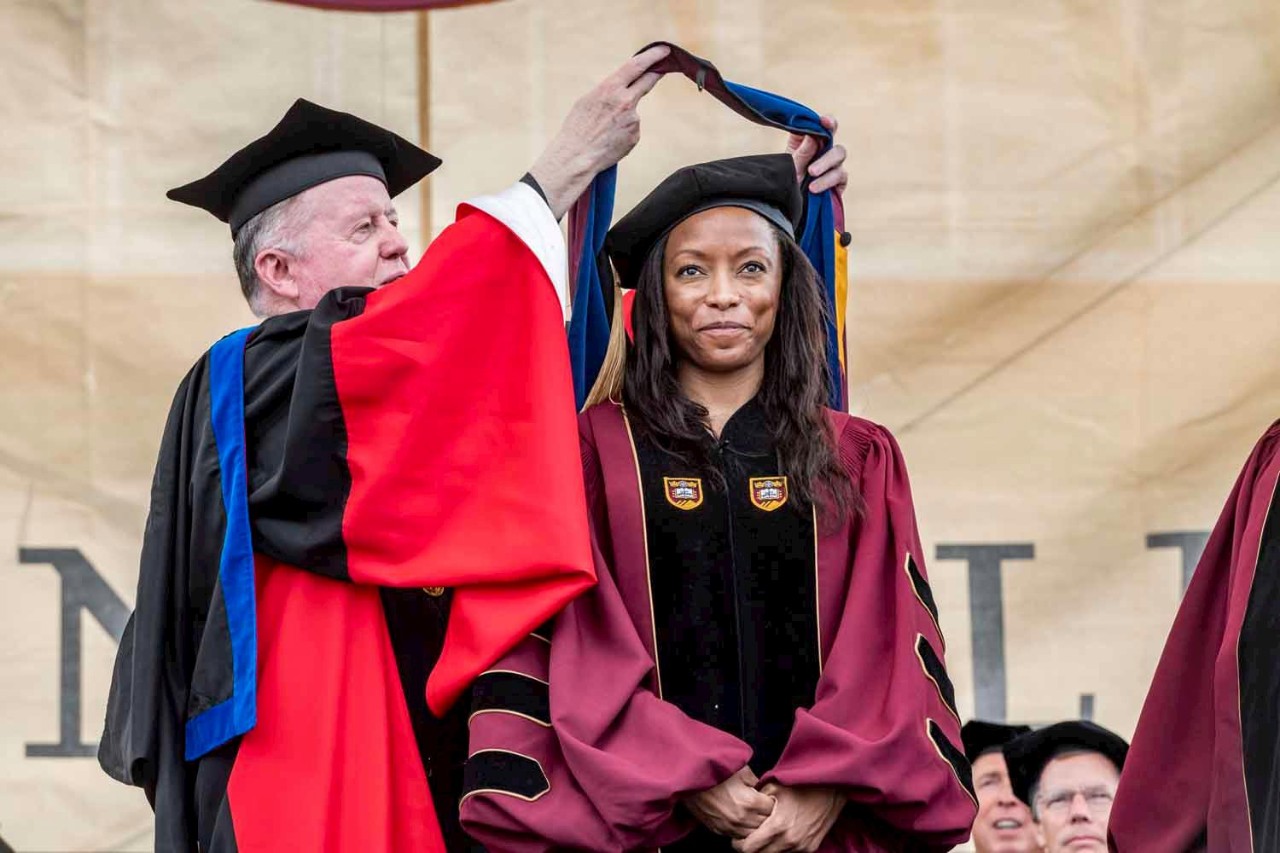 ---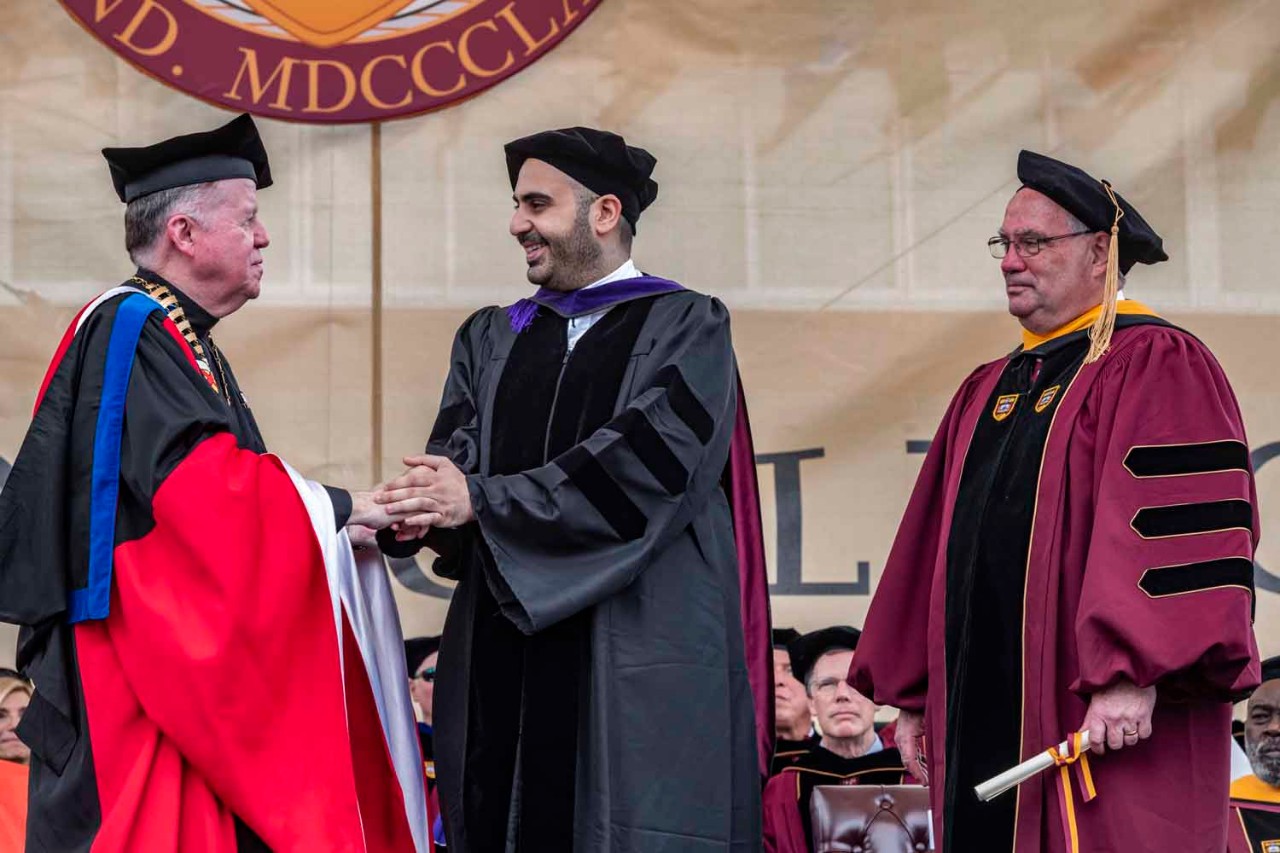 ---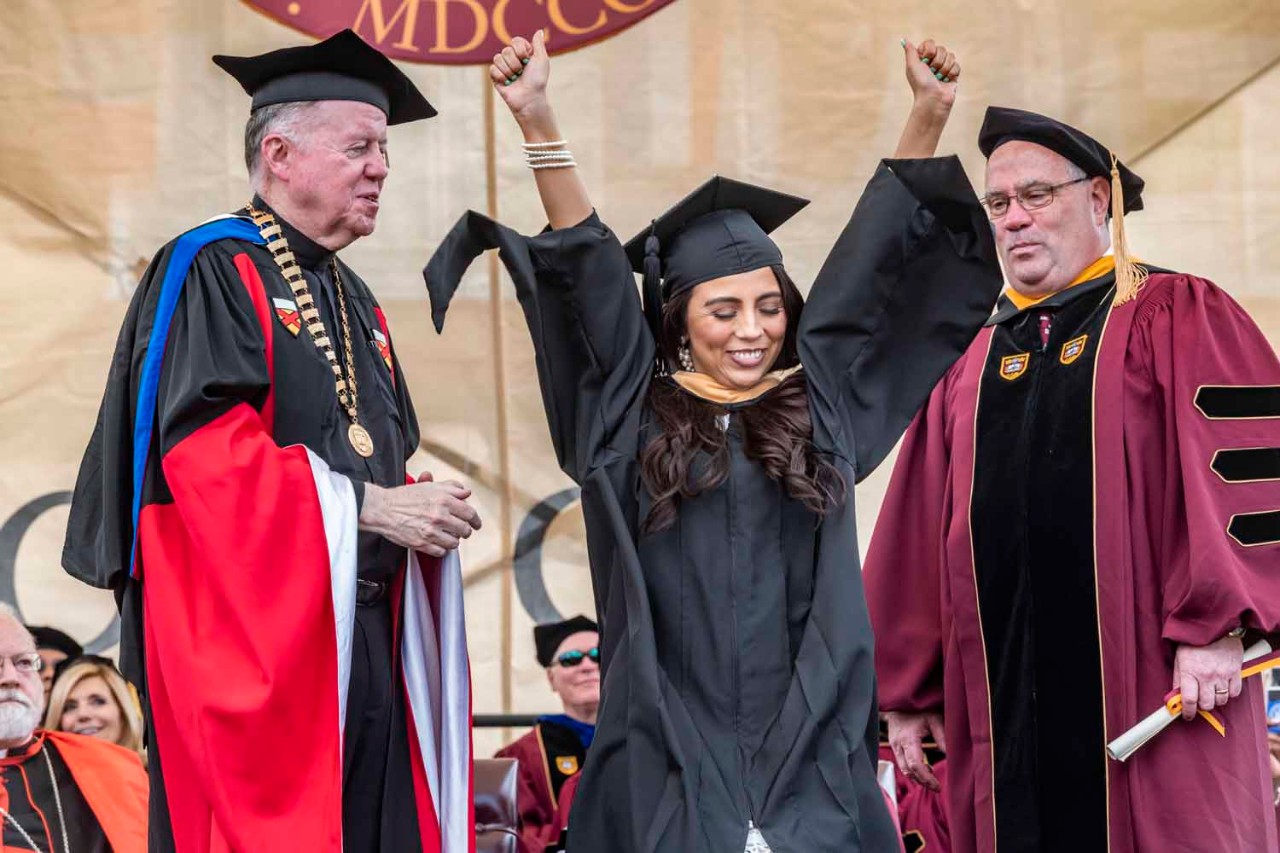 ---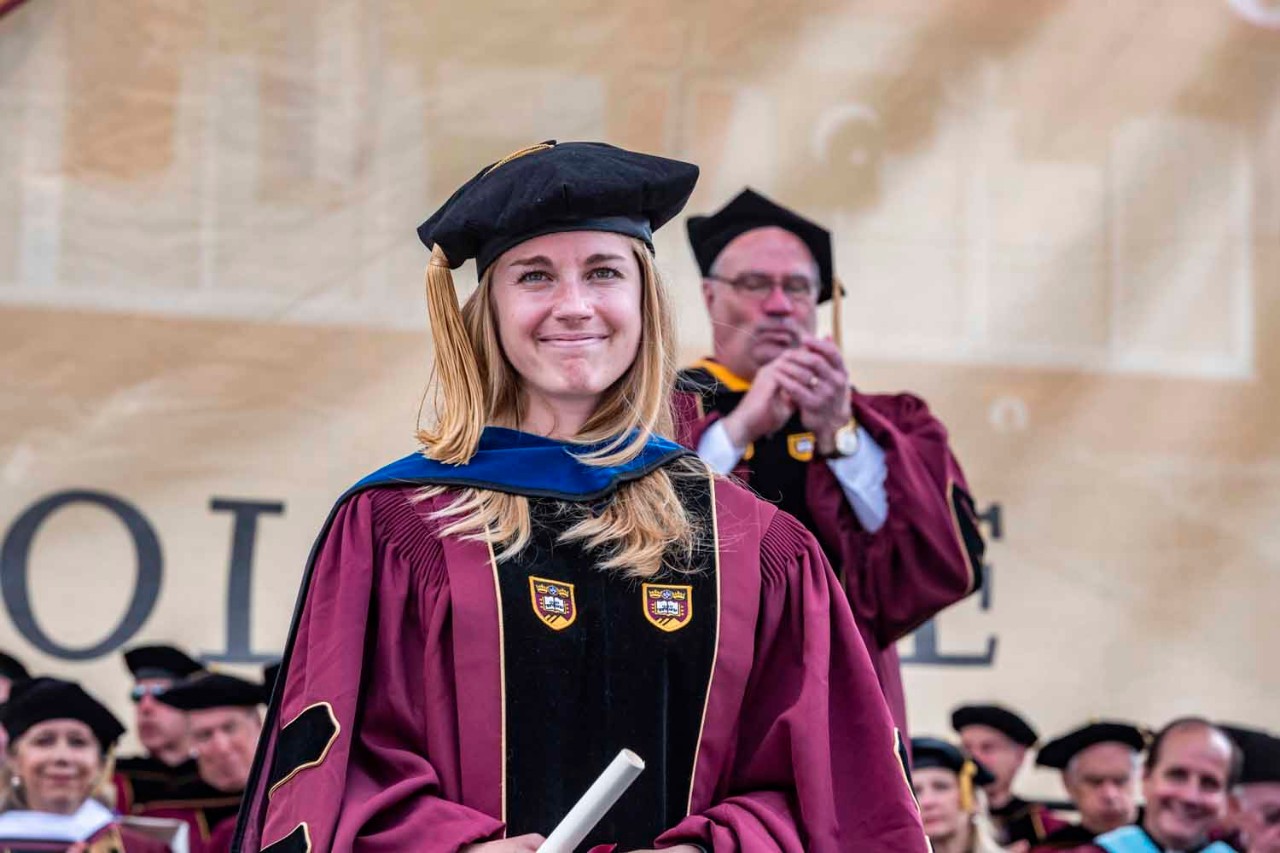 ---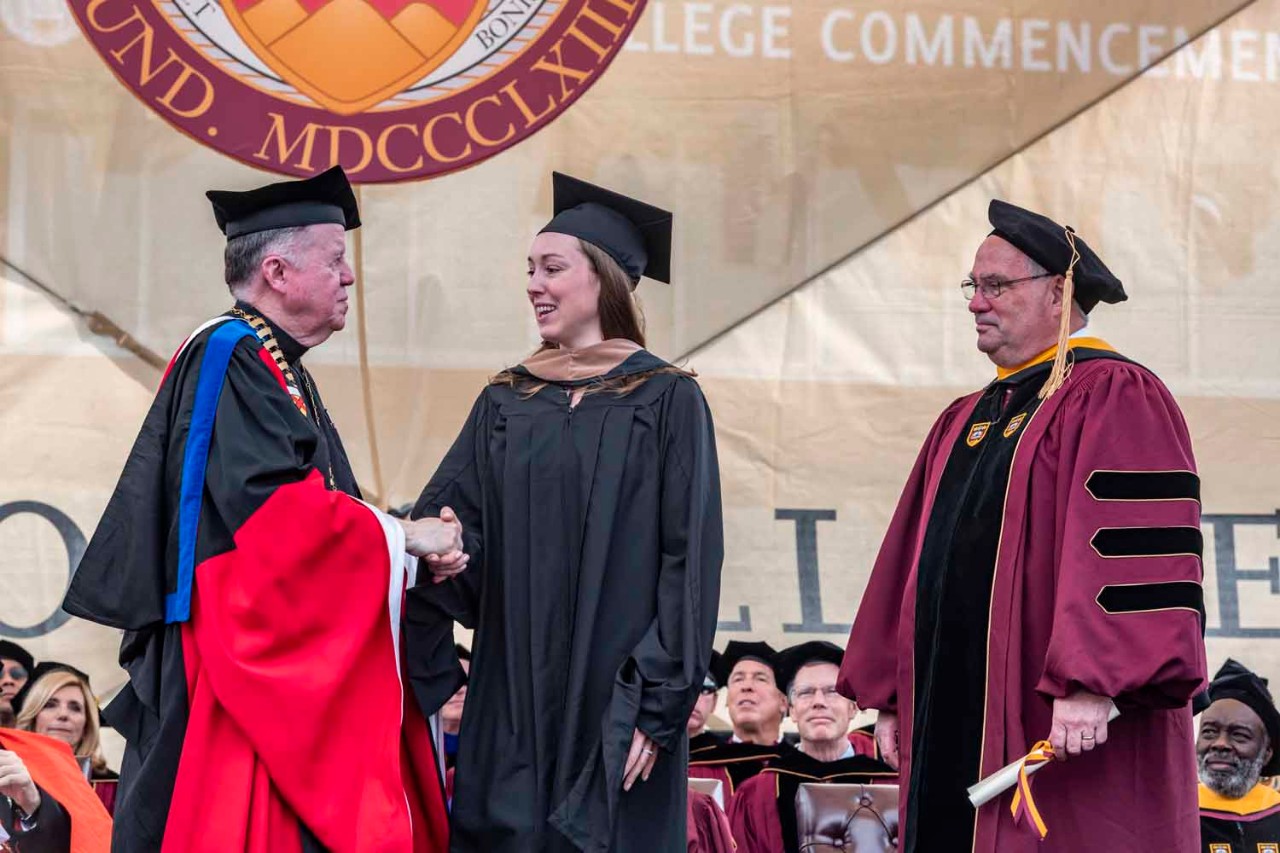 ---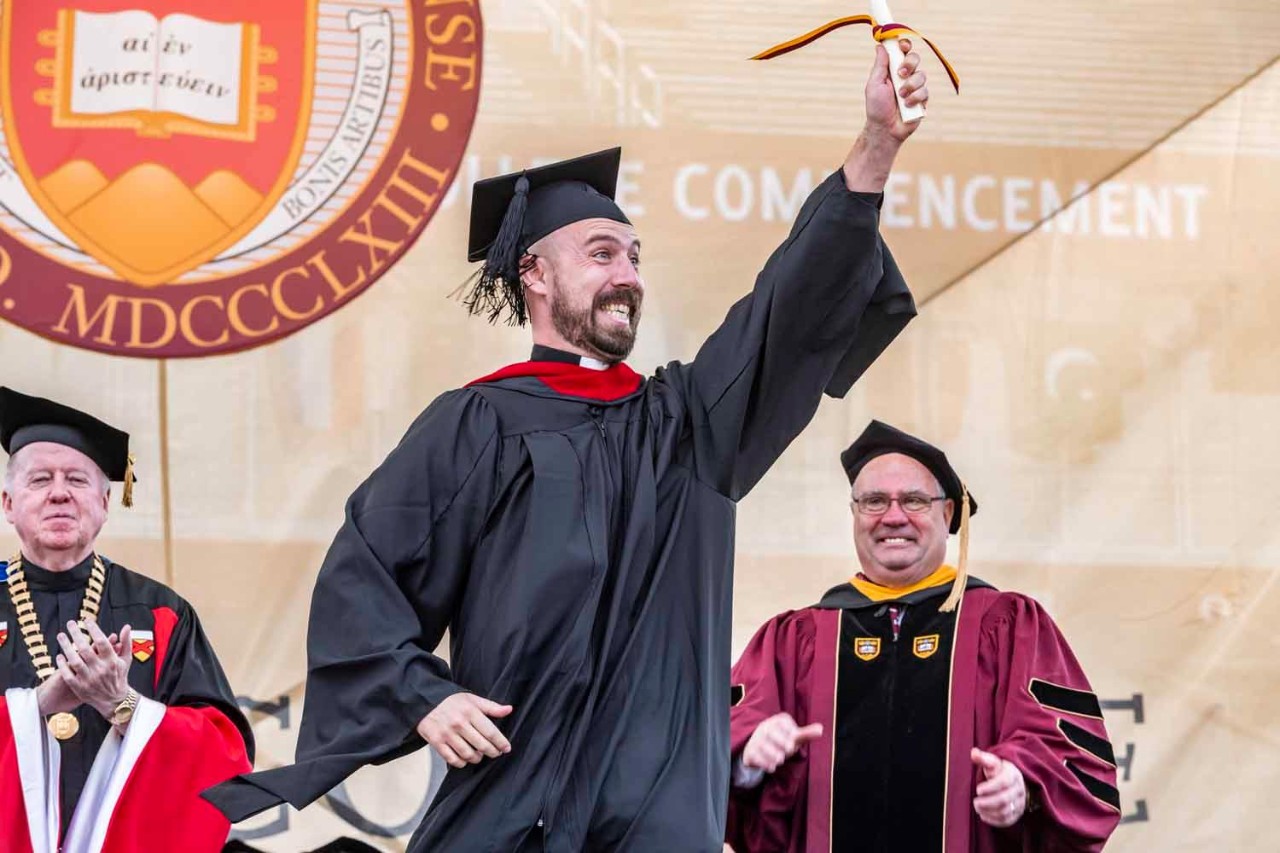 ---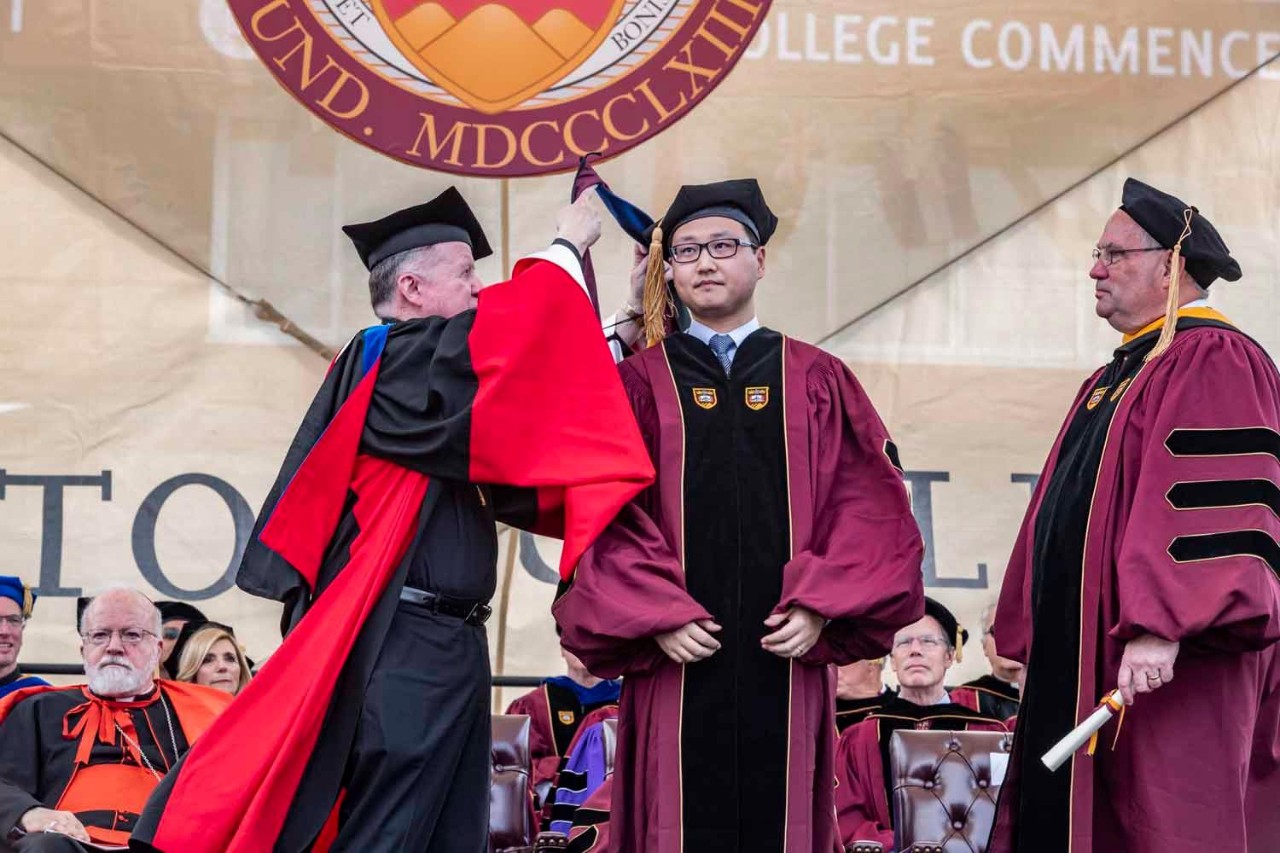 ---
---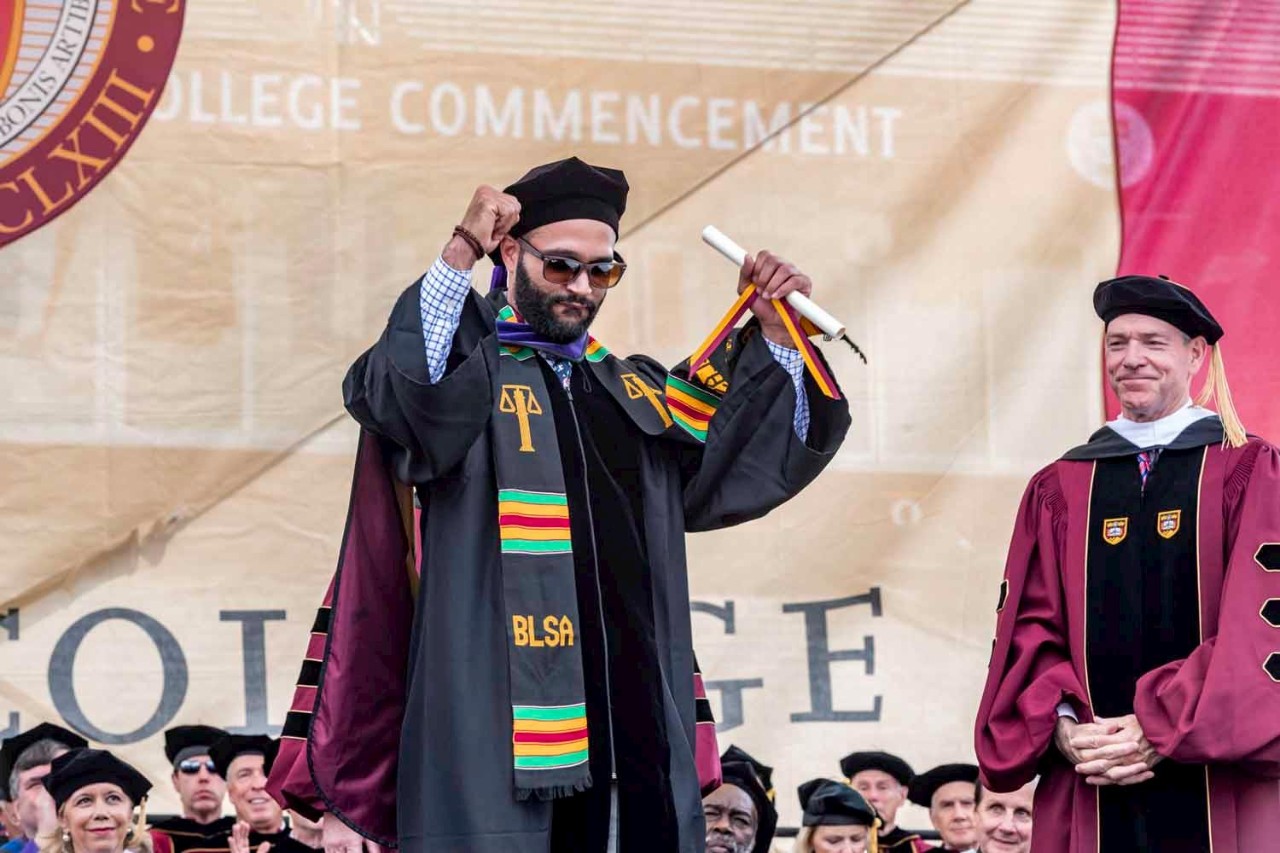 ---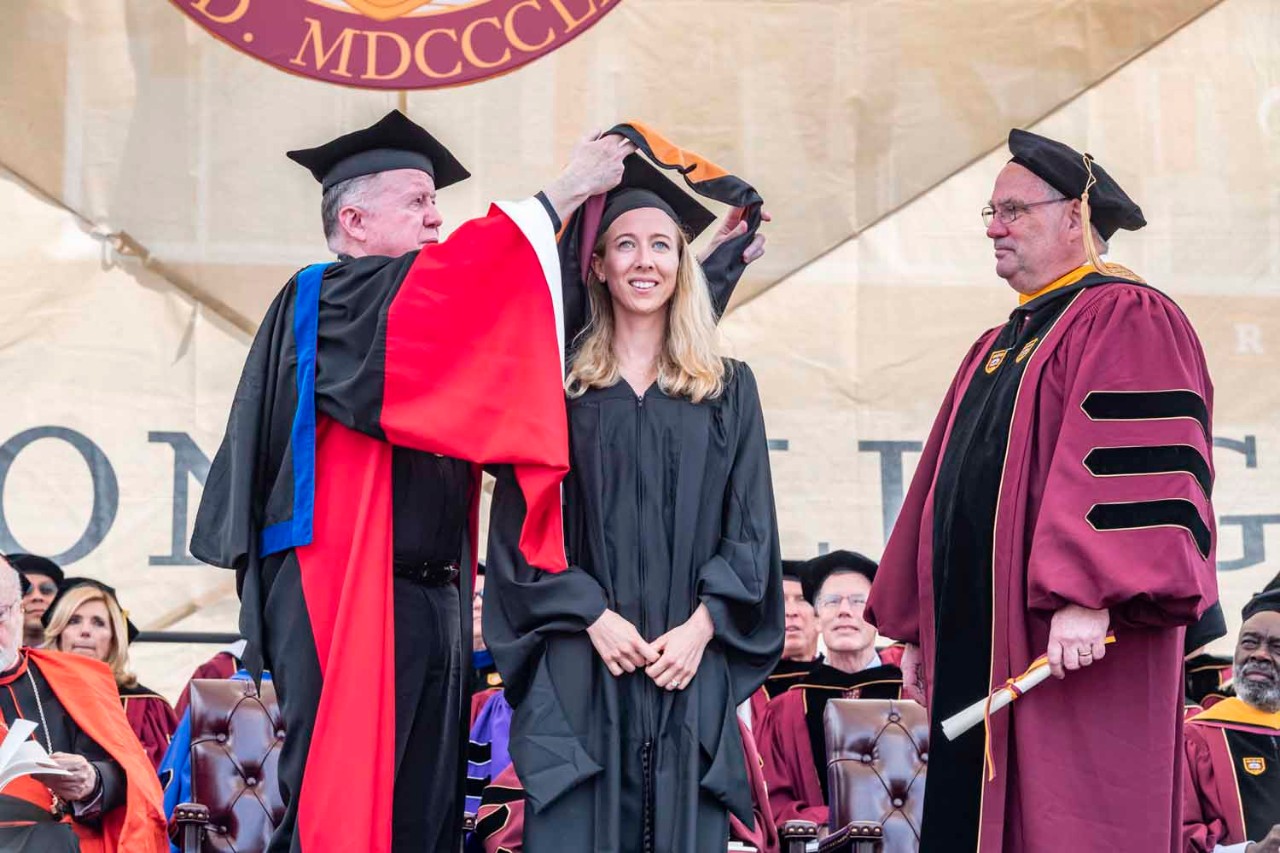 ---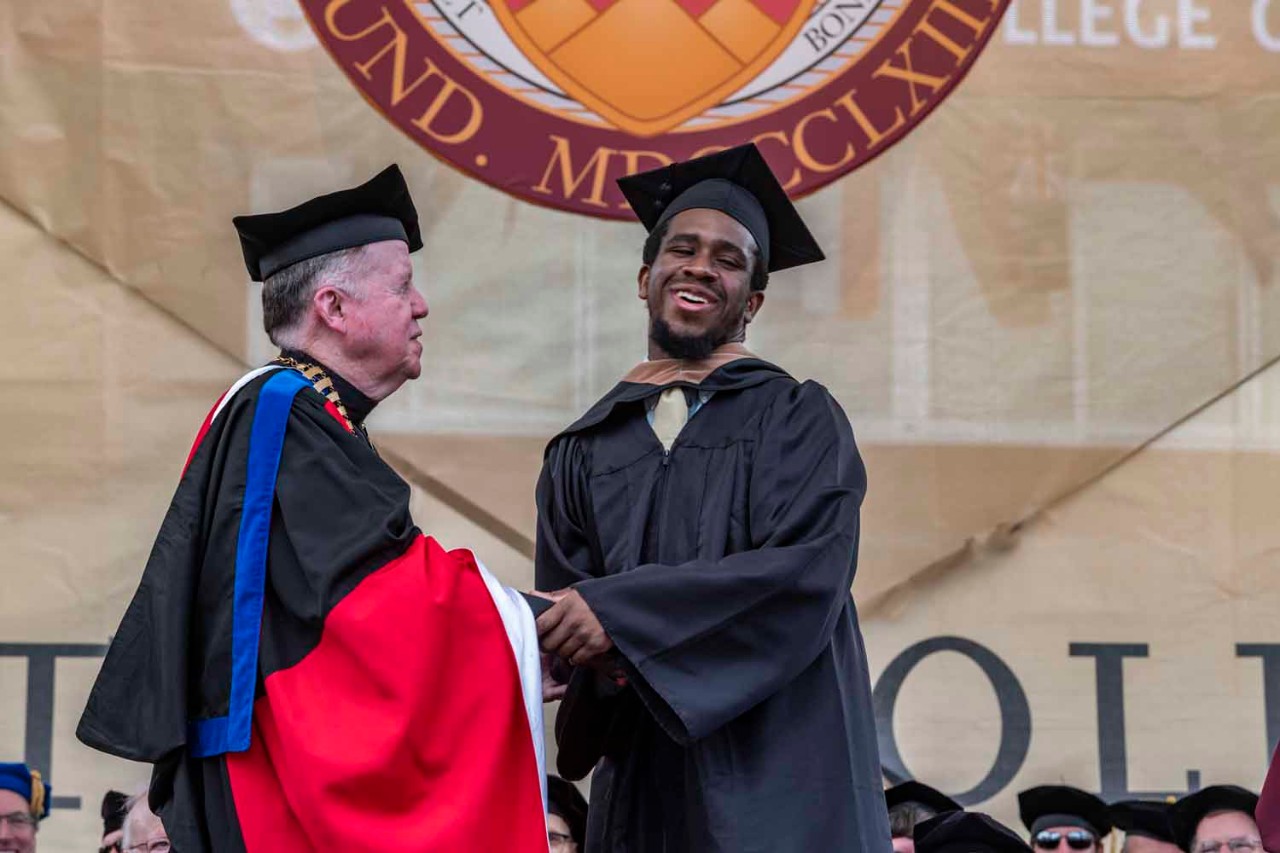 ---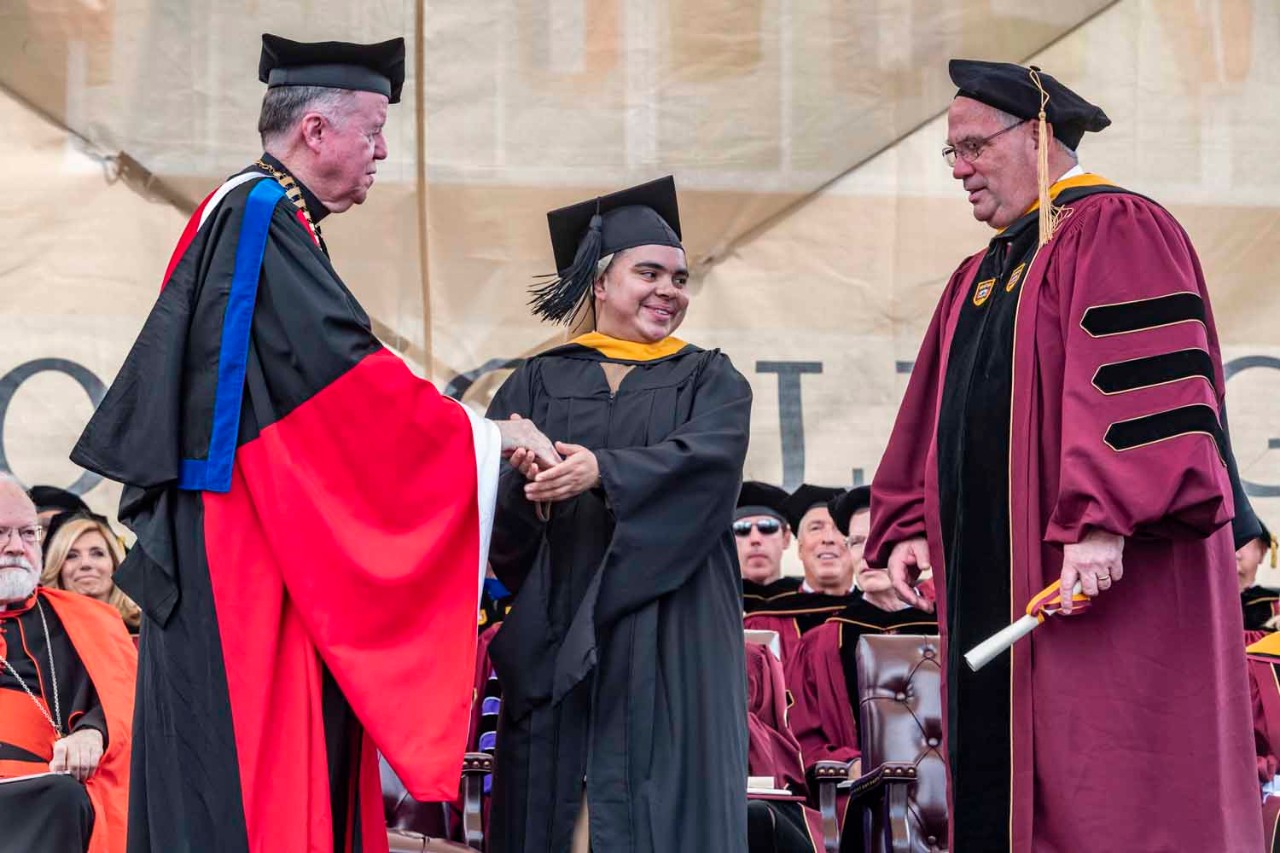 ---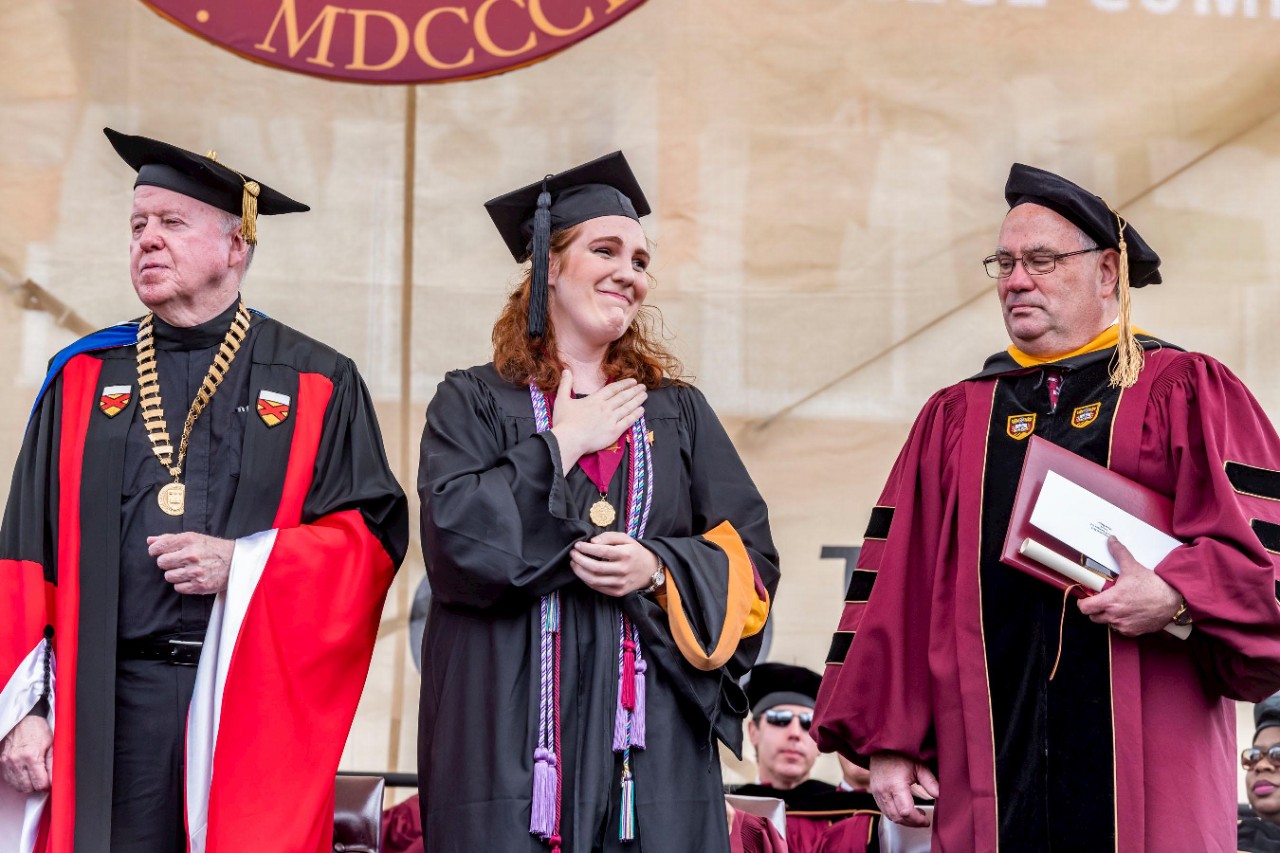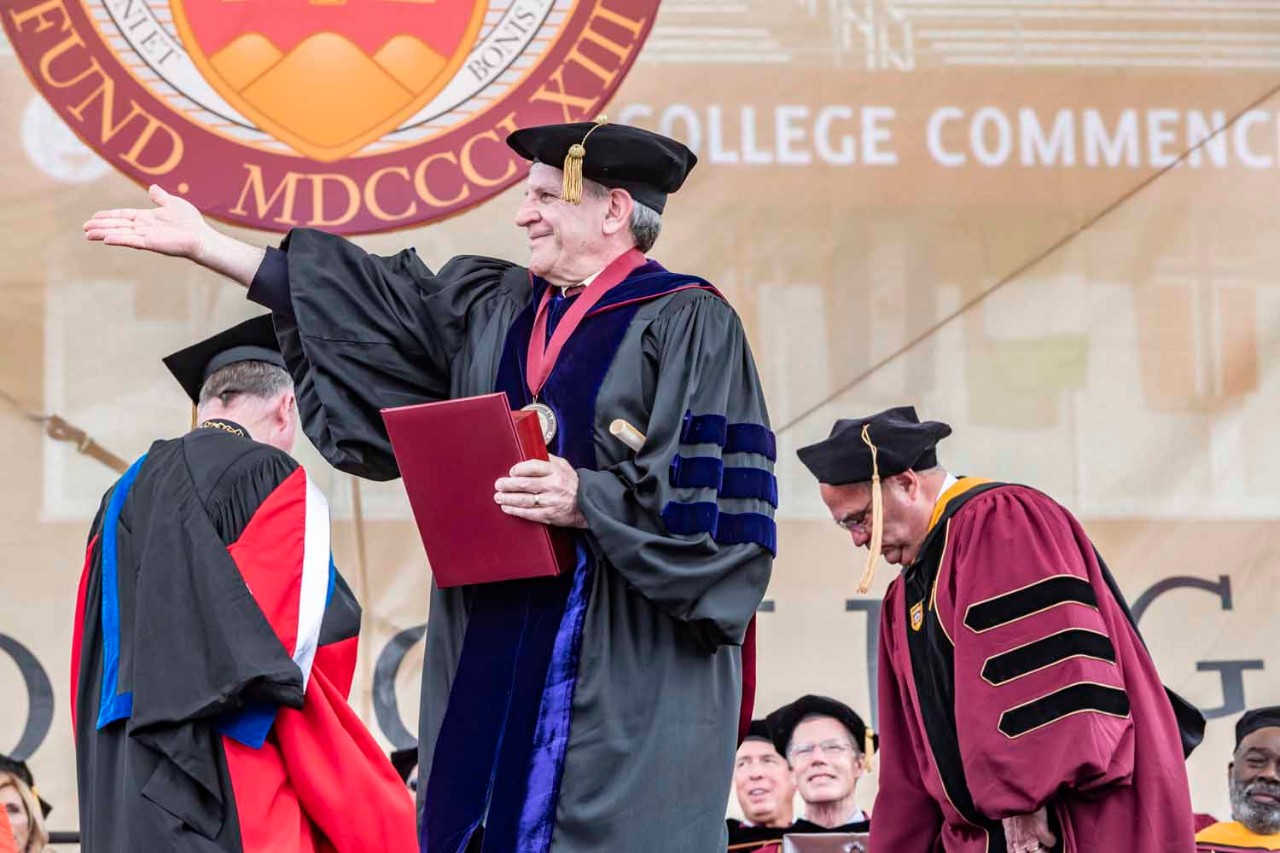 In recognition of his exemplary, long-term dedication to its mission, Boston College presented to Professor of Philosophy Patrick Byrne--the guiding force behind the PULSE service-learning program, which is nearing a half-century of educating students for social justice--this year's Saint Robert Bellarmine, S.J., Award.
---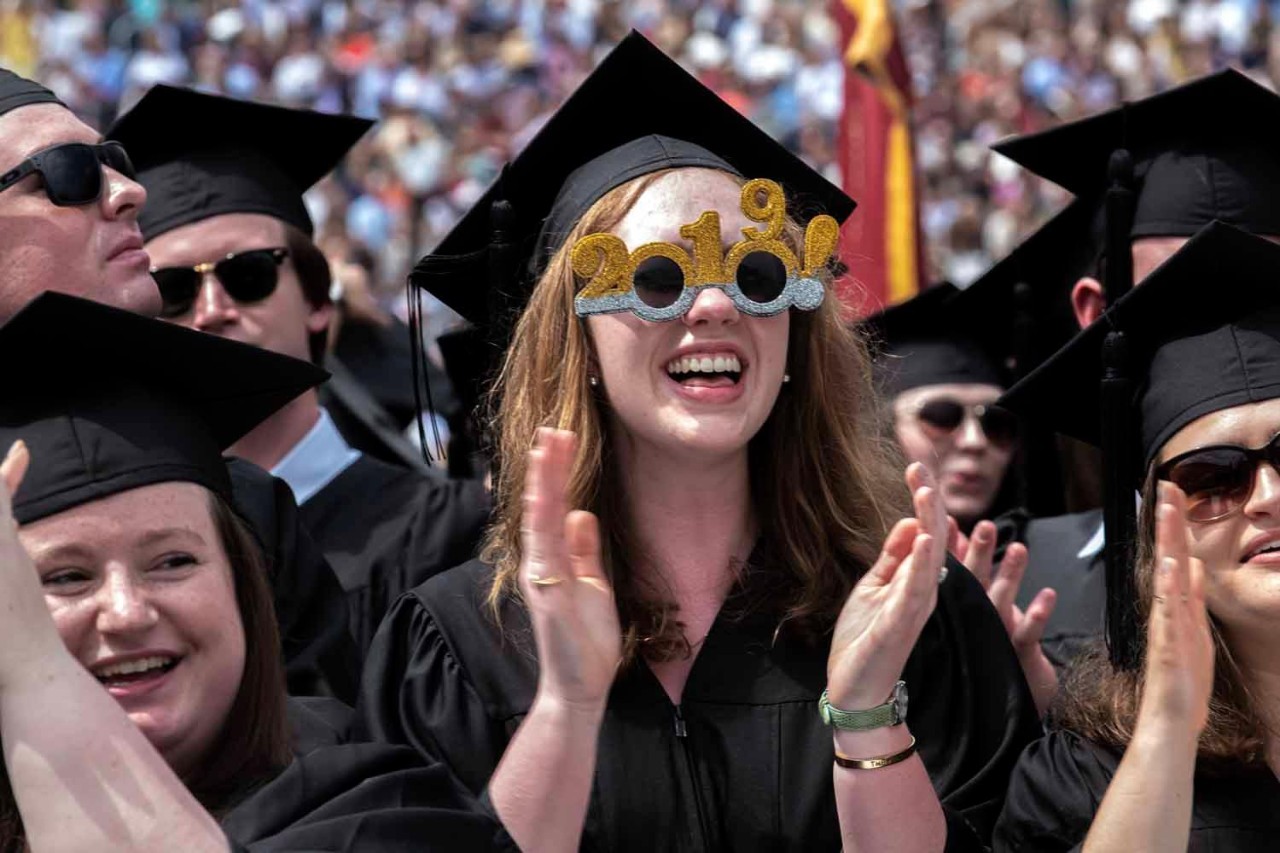 ---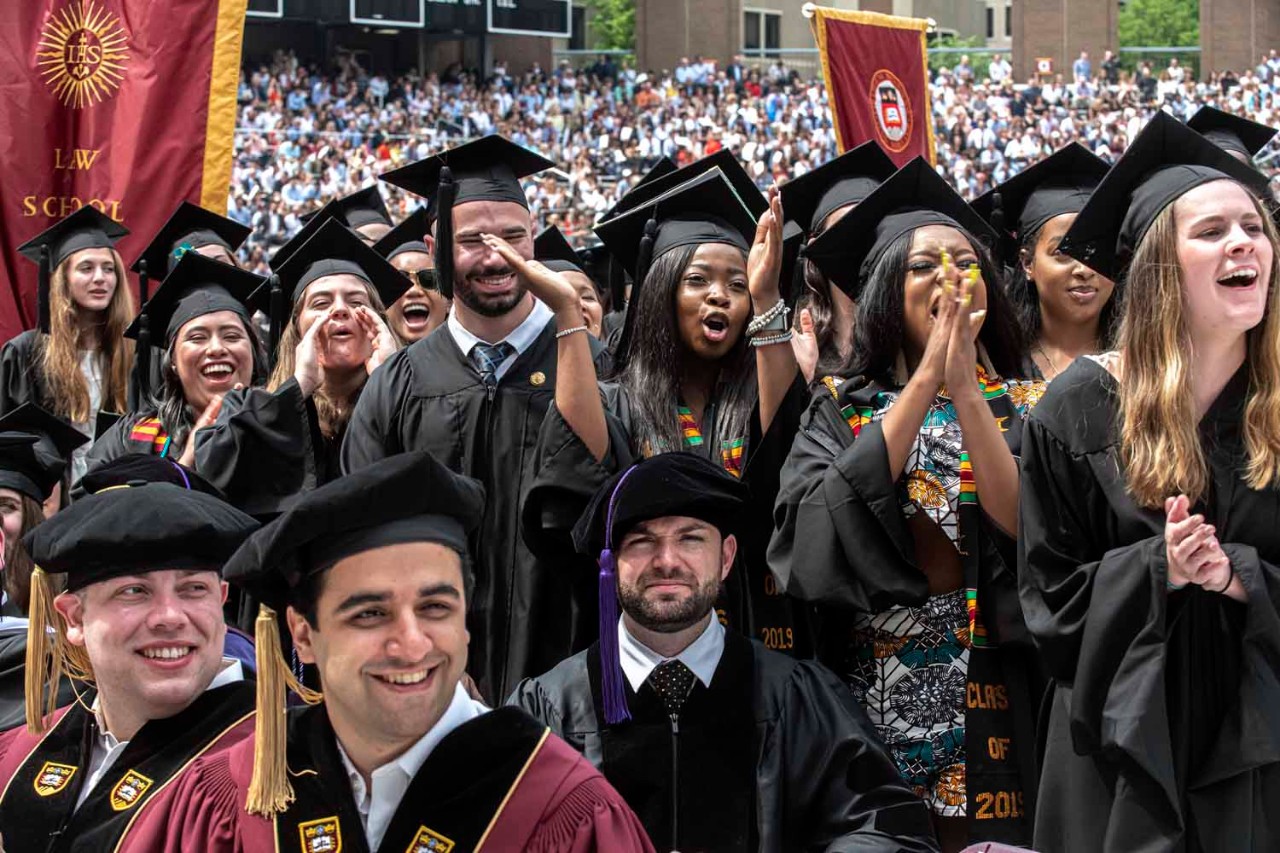 ---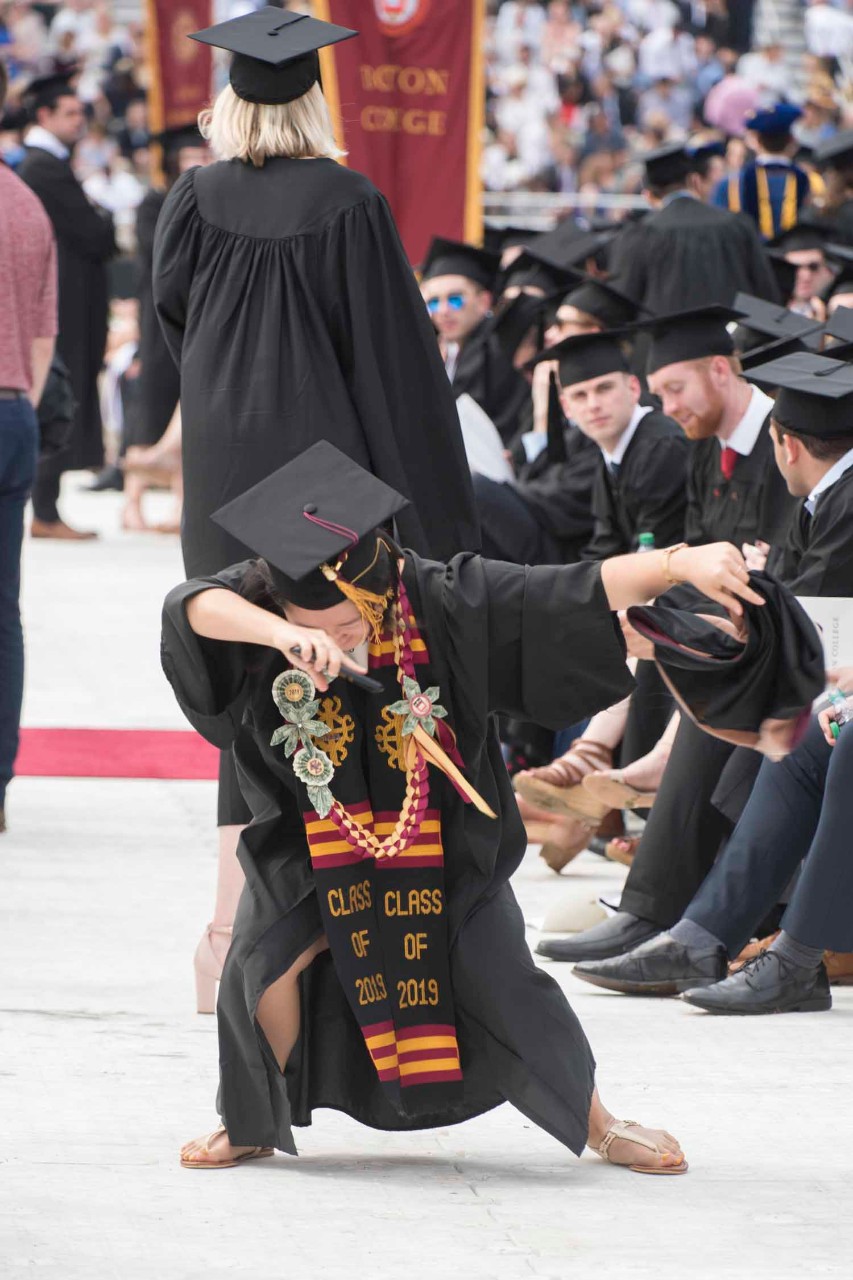 ---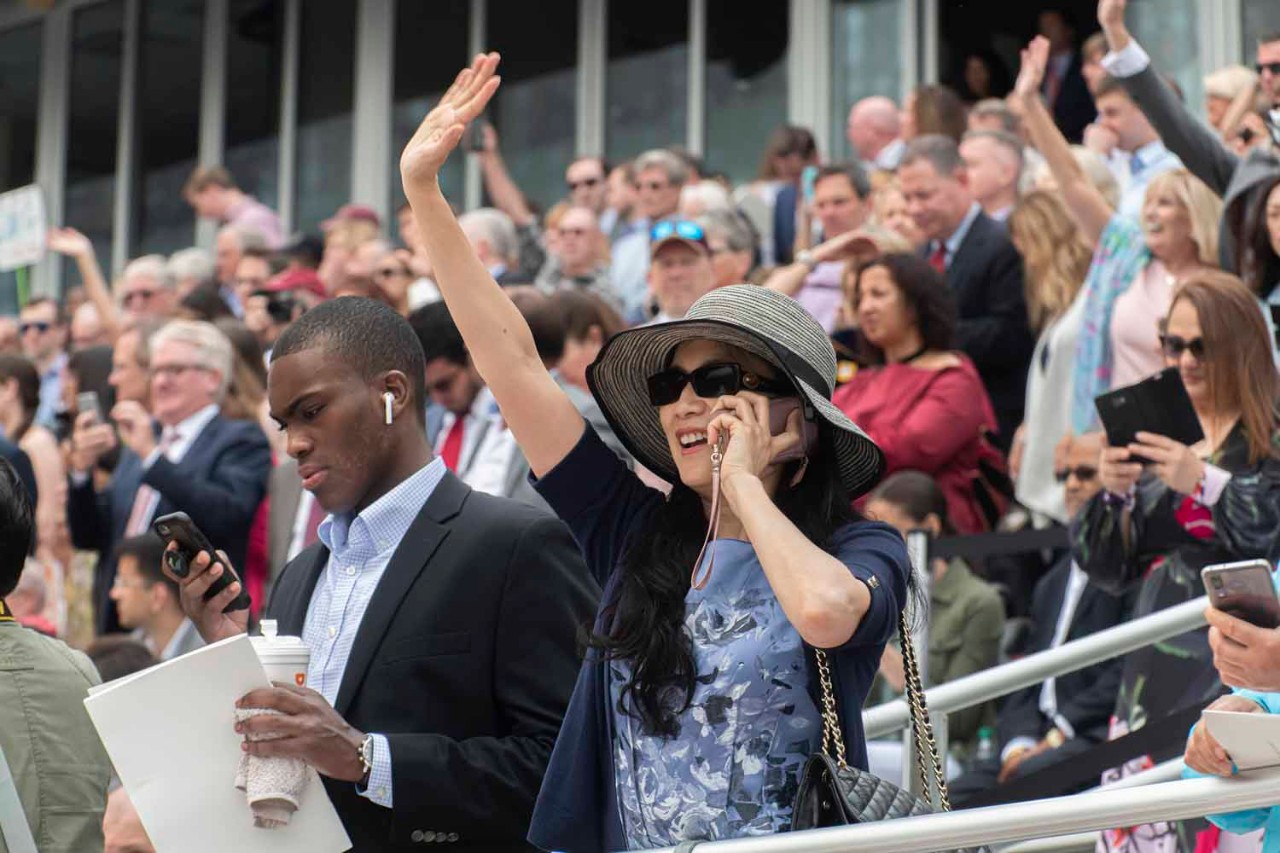 ---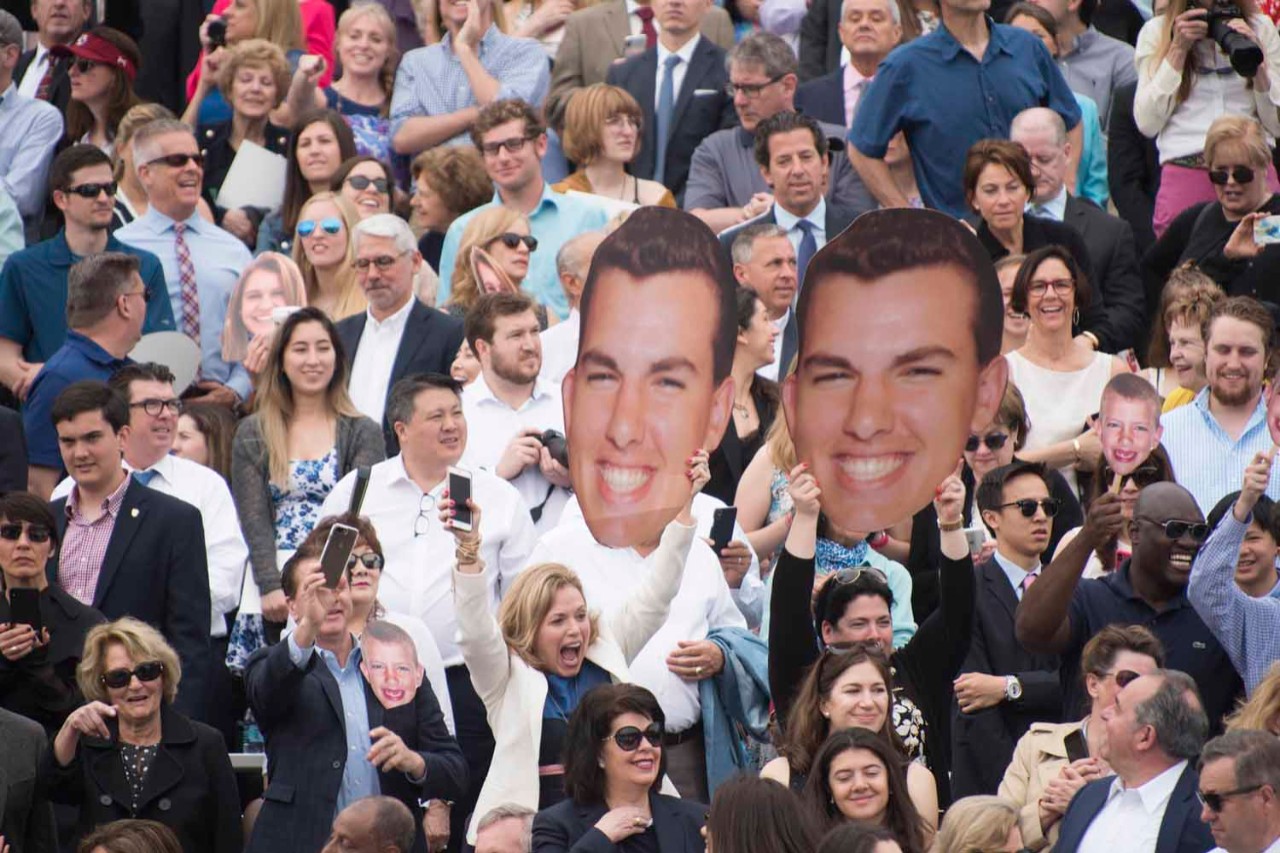 ---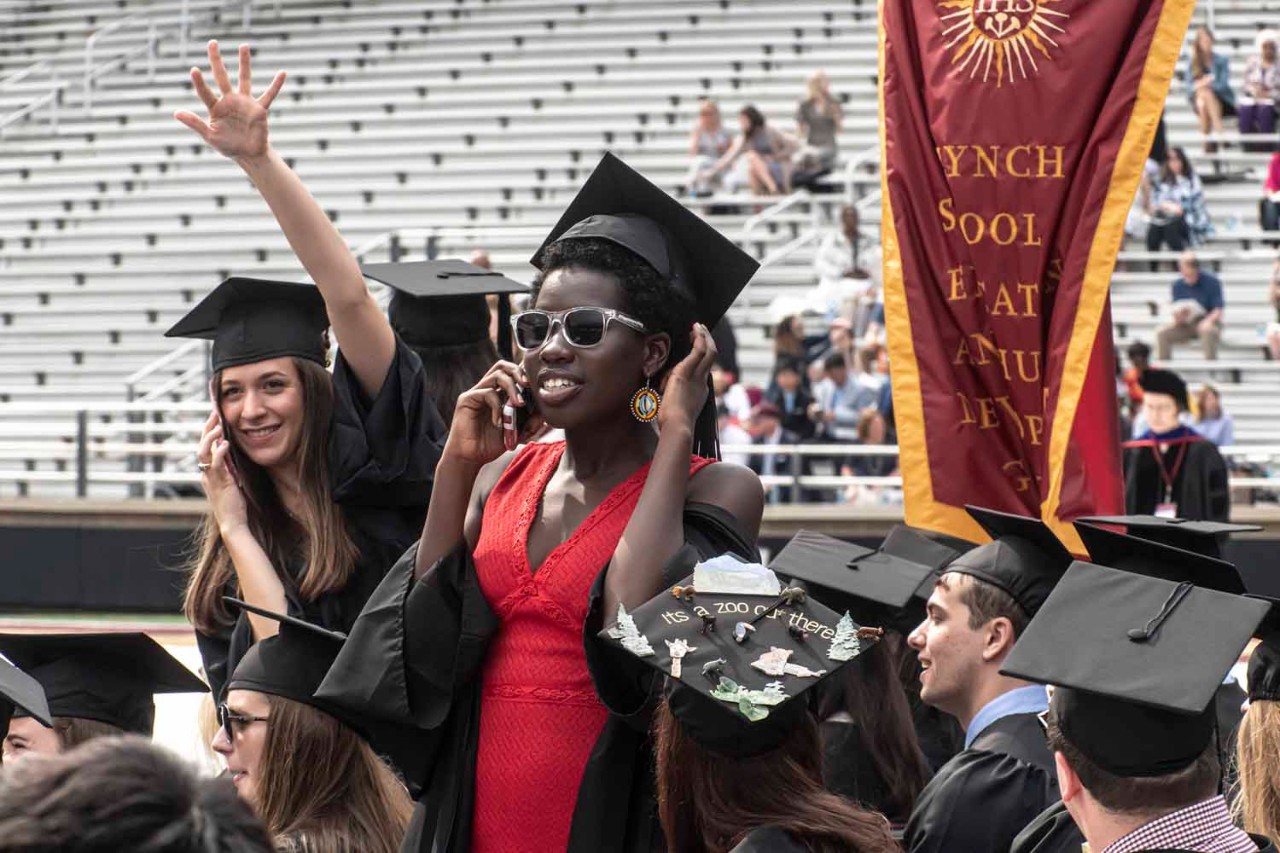 ---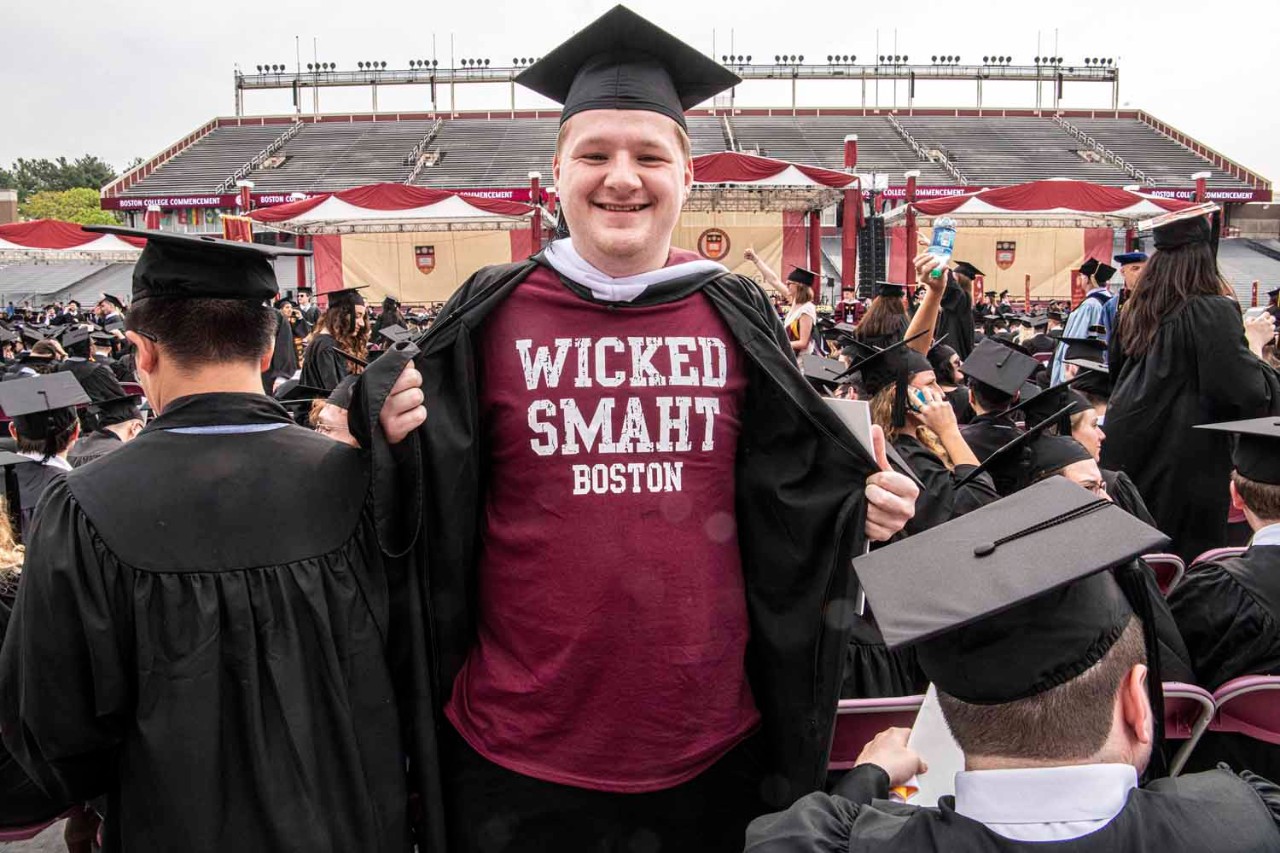 ---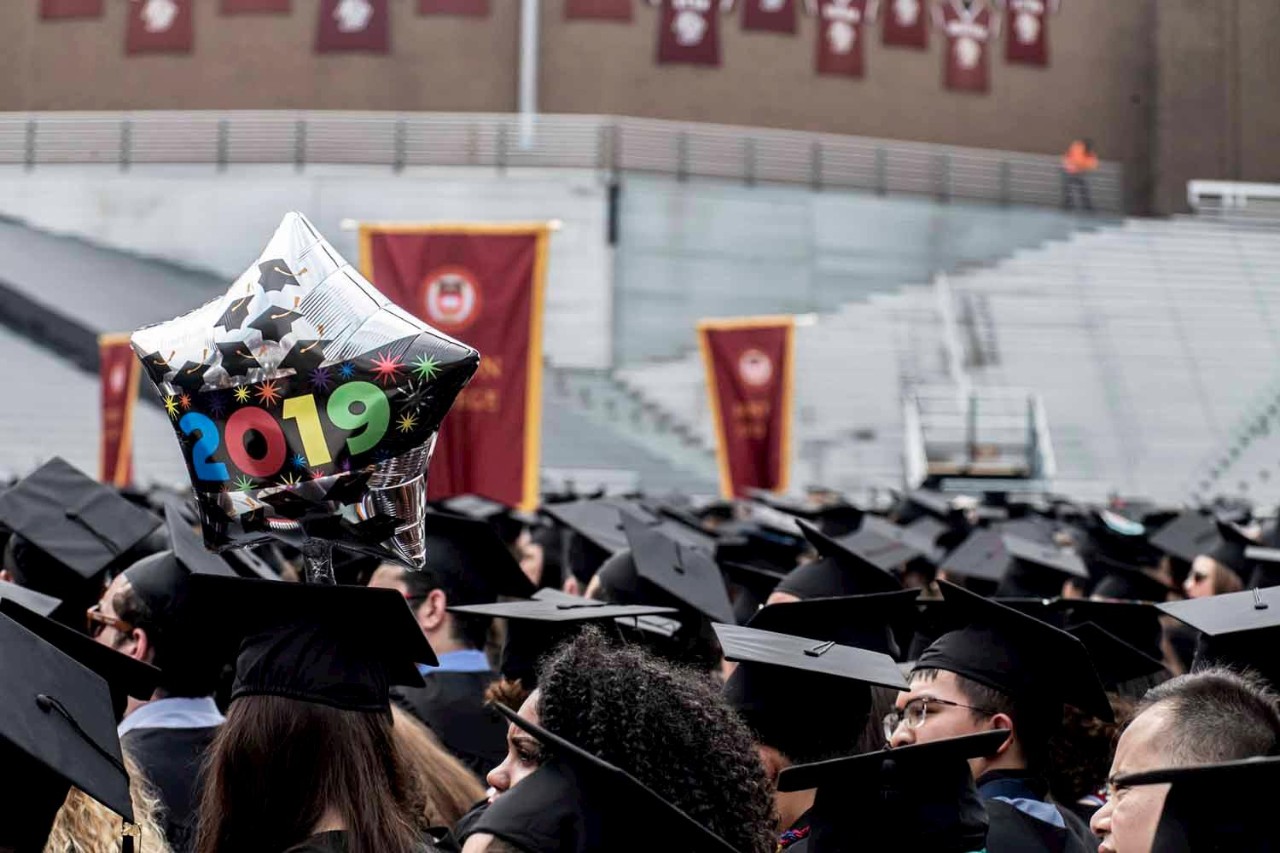 ---