Problemizing Chinese Food Conference: Public Lectures
Wednesday, Oct 9: "The World-Shaking Power of Pigs and Pork in China" - Dr. Mindi Schneider
Thursday, Oct 10: "Tonic, Power and Culinary Knowledge in East Asia" - Dr. Chunghao Pio Kuo
The World-Shaking Power of Pigs and Pork in China
Mindi Schneider
Wednesday, October 9
7 pm Talk
Lyons Dining Hall
This lecture traces the rise of pork in China's reform era (post-1978) as a political economic project premised on both 'global' and 'local' forces and relations. It provides an overview cultural histories and meanings around pigs, pork, and peasants; the role of the state and corporations in the reform era pork industry; and some of the key social and environmental implications of the pork boom.
Dr. Mindi Schneider is Assistant Professor in the Sociology of Development and Change at Wageningen University in the Netherlands. Her research focuses on the social and ecological transformations that accompany the industrialization of agro-food systems, with special attention to pigs and pork in China. She collaborates on "Feeding China: The Project on China's Food Histories, Geographies, and Ecologies" and the "Commodity Frontiers Initiative".
Public Lecture Sponsored by the Institute for Liberal Arts, Boston College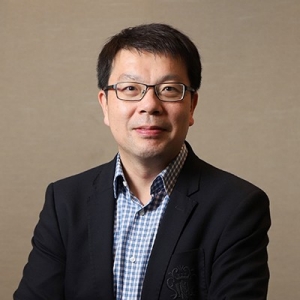 Tonic, Power and Culinary Knowledge in East Asia
(China, Japan and Taiwan)
Chunghao Pio Kuo
Thursday, October 10
10:30 am Talk
McGuinn Hall 121
This lecture stresses four sorts of specific aquatic foodstuffs (Shad, Pufferfish, Soft-Shelled Turtle, and Milkfish) in East Asia to understand their culinary significance. The significance of Shad is closely associated with Shad tributary system and the gastronomic enjoyment in early Modern China. The examination of pufferfish in modern Japan brings students to realize the close culinary connection between traditional China and modern Japan. The discussion of soft-shelled turtle investigates four main factors—TCM principles, Taiwan's evolving turtle-breeding system, colonial Japan's aquatic policy, and the Team Ma phenomenon—shaped the significance of turtles in modern Taiwan. The discussion of milkfish explores the culinary relationship between Taiwan and the Dutch.
Dr. Chunghao Pio Kuo is an Assistant Professor at Taipei Medical University. He is a historian of modern East Asian history, specializing in food history, medical history, and animal history.
Guest Lecture Sponsored by the Institute for Liberal Arts, Boston College