Law Day
Law Day is the Alumni Association's premier springtime event, attracting several hundred alumni and friends each year for an evening of camaraderie and celebration.  Several outstanding alumni and members of the legal community are honored for their courage and commitment to the ideals of BC Law School.
Law Day
2019
Wednesday, May 1, 2019
The Ritz-Carlton, Boston
10 Avery Street
Boston, MA
Law Day Hotel Information:
The Ritz-Carlton
10 Avery Street
Boston, MA
Deluxe Room $595
Call (800) 542-8680 and reference the Boston College "Law Day" Event
Reserve by Monday, April 1st
Hyatt Regency
1 Ave de Lafayette
Boston, MA 
Become a Law Day Sponsor: Print and mail the PDF or contact Lauren McCauslin at lauren.mccauslin@bc.edu. 
2019 Sponsors: 
Platinum

Gold

Class of 1975
Silver
Mintz, Levin, Cohn, Ferris, Glovsky & Popeo, PC
Ropes & Gray
Bronze
Goulston & Storrs, PC
Proskauer 
Seyfarth Shaw LLP
Maroon
Beck Reed Riden
Conn Kavanaugh
Hemenway & Barnes
IHRDC
Jones Day
Liberty Mutual Insurance
Locke Lord LLP
McGrath & Kane
Morgan Brown & Joy
Morgan Lewis
Nutter
Quinn Emanuel Urquhart & Sullivan LLP
Witmer, Karp, Warner & Ryan LLP
Patron
Anonymous '75
Adler Pollock & Sheehan
Ed Hanley '86
Deborah Lodge '76
Joseph Maher '75
John McHale '75
David Weinstein '75
Law Day celebrates the importance of the law in our society while recognizing the accomplishments of our distinguished alumni.  

2019 Law Day Honorees
St. Thomas More Award
Recognizes a member of the legal community who represents, in his/her professional and private life, the ideals of St. Thomas More.  
Hon. Ellen Huvelle '75
Senior U.S. District Judge , U.S. District Court for the District of Columbia 
J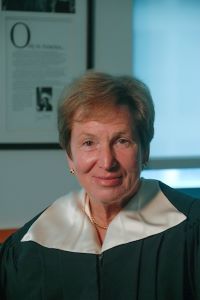 udge Ellen Segal Huvelle was appointed to the United States District Court for the District of Columbia in 1999. Since joining the Court, she has been appointed by the chief justice of the United States to serve on the Judicial Resources Committee from 2002 to 2009, the Judicial Conference Committee on Criminal Law from 2011 to 2017, and the Multidistrict Litigation Panel, starting in December 2013 for a seven-year term. Before her appointment to the federal bench, she was an associate judge of the Superior Court of the District of Columbia. Prior to 1990, she was a civil and criminal litigator with the law firm of Williams & Connolly, where she became the first woman partner in 1984. She received her J.D. from Boston College Law School, graduating magna cum laude. Following law school, Judge Huvelle served as law clerk to Chief Justice Edward F. Hennessey of the Massachusetts Supreme Judicial Court.
In 2017, Judge Huvelle was awarded the American Inns of Court Professionalism Award for the D.C. Circuit. She has taught trial practice at Harvard Law School and at the University of Virginia School of Law, and she gave a week-long seminar in November 2010 at the Peking University School of Transnational Law in Shenzhen, China, on prosecuting public corruption cases in the United States. She also served on the faculty of the CEELI Institute for training Tunisian judges in November 2012 and participated in State Department-sponsored US-China Legal Experts Dialogues, in the United States in 2011 and in Beijing in 2012, and in U.S.-China Human Rights Dialogues, in the United States in 2003 and in Beijing in 2004. She is a member of the American Law Institute and the Edward Bennett Williams Inn of Court.
---

William J. Kenealy, S.J. Alumnus/Alumna of the Year Award 
Recognizes a member of our alumni community who has given of themselves to benefit the Law School, its students, and its alumni.
Hon. Michael Capuano '77
Former Member of the U.S. House of Representatives (10 terms)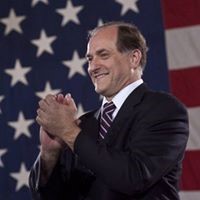 Michael Everett Capuano currently practices law at Foley & Lardner and is a fellow at Boston University Initiative on Cities. He served for 20 years in Congress, representing Massachusetts, and nine years prior to that as mayor of Somerville, Massachusetts.
Capuano came to BC Law from Dartmouth College and Somerville High School. While in law school, he did a work-study program at the Massachusetts State House and, upon graduation, he started working as the legal counsel to the Legislature's Joint Committee on Taxation. While there he worked on matters such as Proposition 2½, various constitutional amendments, and all manner of state and local tax proposals.
While working at the State House, Capuano served as a part-time ward alderman in Somerville and ran for mayor. After seven years at the State House, he left to join a small law firm focusing on tax law and governmental affairs. During the next six years, he practiced law, got elected as an alderman-at-large, and ran successfully for Mayor.
During nine years as mayor, Capuano led the effort to revitalize Somerville–actually it was a fight every day. When he took office, Somerville was known as a rough-and-tumble city spiraling downward for the last several decades. By the time he was elected to Congress, the city had become a desirable place to live and work.
In Congress, Capuano served mainly on the Financial Services Committee and on the Transportation and Infrastructure Committee, becoming a senior member on both. He also served on the Ethics, House Administration, Science, and Budget Committees.  
When Democrats took back a majority in the House in 2006, Capuano was appointed to head the transition by then Speaker-elect, Nancy Pelosi. He was also appointed to chair the special task force on ethics enforcement, which resulted in the establishment of the Office of Congressional Ethics, and what the Washington Post called "a significant improvement over the current process." In March 2008, his resolution establishing an Office of Congressional Ethics passed, involving nonmembers of the House in ethics matters for the first time in history.
As a member of the Transportation Committee, Capuano successfully protected the state's share of federal transportation dollars. That was no small task as a member of the minority party after the Big Dig debacle. In 2012, his measure establishing a nationwide tunnel safety inspection program became law. In 2015, the Federal Transit Administration made its nearly $1 billion federal funding commitment to the Green Line Extension official with the signing of a Full Funding Grant Agreement (FFGA).
Moved by the story of a young man forced out of school and into hiding after telling authorities of a crime he had witnessed, Capuano filed the Young Witness Assistance Act to create a grant program at the Department of Justice for locally developed juvenile witness assistance initiatives. Capuano also succeeded in passing a law to require Medicare coverage for vision rehabilitation services. These services help restore safety and independence to seniors who suffer from vision loss.
Capuano cofounded and co-chaired the Congressional Caucus on Sudan and South Sudan. He emerged as a leading Congressional voice, traveling to the region, securing $50 million for peacekeepers, and advocating for a strong response to the humanitarian crises there. He worked with his colleagues to end the violence and suffering, pushing for an arms embargo and working to avert famine with adequate humanitarian relief.
---

Hon. David S. Nelson Public Interest Law Award
Recognizes a member of our alumni community who has made significant contributions to the public sector or in public interest law.  
Jennifer Smith '98
Executive Director, International Legal Foundation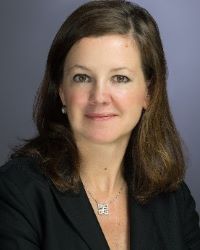 Jennifer Smith is the executive director of the International Legal Foundation (ILF), the leading global advocate for the right to legal aid for those accused of a crime. An international expert in the field of legal aid and an experienced criminal defense lawyer, Ms. Smith has worked on legal aid reform in a number of countries in Asia, the Middle East and Africa and is regularly called upon as an expert by the United Nations, governments and organizations around the world.
At the ILF, Ms. Smith has spearheaded efforts to strengthen international support for the right to quality legal representation for poor persons accused of crimes. She played a key role in drafting the United Nations Principles and Guidelines on Access to Legal Aid in Criminal Justice Systems, the first international instrument on legal aid, which was adopted by the UN General Assembly in December 2012. She was also the driving force behind the biennial International Conference on Access to Legal Aid in Criminal Justice Systems, the inaugural event of which was held in South Africa in 2014.
Before joining the ILF, Ms. Smith lived in China for 5-years where she ran the China Defender Program of International Bridges to Justice. Prior to that, Ms. Smith served as a public defender in New York for the Legal Aid Society and in Massachusetts for the Committee for Public Counsel Services (CPCS), where she represented hundreds of indigent clients in felony and misdemeanor cases at all stages of the criminal process. She also founded the immigration impact unit at CPCS, an office responsible for assisting defense lawyers to advise noncitizen clients of the immigration consequences of their criminal cases. During her first summer at BC Law School, Ms. Smith received a grant from the BC Law Holocaust and Human Rights Project to work in Cambodia with the first new corps of lawyers after the fall of the Khmer Rouge. She then took a one-year leave of absence from law school to participate in groundbreaking research on the treatment of children in conflict with the law in Cambodia.
Ms. Smith is a graduate of Boston College Law School, where as a student she worked in the Juvenile Rights Advocacy Program and the Immigration Clinic.  She was the winner of the Gurwitz Award at graduation from BCLS.  
---
Daniel G. Holland Lifetime Achievement Award
Recognizes a member of the alumni community who has, over the course of their lifetime, made significant contributions to the Law School and/or the community.
Hon. Denis P. Cohen '76
Judge of the Court of Common Pleas, Philadelphia, PA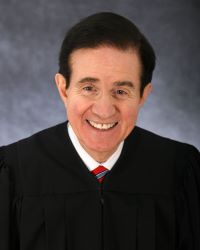 Judge Denis Cohen was appointed to the Philadelphia Court of Common Pleas (the top level trial court in Pennsylvania) by Governor Thomas Ridge in 2000, elected in 2001, and retained for a 10-year term in 2011. Judge Cohen currently presides in the trial division, civil, and has previously served in the criminal and family courts. Beginning in 2016, Judge Cohen has been a Team Leader for the Major Jury civil cases in Philadelphia, where he is responsible for overseeing all cases filed in 2016 and before. Since 2016, Judge Cohen has been the co-chair of the First Judicial District's Civil Conversations Program (a judicial education program) and previously was the co-chair of the First Judicial District's Criminal Conversations Program from 2006 to 2015. Judge Cohen has been the Board of Judges Parliamentarian since 2017. Additionally, he was elected to the Pennsylvania Conference of State Trial Judges Executive Committee, serving from 2006 to 2009.  Before his judicial service, Judge Cohen was a Philadelphia assistant district attorney from 1976 to 2000.
Judge Cohen has hired 20 BC Law graduates as judicial law clerks. In 2012, he eliminated the administrative position on his three-person staff in order to simultaneously employ two law clerks. His current law clerks, Anna Sanders and Matt DiFerdinando, both graduated from BC Law in 2018. Judge Cohen flies to Boston virtually every year to interview BC's 3Ls for law clerk positions.
Judge Cohen was elected president of the Boston College Law School Alumni Association in 2010, the first elected president from outside the Boston, New York area in the history of the school. Judge Cohen's other Alumni Association activities include: Alumni Board, 2013-2017 (Marketing Chair); Immediate Past President, 2011; Board of Overseers, 2009-2010; President-Elect, 2008-2009; Nominating Committee, 2009; Dean's Alumni Relations Task Force, 2006-2007; Judge Cohen's Alumni Council responsibilities included: President-Elect, 2007-2008; Vice President, 2003-2006 and Philadelphia Liaison/Representative, 2003-2006.
In 1996, Judge Cohen was a founding member of the Philadelphia Area Chapter of the BC Law Alumni Association. Subsequently, he served as president of the chapter, (1998-2003) and vice president (1996-1998). As vice president, he helped create the chapter's Father Drinan Award with the Alumni Council's support. The award was designed to honor Father Drinan and to put BC Law on the map in Philadelphia. In April 2006, Judge Cohen was a course presenter for the Tips for Appellate Advocacy seminar by the Boston College Law Alumni Southern California Chapter. Dean John Garvey presented Judge Cohen with a BC Law Alumni Association 75th Anniversary Medal in 2005.
Judge Cohen has been very active for the last 31 years with the Philadelphia Bar Association. His leadership roles have included: Board of Governors (elected to a three-year term), co-chair of the Professional Responsibility Committee for 18 years spanning three decades; Judicial Selection Commission; and Criminal Justice Section Chair.
Other charitable activities have included: vice president, Main Line Reform Temple; Board of Managers, Central High School Alumni Association; President, Overbrook Farms Club (neighborhood civil association); Board of Trustees, Jewish Federation of Greater Philadelphia; and Vice-President, Jewish Community Relations Council.
Judge Cohen graduated cum laude from the University of Pennsylvania with a joint degree in Urban Studies and Political Science, and is a proud member of the BC Law Class of 1976.
---
Recent Graduate Award
Recognizes the outstanding achievements of a graduate from the past 5–10 years.
Esther Adetunji '11
Supervising Attorney, Bread for the City, Washington, D.C.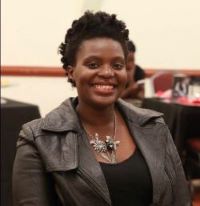 Esther Adetunji holds a bachelor's degree in English and Psychology, magna cum laude, from St. Mary's College of Maryland, and a J.D. from Boston College Law School. Since 2012, Esther has worked as a housing attorney at Bread for the City, a nonprofit organization that seeks to empower low-income Washington D.C. residents determine the future of their own communities. During her time at Bread for the City, she has been promoted several times and is currently a supervising attorney. As a housing attorney Esther represents and advocates for the rights of D.C. tenants at risk of eviction and homelessness. Her work focuses on ensuring her clients have safe, decent, habitable, and affordable housing.
Esther's journey into the public interest world began decades ago upon realizing how political and social power can severely impact vulnerable groups and individuals. While attending Boston College Law School, she was afforded a life-changing opportunity as one of ten students selected to participant in BC Law's first ever Human Rights Externship. Through this externship Esther spent the last semester of her 3L year in Pretoria, South Africa where she served as a legal intern in a nonprofit organization advising and advocating for the rights of refugees and asylum seekers. In her spare time, Esther serves on the steering committee of the D.C. Bar's Litigation Community, and is the Head of the Department for the Young Adult and Youth Ministry in her church.
---
*Boston College makes no claims, promises, or guarantees about the absolute accuracy, completeness, or adequacy of the contents of this website and expressly disclaims liability for errors and omissions in the contents of this website.