Design Thinking:
From Creative Problem-Solving to Innovative Solutions - Online Certificate
Are you a creative or inventive person? Or would you like to be?
Would you like to harness your creativity to solve problems for your company or for society?
Would you like to add design-driven thinking processes to your leadership capabilities?
Boston College Continuing Education's certificate courses in Design Thinking: From Creative Problem-Solving to Innovative Solutions - Online Certificate aim to introduce participants to design-driven tools and processes to help them imagine, innovate, and solve challenging problems. Beginning with courses that introduce the foundational culture of general human-centered problem solving and social innovation, the intent of this program is to subsequently offer additional courses aligned with specialized disciplines.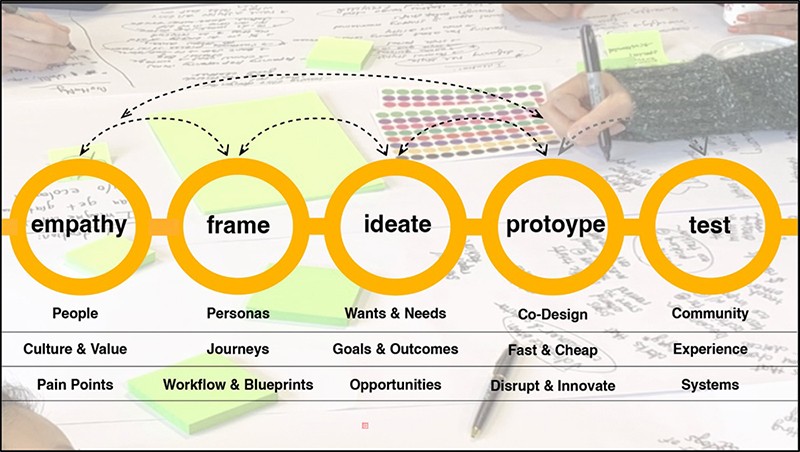 What is Design Thinking?
Design thinking is a structured, process-driven group activity to creatively tackle and solve problems. This collaborative approach can be adopted by anyone, for any industry or situation, to help understand complex challenges and develop innovative solutions using design driven processes. Through a human-centered, inclusive approach, coupled with design and systems thinking methodologies, the Design Thinking: From Creative Problem-Solving to Innovative Solutions - Online Certificate teaching will be strengthened by a global viewpoint and ethical underpinnings. Participants will learn processes and develop skills to solve challenges for various scenarios - at their organizations, in their personal lives, and for the common good.
 Target Audience: Business Professionals, Startup Companies, HR Professionals, Healthcare Professionals, DEI Professionals, Learning and Training Managers, Educators, and anyone interested in design-driven processes to solve problems.
Register for both courses and save $99.00!

Foundations of Design Thinking
Online via Zoom • Saturdays, October 15 and October 22, 2022 from 9 am to 1 pm ET each day
Total Instruction Hours: 8
Instructor: Chōkdee Rutirasiri
Course Fee: $299
Registration Deadline:  
October 12, 2022 at midnight ET.

Course Description:
Foundations of Design Thinking is an introductory structured group process that builds on user inclusion and empathy models to creatively develop solutions to problems that are human-centered. It is a design driven process that can be adopted by anyone.
In this foundational course we will introduce the mindset, process, and methods at the core of design thinking. You will hear inspiring case studies, learn from cutting-edge practitioners, and work on a project to internalize these concepts.
Participants may attend on their own or with a group. The instructor will have office hours throughout the week for participants' questions.

Learning Objectives:
Participants will demonstrate an understanding of the relevance and benefits of applying the design thinking mindset and its key principles to a variety of situations.
Participants will identify examples of design thinking in action, and gain a beginning level vocabulary.
Participants will work in a cross-disciplinary team to propose solutions to a simple social impact problem, using the design process.
Participants will create a solution to a social problem and present it to the group in physical/digital form and with storyboards.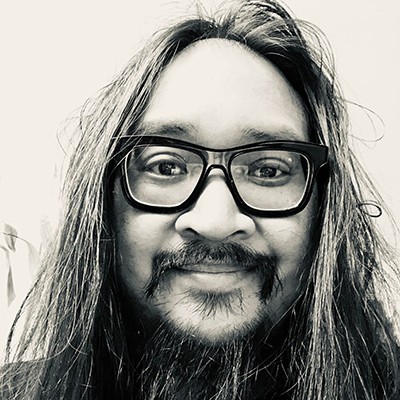 Chōkdee Rutirasiri

Chōkdee Rutirasiri is a designer, technologist, and educator. He utilizes a human-centered approach to designing systems and solutions that are inclusive, equitable, holistic, and sustainable. He has designed solutions for K-12, higher education, health and human services, healthcare, population health, human resources, arts and museums, financial services, manufacturing, government, technology, startups, and nonprofits. Currently, Chōkdee is VP of Experience Strategy & Research at Mad*Pow, an adjunct professor at Boston College, and an affiliate of Columbia University School of Social Work's Safelab.

Program Testimonials 
"I learned a lot and I felt that this course exposed me to new and interesting things to consider using in my personal and professional life."
"I very much appreciated the instructor's approach. He was personable, approachable, and made the experience fun."
"Great. Interactive. Informative. Insightful."
 
---
General Admission Fees are as follows:
Foundations of Design Thinking: $299.00

Applying Design Thinking: $349.00
Entire Program Fee (Both Courses): $549.00

Certificate Information:
To receive a certificate, participants must successfully complete all sessions in a given course.

General Information:
You must be at least 18 years old to participate in the Design Thinking: From Creative Problem-Solving to Innovative Solutions - Online Certificate program. All sales are final; we are not able to offer refunds. Registrations may not be transferred to another person or to another course, workshop, or program.
Online registration is required to participate in these sessions. Tuition is to be paid by debit or credit card. Registrations will be processed upon receipt of payment. Payment is due in full in order to enroll.