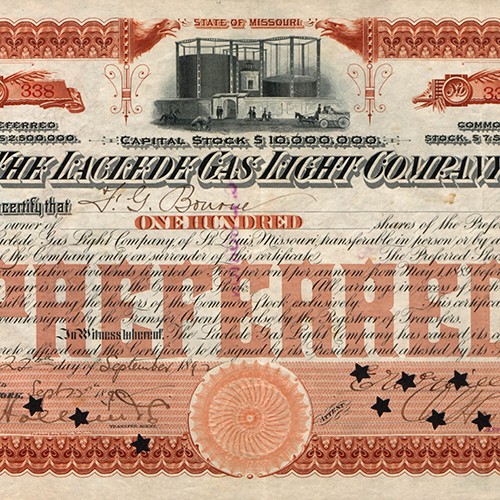 The latest exhibit now on display in the BC Law Library's Daniel R. Coquillette Rare Book Room features some favorites from the Robert E. Brooker Collection of American Legal and Land Use Documents.
In close collaboration with the digital projects team in the BC O'Neill Library, the law library has recently completed a long-running digitization project for this collection, which includes deeds, indentures, litigation documents, and financial records that shed light on life in early New England. The exhibit includes topics such as the overseers of the poor, indentures of servitude and apprenticeship, women and the right of dower, the (in)visbility of race and color, military service, and the rise of Wall Street.
Robert E. Brooker III donated the collection to BC Law in 2004. He began collecting as a child with the encouragement of his grandmother, a rare book and manuscript dealer. Now in New York, Mr. Brooker has long-time ties to Boston. He was formerly an Overseer of BC Law, and received his BA and MBA from Harvard.
For more info on the exhibit, please visit the exhibit webpage. It includes some select images, as well as an electronic version of the catalog.
The Daniel R. Coquillette Rare Book Room, located in the Boston College Law Library, houses the Library's collection of old and rare law books and manuscripts. Represented in the collection are the books that working English and American lawyers in the sixteenth through nineteenth centuries likely would have owned in their personal libraries. Other highlights include books and manuscripts pertaining to the history of American legal education through the nineteenth century and a collection featuring works by and about St. Thomas More.
The Rare Book Room is named in honor of Daniel R. Coquillette, Dean of the Boston College Law School from 1985 to 1993 and currently J. Donald Monan, S.J. University Professor. Dedicated in January 1996 in conjunction with the opening of the new Law Library, the Rare Book Room is an attractive study and exhibit space. Members of the BC Law community are invited to use the Rare Book Room as a quiet study space during its regular hours. Researchers who wish to study materials in the collection, and visitors who would like a tour of the room and its exhibits, are strongly encouraged to make arrangements in advance.