New Directions in Ecclesiology
New Directions in Ecclesiology: The Contributions of Richard Gaillardetz

September 23-24, 2022 |  In-person | Registration Required
Boston College strongly encourages conference participants to receive the COVID-19 vaccination before attending events on campus.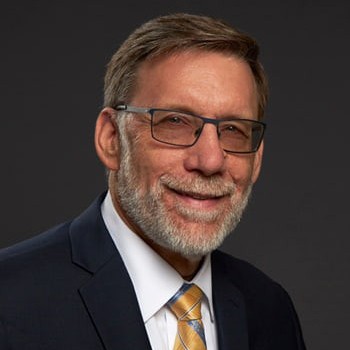 About the Conference
The author of nine books, editor of six others, and author of over a hundred articles, Prof Gaillardetz has been one of the most important voices of his generation in the development of ecclesiology, the interpretation and reception of Vatican II, and questions of authority in the church. His 1997 Teaching with Authority: A Theology of the Magisterium of the Church, is a standard text in its field and has remained in print for a quarter century. Others of his books have remained in print, or gone into second and revised editions, or been translated into other languages, and continue to define the parameters of their questions. The contributors to his edited volumes on Vatican II and ecclesiological topics include many of the most influential theologians actively writing in English in the field of ecclesiology today. He has also been a sought-after lecturer.
Questions about the nature of religious authority and especially the authority of Catholic institutions are at the heart of Prof Gaillardetz's work. Our Saturday event will feature two keynote addresses and three panel papers by senior and emerging scholars in the field of ecclesiology. They will examine Prof. Gaillardetz's contributions to these questions, and their relevance to the growing edges of the field of ecclesiology.
On the preceding evening, Friday, September 23, Prof. Gaillardetz will deliver a public lecture: "Loving and Reforming a Holy yet Broken Church."
These events will occur in person in Gasson Hall, 100, on the Chestnut Hill campus of Boston College. They are free and open to the public, but registration for Saturday is required.
Dr. Richard R. Gaillardetz
Joseph Professor of Catholic Systematic Theology
Dr. Richard R. Gaillardetz is the Joseph Professor of Catholic Systematic Theology at Boston College and was the chair of the BC Theology Department for six years. Dr. Gaillardetz previously taught at the University of Toledo from 2001 to 2011 as the Thomas and Margaret Murray and James J. Bacik Professor of Catholic Studies at the University of Toledo and at the University of St. Thomas Graduate School of Theology in Houston from 1991 to 2001. He received a B.A. in Humanities from the University of Texas, an M.A. in Biblical Theology from St. Mary's University in San Antonio, and both an M.A. and Ph.D. from the University of Notre Dame in Systematic Theology. He has published numerous articles and has authored or edited thirteen books. For a complete list of his publications, navigate through the various categories of publications.
Dr. Gaillardetz was president of the Catholic Theological Society of America  (CTSA) in 2013-14, the largest professional association of Catholic theologians in the world with over 1400 members.  He has received numerous awards from both the Catholic Press Association and the Association of Catholic publishers and is a past recipient of the Sophia Award (2000), offered annually by the faculty of the Washington Theological Union in Washington D.C. in recognition of a theologian's contributions to the life of the church. Dr. Gaillardetz is a popular speaker at theological and pastoral conferences (click on events for his current speaking commitments). He is married to Diana Gaillardetz and they are the parents of four young men: David, Andrew, Brian and Gregory.
---
Schedule

Friday, September 23, 2022 | Gasson Hall, room 100 | Registration

7:30-9:00 pm

Public Lecture, Prof. Richard Gaillardetz, "Loving and Reforming a Holy yet Broken Church"

View livestream via Zoom
Saturday, September 24, 2022 | Gasson 100 | Registration

View livestream via Zoom

10:00am

Gathering

10:15am

Welcome and Introductions (Morrissey College Dean Gregory Kalscheur, SJ; Theology Department Chair Prof. Andrea Vicini, SJ)


10:45am

First Keynote (Prof. Dennis Doyle, University of Dayton)


11:30am

Discussion | Q & A


12:00pm

Lunch (provided)


12:45pm

Panel (Prof. Elyse Raby, Santa Clara University; Prof. Edward Hahnenberg, John Carroll University; Prof. Jaisy Joseph, Villanova University)


2:00pm

Discussion | Q & A


2:30pm

Break | Refreshments

2:45pm

Second Keynote, "A Missionary and Global Church in the Theology of Richard R. Gaillardetz" (Prof. Susan Wood, Regis College | University of Toronto) 


3:30pm

Discussion | Q & A

4:00pm

Concluding Reflections and Remarks

4:30-6:00pm

Reception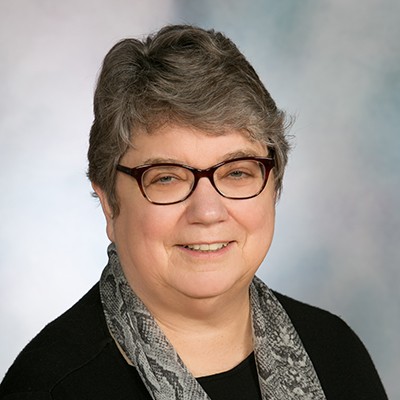 Susan K. Wood
Professor of Systematic Theology

Susan K. Wood, SCL is professor of systematic theology at Regis College, Toronto where she was Academic Dean 2019-2022.  She was President of the Catholic Theological Society of America 2014-2015 and received the John Courtney Murray Award from the CTSA in 2021. Prof. Wood serves on the U.S. Lutheran-Roman Catholic Dialogue (1994-present), the North American Roman Catholic-Orthodox Theological Consultation (2005-present), the International Lutheran-Catholic Dialogue (2008-2019), and the conversation between the Baptist World Alliance and the Roman Catholic Church (2006-2010, 2017-2022). She serves on the editorial advisory board of the journal Ecclesiology.  
Her publications include Spiritual Exegesis and the Church in the Theology of Henri de Lubac (Eerdmans, 1998), Sacramental Orders (Liturgical Press, 2000),  and One Baptism: Ecumenical Dimensions of the Doctrine of Baptism (Liturgical Press, 2009), and co-authored with Timothy J. Wingert, A Shared Spiritual Journey: Lutherans and Catholics Traveling toward Unity (Paulist Press, 2016). She is the editor of Ordering the Baptismal Priesthood (The Liturgical Press, 2003) and co-editor with Alberto Garcia of Critical Issues in Ecclesiology (Eerdmans, 2011).

---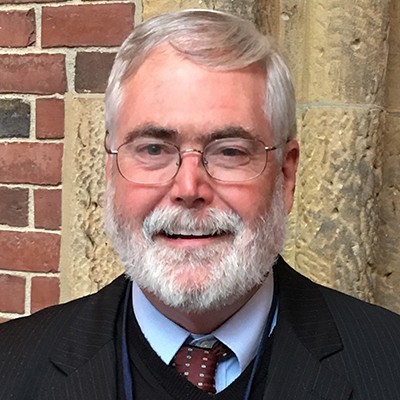 Dennis Doyle
Professor, Emeritus
College of Arts and Sciences: Religious Studies

Dennis M. Doyle is professor emeritus of religious studies at the University of Dayton, where he taught for thirty-eight years and continues to be active. He has authored many articles and several books in the area of Ecclesiology, the most recent of which is The Catholic Church in a Changing World (Anselm 2019). He is also the lead editor of Ecumenical Perspectives Five Hundred Years after Luther's Reformation (Palgrave Macmillan 2021) He worked along with Rick Gaillardetz on a U.S. Methodist-Roman Catholic Dialogue for five years (2000-2005). He is currently a co-chair of the Ecclesiological Investigations Unit at the American Academy of Religion. He spent the summer as a guest professor at Ludwig Maximilian University in Munich. 

---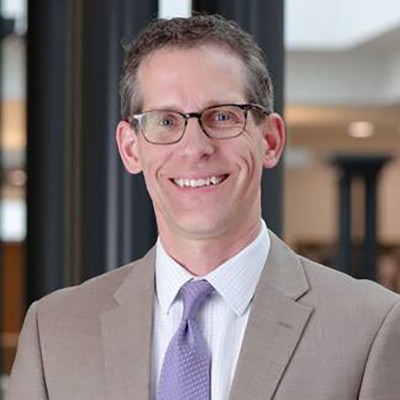 Edward Hahnenberg, PhD
Breen Chair in Catholic Theology and Chair of the Department of Theology & Religious Studies

Edward P. Hahnenberg, Ph.D. is the Breen Chair in Catholic Theology and Chair of the Department of Theology & Religious Studies. Dr. Hahnenberg's research explores 20th-century Catholic theology, with particular attention to developments in the understanding of church and ministry, the Second Vatican Council, theology of vocation and discernment, and lay ecclesial ministry. A popular speaker, he is a past delegate to the U.S. Lutheran-Catholic Dialogue and former theological consultant to the U.S. Bishops' Subcommittee on Lay Ministry in its preparation of the document Co-Workers in the Vineyard of the Lord.
Dr. Hahnenberg is the author or co-editor of seven books—including Theodore Hesburgh: Bridge Builder (Liturgical Press, 2020) and Theology for Ministry: An Introduction for Lay Ministers (Liturgical Press, 2014)—and numerous articles in academic and pastoral journals. In 2019 he received the Called and Gifted Award from the Association of Graduate Programs in the Ministry in recognition of his contributions to the church's ministerial life.

---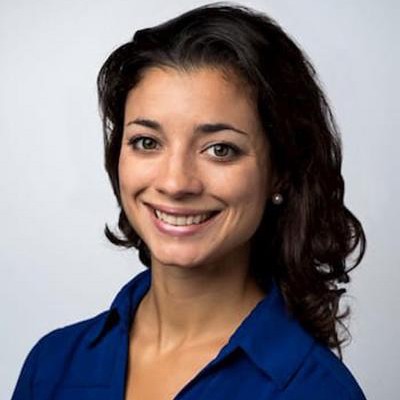 Elyse Raby
Assistant Professor of Religious Studies, Santa Clara University

Elyse Raby is a Catholic systematic theologian. Her research is in the areas of ecclesiology and theological anthropology. Her first book, a revision of her dissertation, will analyze the metaphor of the church as a body in nineteenth and twentieth-century Catholic theology and, in particular, how different understandings of embodiment shape our understandings of the church, its ministry, and its relationship to the world. Her secondary research interests are in feminist theology and issues of gender and sexuality. As a teacher, she invites her students to encounter the sacramental worldview of Catholicism, to explore Christianity's relevance for contemporary life, and to critically analyze the church from the perspective of its own stated ideals.
Most recently, Dr. Raby has given a conference paper on the possibility of women deacons in the Catholic Church at the American Academy of Religion and has a forthcoming article on the potential of metaphor in systematic ecclesiology. She has also published on intersex embodiment and theology of creation in Theology and Sexuality and on Marian symbols and kyriarchal ideology in Elisabeth Schüssler Fiorenza's book Congress of Wo/Men: Religion, Gender, and Kyriarchal Power. She also reaches non-academic Catholic audiences. She has written on priesthood and ministry in the popular magazine U.S. Catholic, has preached on authority in the church for the online resource Catholic Women Preach, and has written numerous times for the prayer resource Give Us This Day.
Long educated in the Jesuit tradition, Dr. Raby holds a Ph.D. from Boston College, a Masters in Theological Studies from the Boston College School of Theology and Ministry, and a Bachelors in Religious Studies from Fairfield University (CT). Prior to graduate school, she volunteered with the Catholic non-profit Rostro de Cristo in Guayaquil, Ecuador and worked at Fairfield University in the Center for Catholic Studies and Center for Faith and Public Life. Her full CV can be found at https://scu.academia.edu/ElyseRaby.

---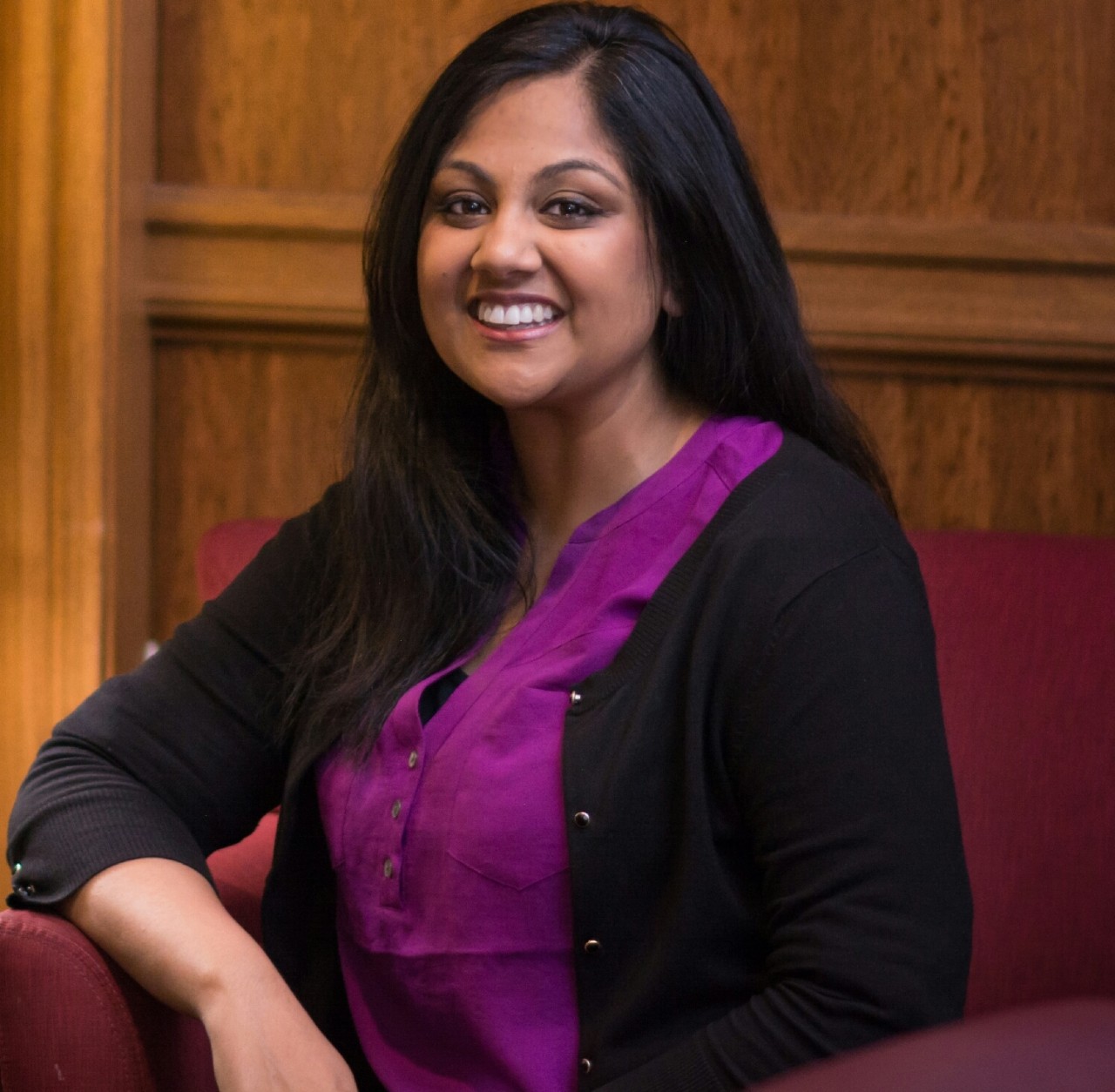 Jaisy Joseph
PhD, Theology
Assistant Professor, Theology and Religious Studies

Jaisy A. Joseph is an Assistant Professor of Ecclesiology and Theology of Ministry at Villanova University. With interests primarily in ecclesiology and theological anthropology, her main areas of research involve understandings of unity and difference in the Catholic church, how these definitions have shifted over the centuries, and how erroneous expressions have wounded the bonds of communion between different peoples. These differences are not only intercultural and ecumenical, but also involve the almost-invisible ancient Eastern Catholic churches that have been present since the first centuries in North Africa, the Middle East, South Asia, and Eastern Europe. She is also committed to understanding how globalization and migration have brought all of these differences to the United States in the past fifty years and how these diasporas influence understandings of catholicity for the church of the third millennium. Aside from the academy, she is very involved in the lay ministry of the SyroMalabar Catholic Diocese of Chicago, which spans across the United States to unite nearly forty parishes and forty missions. Her primary concern is to work with the emerging second generation of this immigrant community, particularly regarding issues of identity, domestic violence, and intergenerational healing.

---
Campus Map, Parking, and Hotel

Lodging: AC Marriott Hotel, Cleveland Circle: to book group rate, "BC Theology Department Event"  
Parking is available at the nearby Beacon Street and Commonwealth Avenue Garages.

Boston College is also accessible via public transportation (MBTA B Line - Boston College).
Boston College strongly encourages conference participants to receive the COVID-19 vaccination before attending events on campus.