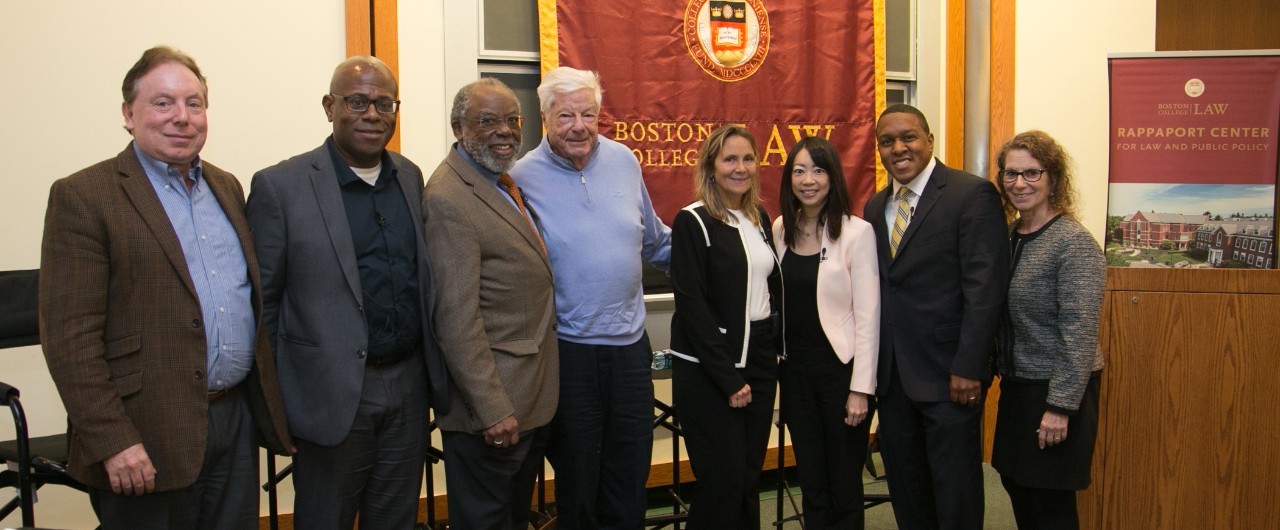 About the Center
The Rappaport Center for Law and Public Policy at Boston College Law School galvanizes the region's policy makers and thought leaders to engage in dynamic discussions on critical public policy issues through the Rappaport Distinguished Public Policy Series. The discussions include forums, conferences, and symposia to address societal issues with leaders from government, business, academia, and the nonprofit world.
To inspire future public policy leaders, the Rappaport Center also runs the Rappaport Fellows Program which provides funded summer internships for 12 exceptional law students from Boston College Law School, Boston University School of Law, Harvard University Law School, Northeastern University School of Law, Suffolk University Law School, New England Law | Boston, the University of Massachusetts School of Law, and Western New England University School of Law. These law students are offered opportunities to experience the complexities and rewards of public policy work and public service at the highest levels of state and local government. The program includes coveted summer internships, during which students work with top policy makers; mentorship by the Center's staff, civic leaders, and respected attorneys; and educational programming.
The Center also established the Jerome Lyle Rappaport Visiting Professors in Law and Public Policy to bring visiting professors, a diverse group of public sector luminaries, to spend a semester at Boston College Law School. The Visiting Professors teach a semester-long seminar on public policy, deliver a community address, and meet with students, faculty, and members of the BC and Rappaport Center communities.
In the 2019 fall term, the Center launched a new initiative introducing Senior Fellows in Residence. Senior Fellows will spend one week at Boston College Law School teaching a policy-oriented seminar, giving a public lecture, and engaging with the BC and Rappaport communities. The Senior Fellows will be practitioners and academics who are deeply involved in research or practice on timely and significant issues of law and public policy.
The Rappaport Center is led by Faculty Director Daniel Kanstroom and Executive Director Elisabeth J. Medvedow. An Advisory Board, chaired by former Massachusetts Attorney General Scott Harshbarger, helps guide its work. The Center works in collaboration with the Rappaport Institute for Greater Boston at Harvard University.
The Rappaport Center was established at Boston College Law School in 2015 with a gift from the Phyllis & Jerome Lyle Rappaport Foundation.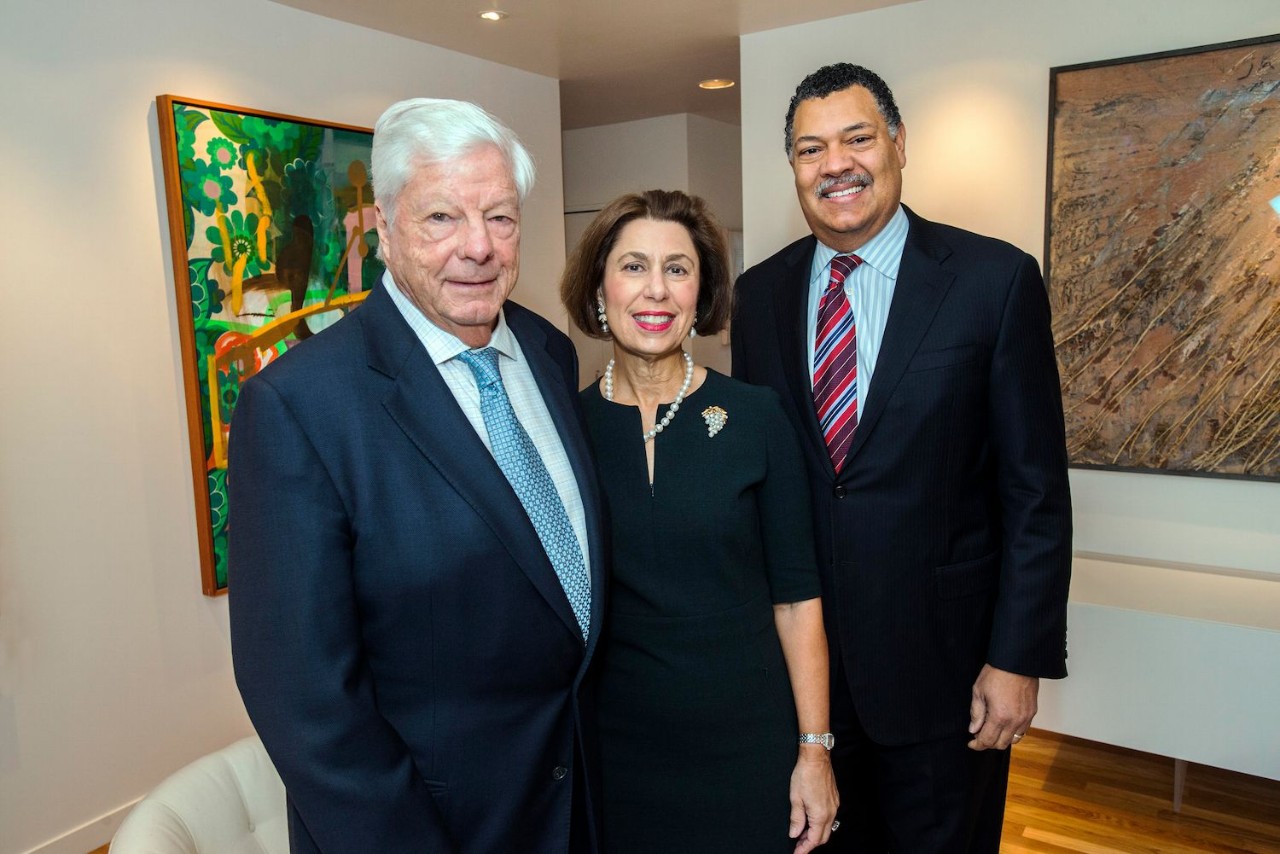 The Rappaport Fellows and the Rappaport Center for Law and Public Policy were featured in the Boston Globe, published on October 8, 2020.  For the last 20 years, the Rappaport Fellows Program has provided more than 230 gifted law students opportunities to experience government service, at the state and local level, with a focus on public policy and law.