Photos by Gary Wayne Gilbert
The new Center for Isotope Geochemistry in the Department of Earth & Environmental Sciences provides researchers with state-of-the-art lab space and technology to analyze materials for new insights into earth processes and human activity across billions of years.
The $2.5-million lab came online earlier this year and so far has hosted more than two dozen professors, graduate students and undergraduate researchers, Earth & Environmental Sciences Associate Professor and chair Ethan Baxter said at a recent open house for the facility, located in Devlin Hall.
In addition to Earth & Environmental Sciences, Baxter expects students and faculty from other disciplines – such as physics, chemistry, biology, and even history and theology – to explore how the lab's unique technology can support their work. The facility has also drawn earth science researchers from other universities.
"That open user philosophy is a really important aspect of the lab that we want people to know about," Baxter said. "It is a very, very diverse portfolio of science that we do here and we take great pride in that and the diverse group of researchers here."
The 1,350-square-feet lab complex was planned and completed by a team that included faculty and staff experts, BC's Division of Facilities' Capital Projects Management office, architect Dimella-Shaffer, engineer Thompson Consultants, and the contractor StructureTone.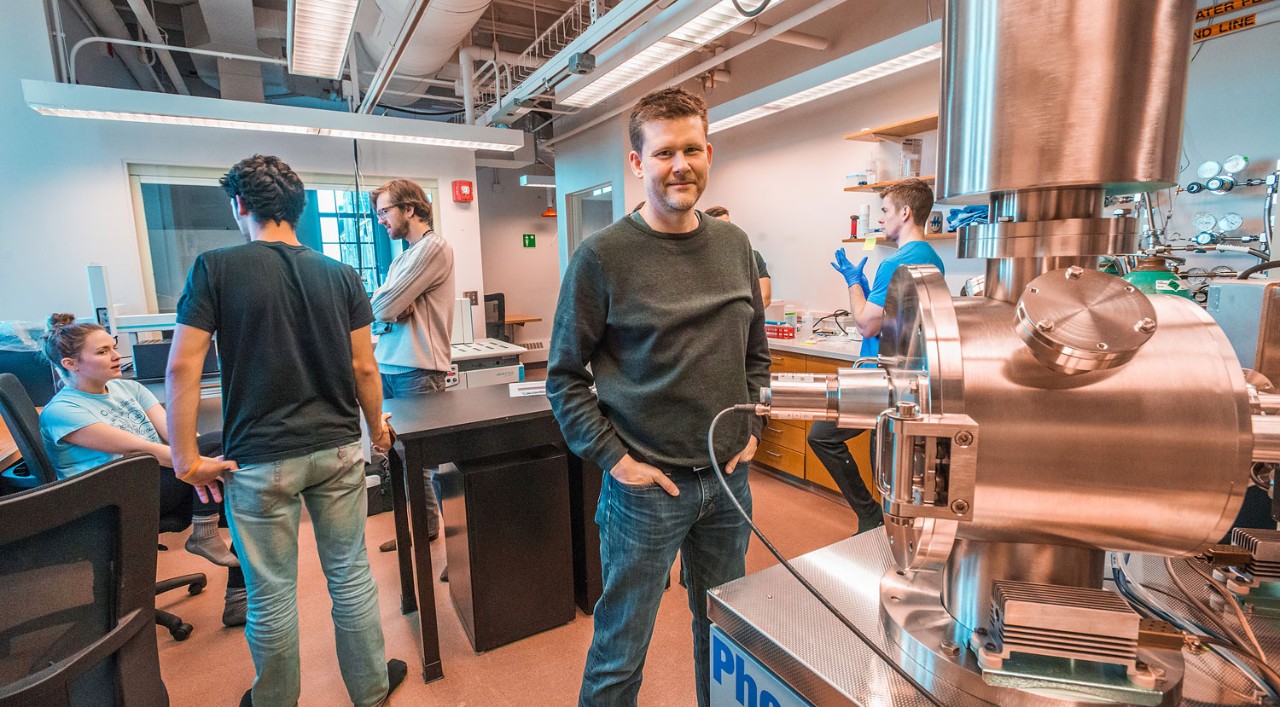 Clean labs and clean rooms are controlled environments with low levels of air-borne contaminants – measured by the number and size of particles per cubic foot of air – such as dust, microbes, aerosol particles and chemical vapors. Outdoor air contains approximately 35 million ppcf.
The new lab, constructed during the past two years in space already occupied by the earth sciences department, includes an analytical geochemistry laboratory rated "ultra clean" – or 1,000 ppcf – and within that 11, 100-ppcf-rated fume hood workspaces for sample preparation.
In the adjacent space, the Thermal Ionization Mass Spectrometry (TIMS) Facility technology takes a purified sample, employs heat to ionize its atoms and then uses an electromagnet to separate the atoms by isotopic mass and charge. The unique isotope characterizations can be used to specify earth processes and date the origins of materials contained in the samples.
Baxter said TIMS can analyze samples smaller than a nanogram with a high degree of precision. Drawing on archives of rock and sediment samples, TIMS enables researchers to look back as many as 4 billion years for new insights into subjects ranging from plate tectonics to climate change, Baxter said.
"That precise analysis translates into a precise geochronology of events and a range of other processes we study," said Baxter.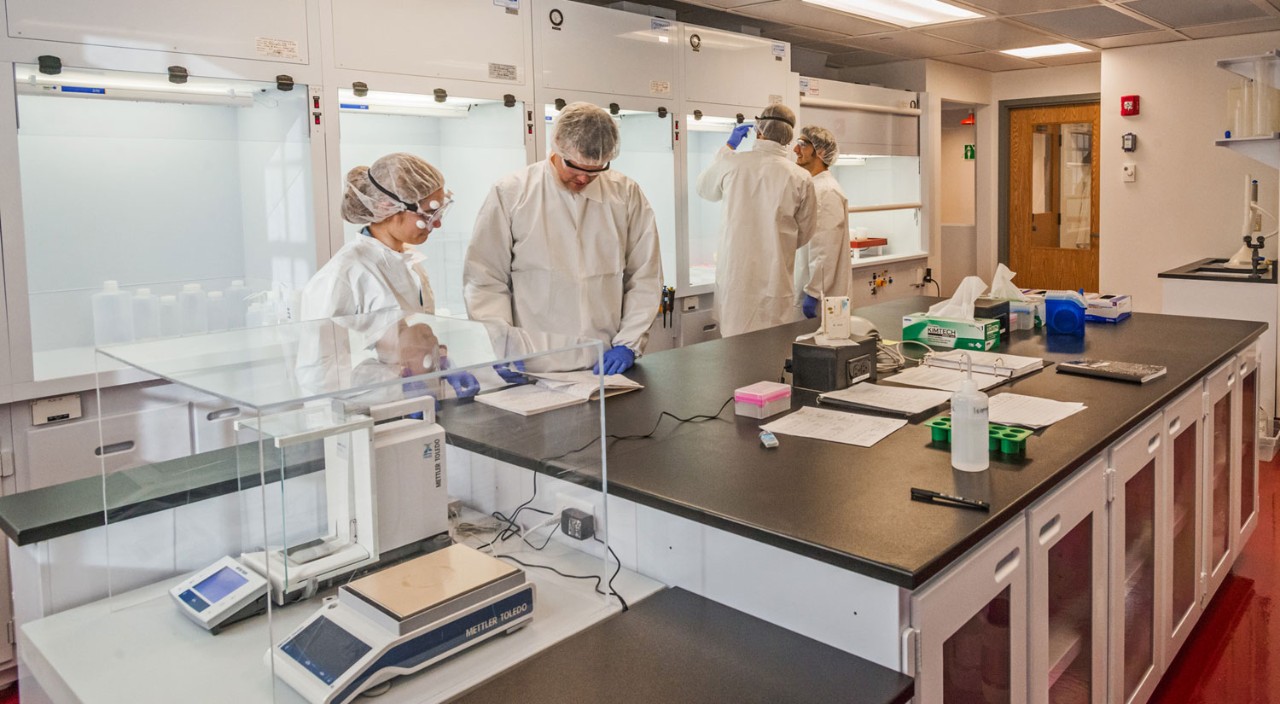 The center also includes a recently upgraded Isotope Ratio Mass Spectrometer (IRMS) used by assistant professors of Earth & Environmental Sciences Corinne Wong and Jeremy Shakun for paleoclimate research. Isotopes of oxygen and carbon extracted from earth materials and analyzed with the IRMS provide information about past climate, groundwater, and biosignatures.
The center has already helped to support grant awards of more than $1 million for Earth & Environmental Sciences faculty including Baxter, Shakun, and Wong.
The new facilities will host students from a pair of BC Core Renewal courses, including "Building a Habitable Planet—Origins and Evolutions of the Earth," which Baxter and Assistant Professor of Theology Natana deLong-Bas will teach next semester. Wong and Assistant Professor of the Practice of Philosophy David Storey are also expected to utilize the lab during their course "A Perfect Moral Storm: The Science and Ethics of Climate Change."
"These classes will be in the isotope lab talking about philosophy and talking about God, which I think is quintessential BC," said Baxter.
—Ed Hayward | University Communications