Frantz Berthaud, right, and Akosa Maduegbunam at Nativity Preparatory School.
The connections built during PULSE community service work can be so powerful that many students look back on their time in the program as changing the trajectory of their lives. And for some of those students, the relationships continue to grow long after they've left the program.
Take Frantz Berthaud '08. He met the brothers Akosa and Duby Maduegbunam in 2005 after receiving a PULSE placement at Nativity Preparatory School, a Jesuit school in Boston that educates boys from low-income families. Berthaud was assigned to tutor the Maduegbunam brothers, but the connection quickly transcended schoolwork.
The boys were still emotionally struggling with the unexpected death of their father, a preacher and Nigerian immigrant, who suffered cardiac arrest when Akosa was nine and Duby was six. "I was a lost boy looking for direction," recalled Akosa, who is now twenty-six.
As it happened, Berthaud was looking for something, too. He'd arrived at Boston College the year before, after living in both Brooklyn and Salem, Massachusetts, and immediately experienced a kind of culture shock. "I had never been around that much affluence," he said. "Being at Nativity Prep helped me to quell this imposter syndrome I was carrying around. I just fell in love. I saw a lot of myself in those young men."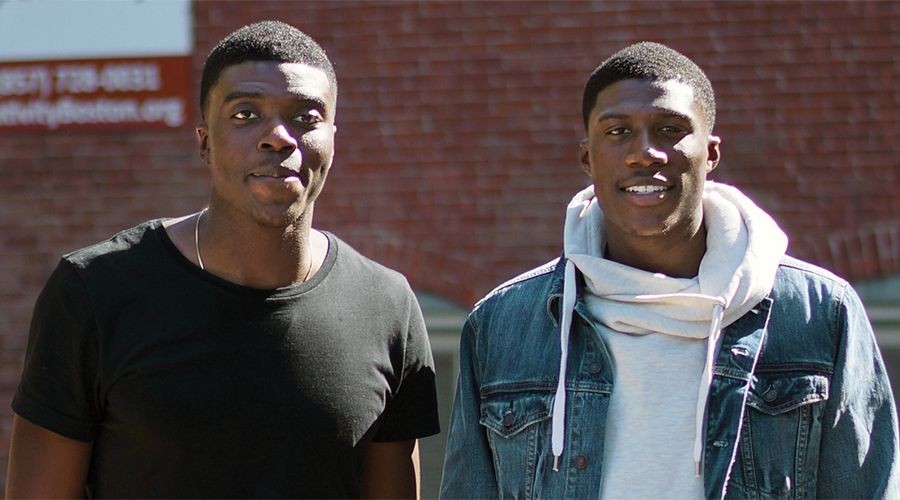 Berthaud worked to connect with the brothers, drawing on shared interests in hip-hop and basketball. The bond that developed extended well beyond Berthaud's time in PULSE. He has continued to maintain a presence in their lives, following their progress as Akosa graduated from Long Island University and Duby earned a degree from Morehouse College. The three men stay in regular touch to this day and grab breakfast whenever they find themselves in the same place. "It was more than him tutoring me or passing a math class," Duby said. "Frantz is always one phone call or a text away." Akosa, meanwhile, confirmed that Berthaud is still "The Man"—quick with a Jay-Z lyric, a piece of advice, or a goofy joke.
In the time since he first met the Maduegbunam brothers, Berthaud has graduated from BC, earned a master's degree in public health from Boston University, and—for the past eleven years—worked at the Dana-Farber Cancer Institute, where today he is the administrative director of thoracic oncology. After all these years, he still enjoys sharing pictures from the old days with Akosa and Duby. "I show them, Here you are in middle school! Seeing what they've become is amazing. I remember where they were emotionally, academically, and now I see them thriving. We formed an incredible bond. That's why we're friends today. We had a transformative experience together."