The Undergraduate Government of Boston College (UGBC) is a student government created to enrich the lives of students attending Boston College. Its purpose is to serve on behalf of students' interests and to help cultivate an engaged and caring student community. Furthermore, the student government works to actualize the rights and responsibilities of students to the greater community, while promoting growth academically, socially, and spiritually.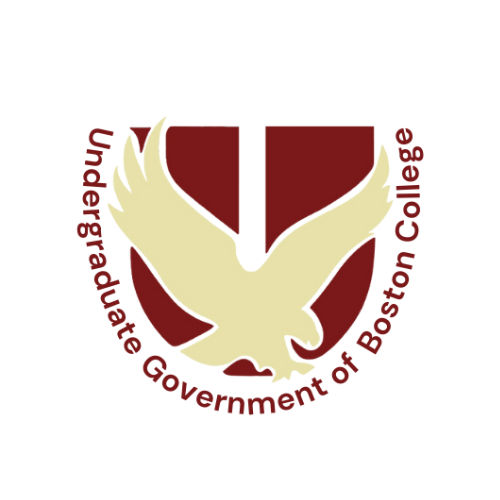 Visit the UGBC office
in Carney 106
E-mail: ugbc@bc.edu
The general student body of Boston College entrusts the Undergraduate Student Government of Boston College (UGBC) to serve as an advocate, a unified voice for students' interests and a representative body to the larger Boston College community, to lead the student body by providing social, cultural, formational and educational programs and activities that expand the scope of the educational experience— by providing the most effective use of student money and effort, by informing students of issues which are their concern and to eliminate confusion about those issues, by representing the General Student Body to the surrounding community, the Board of Trustees, the President, the Administration and any other appropriate body or organization and to give input to those bodies relating to student opinion, by encouraging student participation and input; and to be more worthy of the Motto of Boston College, "Ever to Excel".