Welcome and congratulations on joining the BC community! Here you will find information on benefits, policies, life on campus, and beyond. We hope you find this information helpful as you begin your career at Boston College.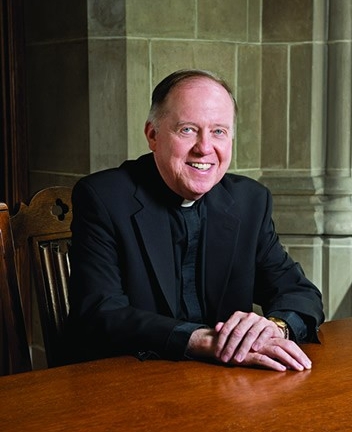 Welcome Letter from William P. Leahy, S.J., President
Dear Fellow Employee:
The strength and vitality that Boston College today enjoys is due in no small part to the many important contributions made by each of its members. The University benefits greatly from the dedication and professionalism that each of you brings to your work.
As a Jesuit institution, Boston College takes special interest in the well-being of everyone in its community. I encourage you to take advantage of the many opportunities and resources available to you for your personal growth and professional development.
I hope you will derive much satisfaction and personal fulfillment in knowing the vital contribution that you make to the success of our University.
Sincerely,
William P. Leahy, S.J.
President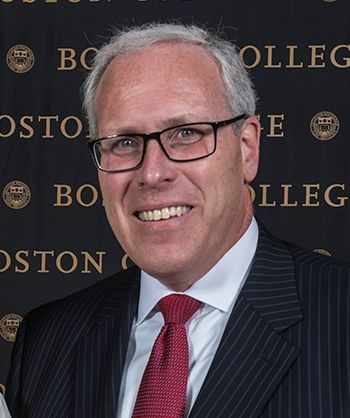 Welcome Letter from David Trainor, Vice President for Human Resources
Dear Colleague:
It is with great pleasure that I welcome you to Boston College!
As a member of our staff, you are a part of an institution that is proud of its Jesuit heritage and the accomplishments that have made it an outstanding national university.  Boston College, as an employer, is committed to providing an environment that is conducive to carrying out the University's mission.  For our valued employees, we strive to administer our policies, as well as our benefit and compensation programs, in a manner that is competitive, fair, and understandable.  
The Human Resources Department is structured to provide a full range of services, including benefits administration, recruiting and placement, classification and compensation, and employee relations.  We also focus great attention on institutional diversity, employee development, faculty/staff assistance, and child care.
On behalf of the entire Human Resources staff, I give you our very best wishes for fulfillment and success at Boston College.
Go Eagles!!!!
Best regards,
David P. Trainor
Vice President for Human Resources