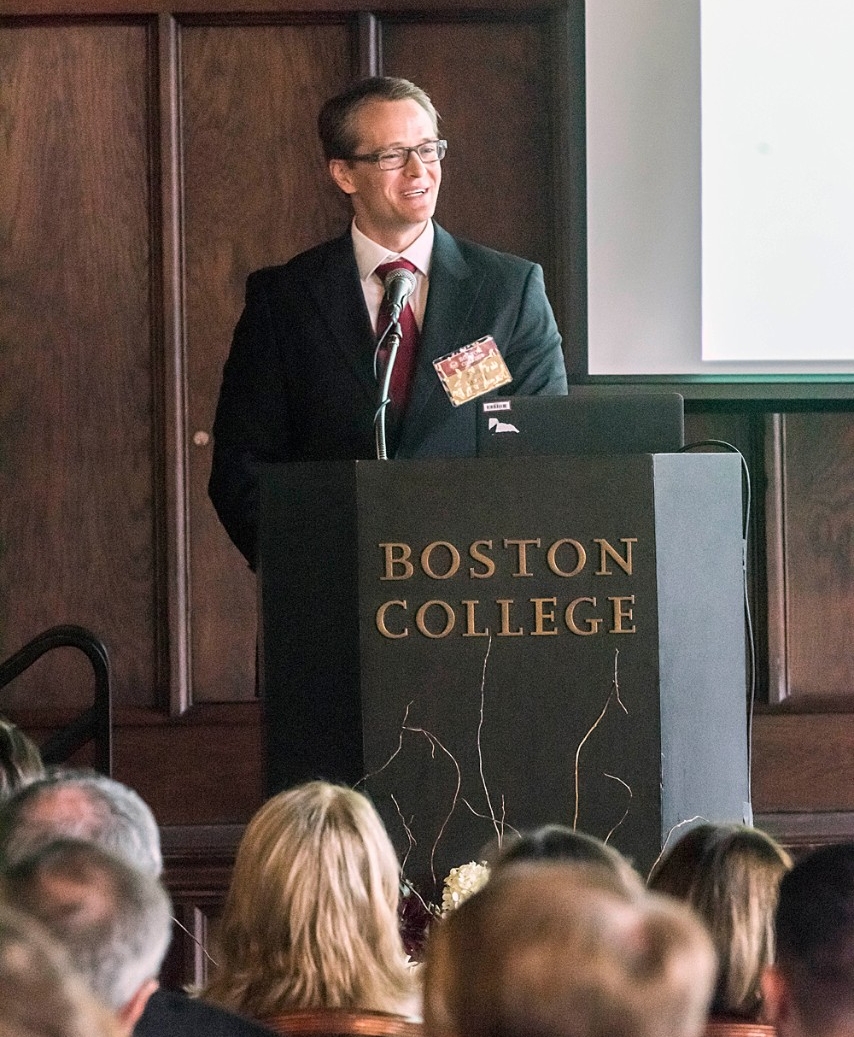 Carroll School of Management faculty member Sean Martin, whose research examines the intersection of leadership, values, and organizational culture, delivered his first lecture as the inaugural Mancini Family Sesquicentennial Assistant Professor at a campus event on September 8.

The appointment of Martin, who joined the Carroll School's Management and Organization Department in 2014, was part of a continuing Boston College initiative to support promising early-career faculty members.

The Mancini Family Sesquicentennial Assistant Professorship was established through a generous gift from 1960 alumnus Raymond T. Mancini, who earned his graduate degree from the Carroll School and is the parent of three BC alumni, in appreciation of the school's commitment to excellence in research and teaching.
At the event, Martin, whose research has appeared in Administrative Science Quarterly, Organizational Psychology Review, and Journal of Business Ethics, delivered a lecture titled 'Social Class: Understanding Its Effects in the Workplace.'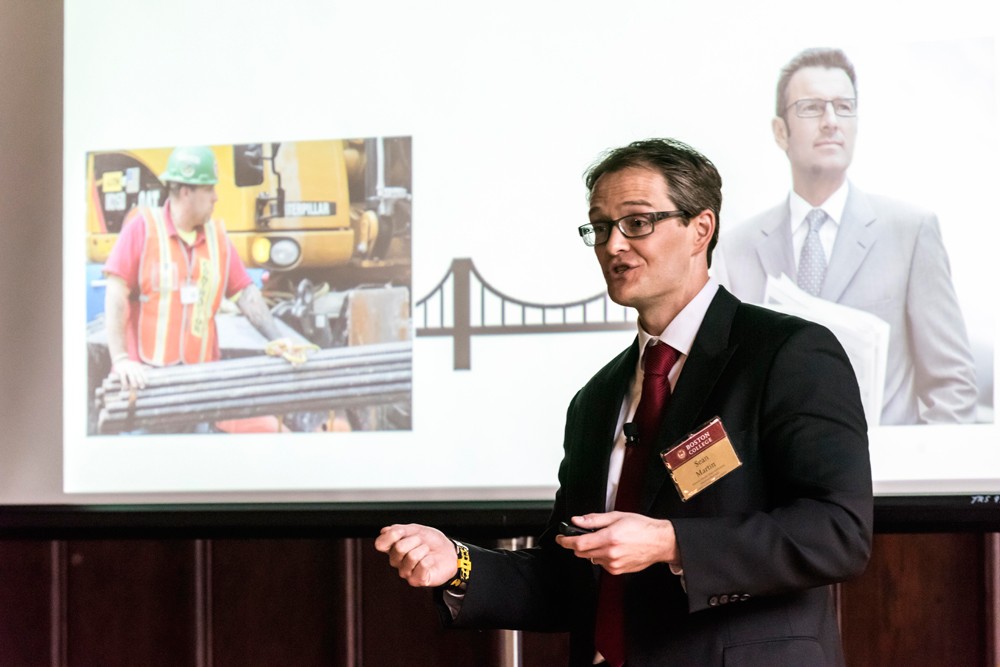 Martin has worked independently and collaboratively to develop research projects and business cases with prominent companies and organizations including McCann Worldgroup, Sesame Workshop, The Nielsen Company, Blue Cross Blue Shield and the U.S. Army. He also has worked with researchers from Cornell University, London Business School, Harvard Business School and the universities of Texas and Michigan to develop and pilot a cutting-edge leadership course on ethical decision-making.
In his studies of organizations, Martin has been particularly interested in how leaders' values and actions influence the behavior and work lives of followers—a relationship, he says, that is often built on misperceptions and faulty assumptions of leadership held by both parties.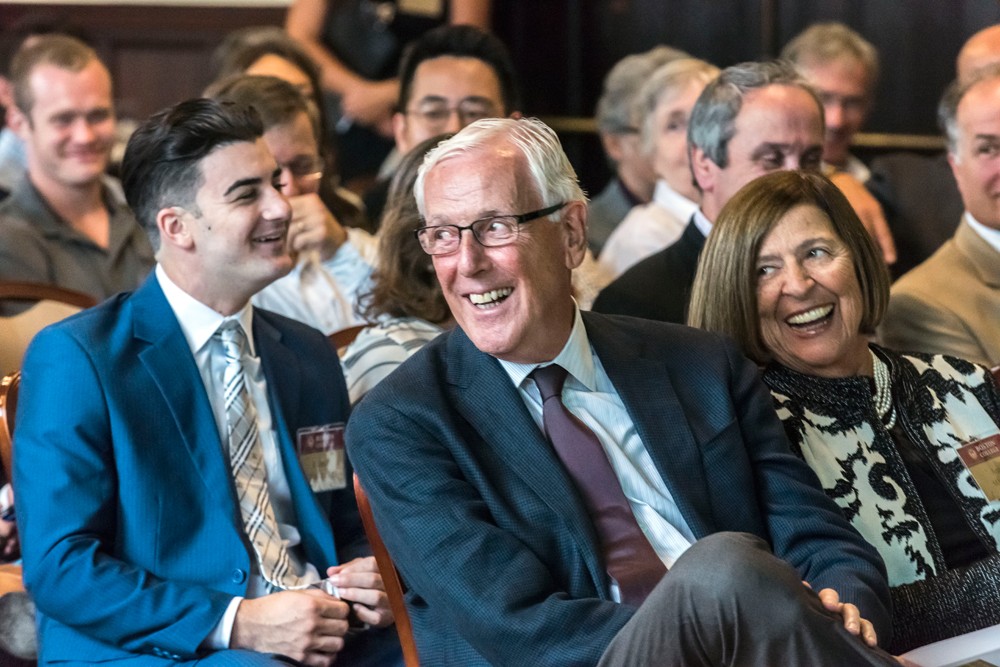 Raymond "Ray" T. '60, MBA'11 and Ann T. Mancini, P '81, '83, '84, (shown at left) and their family attended the event. Also on the speaking program were Boston College Provost and Dean of Faculties David Quigley, Carroll School Power Family Dean Andy Boynton, Deborah Mancini Morrocco '81, P '10, '14 and Raymond Thomas Mancini III '19.
Learn more about Sean Martin's research and the Mancini Family Sesquicentennial Professorship here.
—University Communications / Photos by Lee Pellegrini