Despite growing up in poverty in East Baltimore, Afaa Michael Weaver went on to forge a life as an acclaimed literary artist. The award-winning poet, playwright and scholar has earned numerous accolades during his career. 

Weaver will share his talents with the Boston College community when he appears on campus in April for two events during National Poetry Month: as a guest of the Lowell Humanities Series on April 6 (7 p.m., Devlin 101), and as keynote speaker at the Greater Boston Intercollegiate Undergraduate Poetry Festival on April 19 (7:30 p.m., Murray Function Room, Yawkey Athletic Center), where he will present "Headphones and Speakerphones, Ideas of Voice in Contemporary Poetry."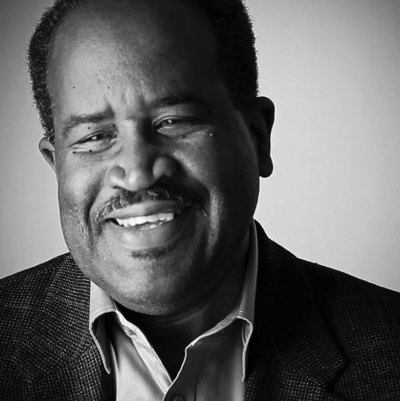 He began writing poetry about love and social justice as a student at the University of Maryland-College Park, and by the age of 27, was publishing consistently in small magazines. His verses, often presented as dialogue, evolved into writing plays. 

"Weaver's poetic register ranges from a grounded, imagistic lyricism to a compelling use of the vernacular," said Professor of English Suzanne Matson, the department chair and Intercollegiate Poetry Festival director. "His interests also reach in multiple directions — from Chinese spiritualism to African-American history to the richness and complexities of American culture. 

"We're delighted that he'll be visiting BC to share his own work as part of the Lowell Humanities Series, and to deliver a keynote talk at the Greater Boston Intercollegiate Poetry Festival."

An NEA grant recipient, Weaver went on to garner numerous awards including the Pew Fellowship in Poetry. In 2014 he earned the prestigious Kingsley-Tufts Award; the following year, his book City of Eternal Spring won the Phillis Wheatley Book Award for Poetry at the 2015 Harlem Book Fair. He is also a three-time Pushcart prize winner.

The son of a sharecropper who "worked and lived as a factory worker for 15 years," Weaver has described his foundation as "deep inside the lives of 'the folk,' ordinary African Americans, the working class and the poor. I developed organically, which is to say along an intuitive line."

Weaver's books also include The Government of Nature, The Plum Flower Dance: Poems 1985 to 2005, Multitudes, The Ten Lights of God, and Water Song. In addition to his 12 books of poetry, Weaver is the author of numerous essays, short fiction, and has had two of his plays produced professionally. Weaver is now the Alumnae Professor of English at Simmons College.

This spring marks the 11th consecutive year that Boston College hosts the Greater Boston Intercollegiate Undergraduate Poetry Festival, which celebrates poetry and highlights the work of talented student poets devoted to the craft. Undergraduate student poets representing 25 area schools—including Boston University, Northeastern, Emerson, Salem State, Tufts and Holy Cross—will share their original poetry during three-minute presentations, and a chapbook of their work is published in conjunction with the event. 

Senior Kwesi Aaron, a major in English and political science from Roosevelt, NY, was selected as BC's representative poet and will present "North of the City," which he wrote as a response—"a defense of city life"—to John Updike's "Coming Into New York." 

"In high school, I wrote poetry intermittently, but never really seriously until I came to BC," said Aaron. "After a summer-abroad workshop in India [Writing Out of Place], I started writing a lot more.  For me, poetry is the most raw way of distilling emotion into words.  When I write poems, words usually come to me in a flurry.  I enjoy the process of tidying up those subconscious thoughts enough so that they may mean something to someone else as well.

"I have a great admiration for the professors of the English department, who are passionate about their field and very interested in student development. To be recognized by that same body of professionals is confirmation of that growth, and encouraging for my future endeavors in literature."

Aaron "writes with verve and authenticity," said Matson. "The poem he contributed to the festival chapbook is a marvel of observation of the natural world infused with a sparking, imaginative intelligence."

The festival is sponsored by Poetry Days and Boston College Magazine.

There will be a reception following the program. For more information or to RSVP, contact Gabrielle Otto at ottog@bc.edu.


--Rosanne Pellegrini | News & Public Affairs