School of Theology and Ministry student Antuan Ilgit, S.J., has been chosen to participate in the Fellowships at Auschwitz for the Study of Professional Ethics (FASPE) program, an intensive two-week program that uses the history of the Holocaust as a way to engage business, journalism, law, medical and seminary students in a study of contemporary ethics in their discipline.
Fr. Ilgit, who is pursuing a doctorate in sacred theology, is from the Italian Province of the Society of Jesus. Born in Germany to Turkish parents, he is the first Jesuit of Turkish citizenship. Fr. Ilgit's areas of study are moral theology and bioethics. He holds a bachelor's degree from the Gazi University in Turkey, an STB from the Pontifical Gregorian University in Rome, an STL from the Alphonsianum Academy of the Lateran University in Rome, and a master's degree from St. Joseph's University. Fr. Ilgit is a member of St. Peter Faber Jesuit Community and serves at St. Leonard's Parish in Boston.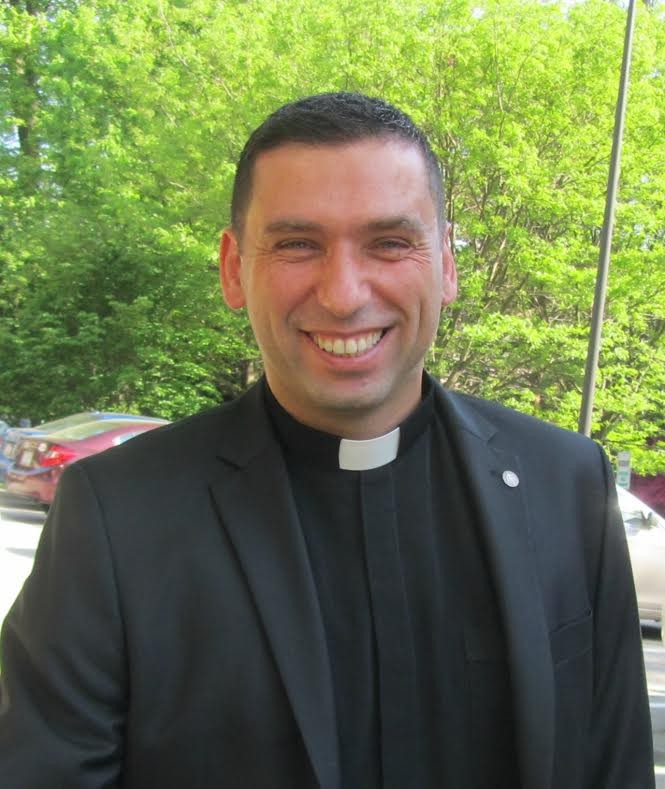 Nearly 200 applicants vied for the 12 fellowships in the FASPE's seminary/divinity school track.
Operating under the auspices of the Museum of Jewish Heritage in New York City, the FASPE program includes visits to Auschwitz and travel in Germany and Poland, where FASPE fellows study – through survivor testimony and on-site workshops – the consequences of what happens when the moral codes governing professionals break down or become distorted.
"I look forward to participating in the FASPE Fellowship Program in order to build new friendships with scholars from different beliefs and backgrounds and to dialogue with them particularly on ethical issues," said Fr. Ilgit. "One of the main characteristics of our society is that a single religious belief system can no longer command a universally accepted moral authority. Nonetheless, different religious traditions and derived ethical norms still play a major role in the moral formation of societies and their professionals.
"The keystone of a necessary peaceful cohabitation requires mutual knowledge, promotion of a culture of dialogue as well as respectful mutual acceptance."
FASPE Seminary Fellows begin their program June 19 in Berlin and finish June 30 in Krakow. Fellows in the seminary/divinity school track will examine the roles played by clergy in Nazi Germany and during the Holocaust and will discuss topics such as Christian churches and military chaplains in Nazi Germany; post War reconciliation, apologies and confessions; and religious faith, exclusivism and temptations to prejudice and intolerance. 

–Kathleen Sullivan | News & Public Affairs