Boston College is ranked 10th in the U.S. in the latest Top 30 College Dining Halls Report issued by LEND.EDU, an online independent marketplace for student loans and loan refinance.

"Simply put, Boston College offers some of the best locations, resources, and meals," according to Alex Coleman of LendEDU. The ranking assessed a variety of factors including number of dining halls on campus, hours of operations, cost of meal plan, overall menu options, and special diet menu options.

The entry cited BC's nine dining halls, which provide students with access to food for 14 hours a day, and full meal plan. It deemed BC "a great place to eat" for students with a special diet, noting in particular Dining Services' vegan "Power Bowl," which recently won a bronze medal from the National Association of College and University Food Services. The entry also recognized BC's on-campus bakery, which creates tasty concoctions for dining halls and on-campus catered events.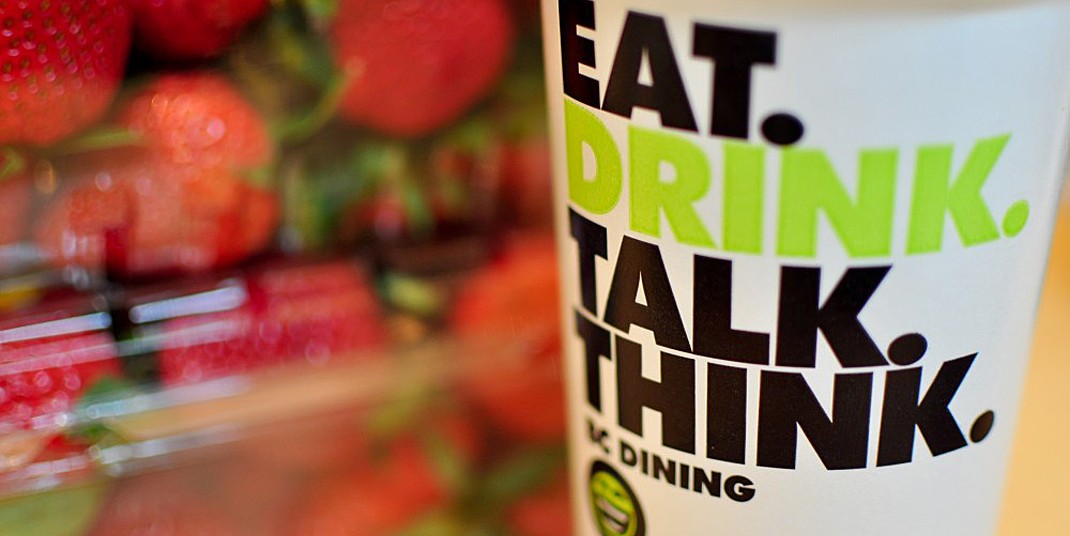 "We are honored and thrilled to learn that we are listed in the top 10 of a report that analyzed and compared dining hall operational service data that is important to college students," said Associate Vice President for Auxiliary Services Patricia A. Bando. "This recognition represents the applied and combined dedication of our BC Dining Services and Auxiliary Services expert team of hospitality and culinary professionals, who apply their skills to demonstrate our 'Ever to Excel' attitude for our Boston College community."
"Our team is thrilled to receive this wonderful recognition! I am incredibly proud to lead this talented team," added Dining Services Director Beth Emery. "I am lucky each day to observe and experience our team members' warm hospitality, and enjoy the innovative and delicious food that they prepare and serve to students and the BC community."
Other schools ranked in the top 10 included Duke University, Clemson University, University of Minnesota-Twin Cities, Georgia Institute of Technology, Ohio State University-Columbus, University of Michigan-Ann Arbor, Pennsylvania State University-University Park, Washington University in St. Louis, and Virginia Tech.
Learn more about BC Dining Services here.


—University Communications