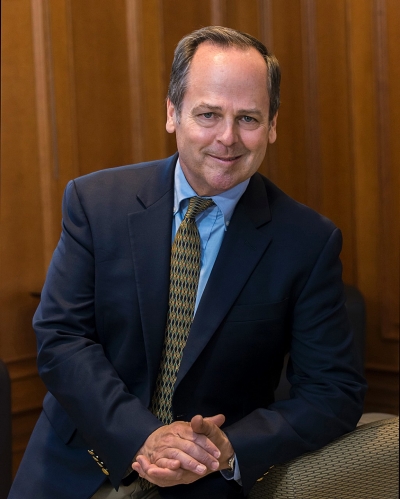 Dr. Steve Bowman (Lee Pellegini)
Dr. Bowman, who holds a master of health administration degree and a doctoral degree in health services from the University of Washington, brings to the BC MHA program several decades of experience in health care administration and education. He has served as an associate professor of Health Policy and Management and Director of the MHA program at the Fay W. Boozman College of Public Health at the University of Arkansas for Medical Sciences, as well as on the faculty of the Johns Hopkins Bloomberg School of Public Health in the Department of Health Policy and Management. Most recently, he directed the doctoral programs in Health Services and Healthcare Administration at Walden University.

Prior to entering academia, Dr. Bowman spent 15 years in public health practice with the Washington State Department of Health, where he held a number of management positions, including directing the state tobacco prevention and control program and managing the trauma designation, EMS and trauma registries, and statewide quality improvement programs. His research focuses on emergency health systems, hospital performance and outcomes, trauma systems, and injury prevention.

 "I've worked extensively with healthcare leaders and have had a chance to really get to know the healthcare world and its demands in terms of the workforce," said Dr. Bowman. "Not a day goes by that hospital CEOs aren't worried about the workforce of tomorrow and how they will find, and keep, good talent. I'm eager to begin working to advance the BC MHA, which will address a critical need in health care management education."

Founded in 1863, Boston College is among the nation's foremost universities, a leader in the liberal arts, scientific inquiry, and student formation. Its Woods College of Advancing Studies provides a flexible environment that combines practical experience with educational opportunity, tailored to the needs of nontraditional students.
—News & Public Affairs