Get Involved
There are numerous ways to support the mission of the Campus School, whether by making a donation, volunteering, or attending one of our events. Your efforts allow us to purchase new equipment, hire staff, and offer valuable new experiences to our students. Thank you!
We welcome donations of any amount, which help ensure the continued development and growth of our programs. It's easy to make a secure, tax-deductible donation online, or you can send a check, made out to "Campus School at Boston College," to:
Campus School at Boston College
Campion Hall, Room 197
140 Commonwealth Avenue
Chestnut Hill, MA 02467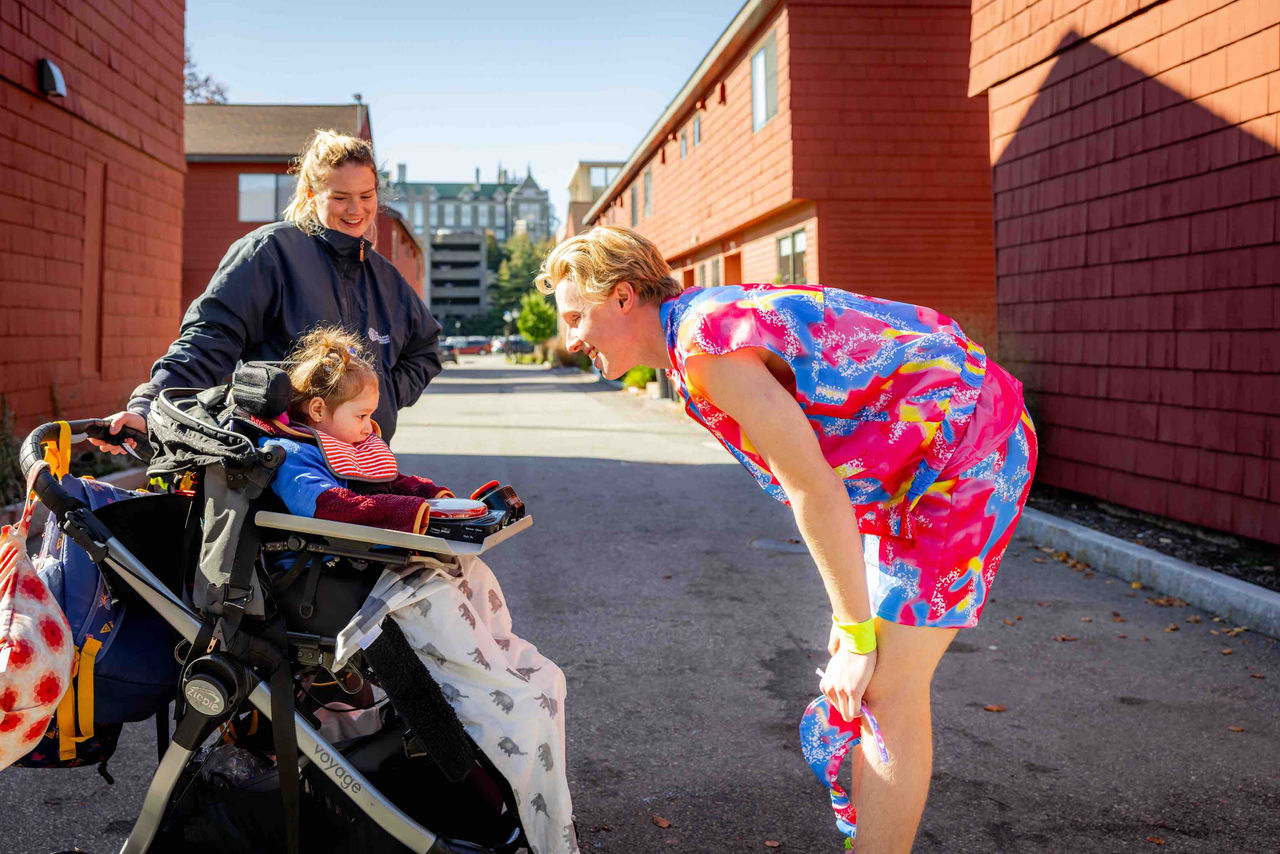 Every year, hundreds of undergraduate student volunteers bring energy and enthusiasm to the Campus School classrooms through a variety of University service programs. Many of our volunteers describe their time at the Campus School as a formative part of their Boston College experience, and some have gone on to pursue careers in special education. 
Our Marathon Volunteers
This year, three runners joined a long list of athletes who have completed the Boston Marathon on behalf of the Campus School, raising more than $30,000.
"

It's something I've never experienced anywhere else—at hospitals or even other schools—something intangible but palpable. You can really feel the love. It's more than wanting to help—it's passion and real friendships.

"