Tech & Entrepreneurship Fair
Open to all Boston College students, the Tech & Entrepreneurship Fair typically has dozens of companies in attendance, ranging from up and coming startups to established tech giants. During this annual event, BC students have the opportunity to network and learn about internships and job opportunities in the fast-paced world of tech and entrepreneurship.
Learn a variety of practical skills in a fast-paced, innovative environment
Work with a small team of passionate, driven, changemakers
Create innovative designs  to solve real-world problems
Establish your portfolio by producing meaningful work from your first days on the job
Meet inspiring mentors to guide you on your career journey
Interact with and learn from higher level management on a close level
Be inspired by the premier innovators and inventors of today
What should I wear?

There is no dress code! Just dress what you're comfortable in, as it fits in the relaxed atmosphere.
Do I need to stay the whole time?

We recommend that students try to speak with at least five companies. Students may come and go as they please throughout the event.
Who can attend?

All Boston College students-- including undergraduate, graduate, full-time, part-time, and continuing education students-- may attend this event. You are welcome whether you're simply curious about the companies, looking for a job or internship, or hoping to network!

What should I bring?

If you are hoping to find a job or internship opportunity, we recommend you bring a few copies of your resume.

How can I prepare?
Research the companies attending  the fair to learn which positions they are recruiting for. Follow the Shea Center on social media and sign up for our newsletter to recieve updates on the fair and its attendees. Browse company websites to learn more about who they are and what they do. Visit the Career Center to get your resume critiqued and learn the tips and tricks of networking.

Still have questions?

We are here! Contact shea.center@bc.edu.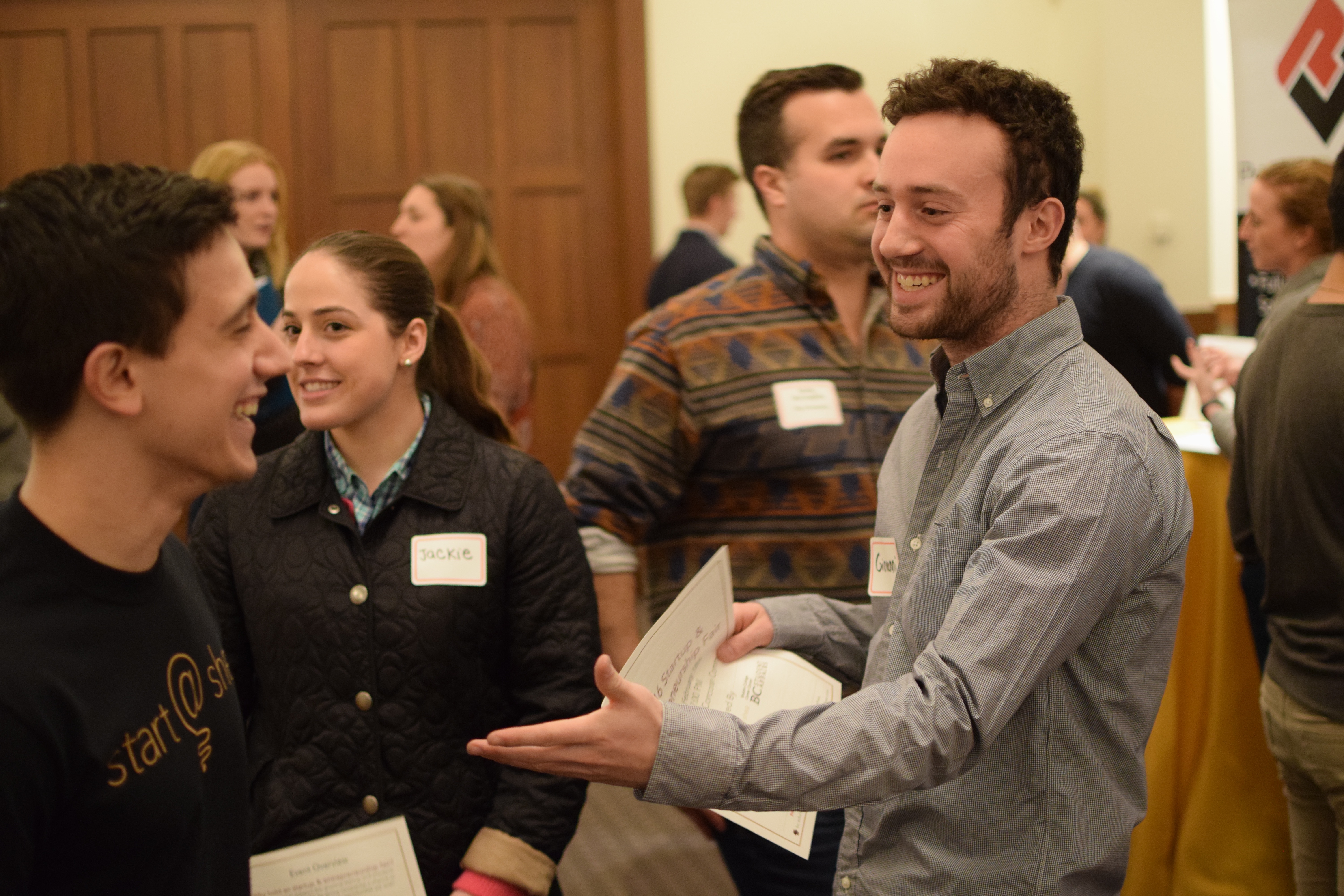 The 2023 Tech & Entrepreneurship Fair occured on February 9, 2023. Check back soon for updates about next year's event.