Growing Apart: The Implications of Economic Inequality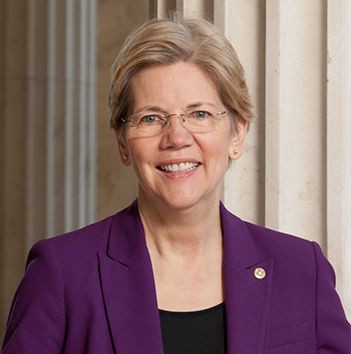 Senator Elizabeth Warren
Elizabeth Warren is an American academic and politician, who is the senior U.S. Senator from Massachusetts. She is a member of the Democratic Party, and was previously a Harvard Law School professor specializing in bankruptcy law. A prominent legal scholar, Warren was among the most cited in the field of commercial law while at Harvard University. She is an active consumer protection advocate whose scholarship led to the conception and establishment of the U.S. Consumer Financial Protection Bureau. Warren has written a number of academic and popular works, and is a frequent subject of media interviews regarding the American economy and personal finance.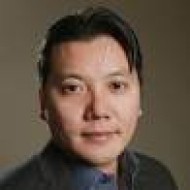 Victor Tan Chen
Victor Tan Chen is a sociology professor at Virginia Commonwealth University who studies economic inequality. He is the author of Cut Loose: Jobless and Hopeless in an Unfair Economy, and The Missing Class: Portraits of the Near Poor in America, one of the top-selling sociology books of recent years. Chen's work has been featured in the New York Times, NPR, BBC News, Atlantic Monthly, the Boston Globe, and C-SPAN's Book TV. Chen received his degrees from Harvard University and was a National Science Foundation postdoctoral fellow at the University of California, Berkeley.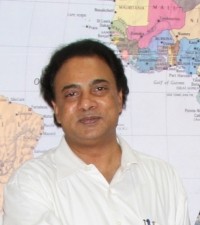 Shaji George Kochuthara
Shaji George Kochuthara, CMI, teaches moral theology at Dharmaram Vidya Kshetram (DVK) (Pontifical Athenaeum of Theology, Philosophy and Canon Law), Bangalore, India. He has published The Concept of Sexual Pleasure in the Catholic Moral Tradition and writes on ethics of sex and gender, globalization, and economic life. He is the editor-in-chief of Asian Horizons: Dharmaram Journal of Theology and the Chairperson of the Institutional Ethical Review Board of St. John's Medical College, Bangalore. Dr. Kochuthara is a visiting scholar in residence at Boston College's Jesuit Institute for the spring semester.
Friday, April 8

Concurrent Sessions I

Addressing Inequality: Solutions and Cautions (Stokes N228)
Micah Lott, Boston College
Equality and Freedom
Joe Quinn, Boston College
The Relative Effectiveness of the Minimum Wage and the Earned Income Tax Credit as Anti-Poverty Tools
Jeffrey L. Sternberg, Northeastern University
The Politics of Knowledge Production: The Embeddedness of Knowledge Producers within Institutions of Power
Kate Ward, Boston College (convener)
Inequality and the Moral Life: A Virtue Perspective

Inequality, Sustainability and Ideology (Stokes N428)
Rachel Madsen, Brandeis University
Pursuing Equity in Sustainability Policies: Contributions from Environmental Sociology
Rosalia Greco, Boston College
Redistribution, Polarization, and Ideology
Sandra Waddock (convener)
Inequality, Dignity, and the Sustainability Challenge

Inequality and Difference (Undergraduate Panel) (Stokes N325)
Noah W. Fitzgerel, Brown University
Squandering a Legacy: Investigating the Civil Rights Movement, Economic Inequality and the Failure of the Congress of Racial Equality (CORE)
Devon Breton-Pakozdi, Yale
Federalism and the "Color Line:" Rethinking the Politics of Racial Inequalities
Hochan Kim, Brown University
Income Inequality and the Difference Principle
Respondent: James O'Sullivan, Boston College
Plenary Session
Sen. Elizabeth Warren
Robsham Theater

Concurrent Sessions II

Comparative Inequality Policies (Undergraduate Panel)
Annalyn H. Bachmann, Emmanuel College
Stability of Socioeconomic Development and the Implications for Southeast Asia
Felicia Choo, Georgetown University
Missing Women in the Workplace: Firm Characteristics Affecting the Hiring of Females in Bangladesh
Cassandra Jagroop, St. John's University
The Economic Loss of Innocence: Child Soldiers in Yemen and Darfur and Economic Inequality
Respondent: Rosalia Greco, Boston College

Inequality in Global Perspective (Stokes S117)
James O'Sullivan, Boston College
Twenty First Century Global Goal Setting addressing Global Inequality: An Interdisciplinary Ethical Analysis
Sylvia Cesar, Georgetown University
Where Do Losers Lose the Least? Regime Type and the Unequal Gains from Trade
Frank Garcia, Boston College (convener)
Globalization, Inequality and International Economic Law

Community, Education and Inequality (Stokes S133)
Dustin Crummett, University of Notre Dame
Wealth, Well-Being, and the Danger of Having Too Much
Tiziana Dearing, Boston College
Social Policy, Social Work and Income Inequality - How One "Helping" Discipline Can Help Solve an Intractable Problem
Mary Walsh, Boston College (convener)
Inequality and Education
Saturday, April 9

Plenary Session
Victor Tan Chen, Virginia Commonwealth University
Introduction: Ken Himes, Boston College

Concurrent Sessions III

Cross-disciplinary Perspectives on Economics
John Buchmann, University of Chicago Divinity School
Did I Do That? Adam Smith, Inequality and Supply-Side Ethics
Manon Garcia, Tufts University
"Are women Homo Economicus?" Economic Inequality and gender differences among economic agents.
Kyle M. Nicholas, University of Notre Dame
Sharing the Revolution: Moral Theology and the Sharing Economy

Wages and Inequality (Stokes S115)
Stephen R. Leccese, Fordham University
Areas of Study: Intellectual/Labor History, Economics, Economic Theory Historical Arguments for a Wage Increase
Joyce Konigsburg, Duquesne
The Economic and Ethical Implications of a Living Wage
Ken Himes, Boston College (Convener)
John A. Ryan and living/family wage

Evaluating Solutions to Inequality (Undergraduate Panel) 
Lucas Allen, Boston College
Universalizing Access to Medicine: Brazil's Response to AIDS, Inequality, and Institutionalized Scarcity
Marissa Marandola, Boston College
The Dollar Debates: Comparing the Implications of Judicial versus Political Intervention for School Finance Reform
Lindsey Connors, University of Massachusetts, Boston
Arts-Based Workforce Training: Creative Action against Community Economic Inequality

Plenary Session
Shaji George Kochuthara
Dharmaram Vidya Kshetram, Bangalore, India
Intro: Kate Ward, Boston College