Boston College faculty and students will showcase some of the University's most innovative projects Oct. 13-15 in Washington, D.C., at the Smithsonian's National Museum of American History during ACCelerate: ACC Smithsonian Creativity and Innovation Festival.
The ACCelerate Festival will celebrate creative exploration and research at the nexus of science, engineering, arts, and design. The event was developed by the Atlantic Coast Conference, partner ACC universities, and the Smithsonian Institution.
"This is an exciting example of collaboration with our Atlantic Coast Conference peers that showcases the kind of innovation happening at our institutions in technology, as well as the arts and sciences," said Vice Provost for Undergraduate Academic Affairs Akua Sarr, who has coordinated BC's participation. "Yes, the ACC is our athletic conference, but this event, an academic initiative, is meant to celebrate some of what's happening on our campuses alongside our athletic programs. All of the BC faculty and students involved are looking forward to showcasing their work at the Smithsonian."
Boston College initiatives featured at ACCelerate are: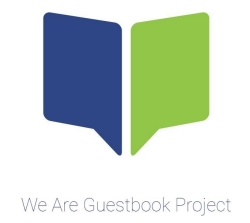 The Guestbook Project

An online portal that encourages, rewards and publicizes the most innovative narrative models for advancing peace and reconciliation.

Team: Professor of Fine Arts Sheila Gallagher and Professor of Philosophy Richard Kearney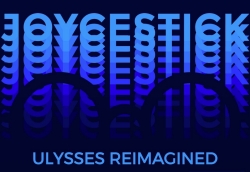 JoyceStick

A 3-D "gamification" of the novel Ulysses that offers an immersive, virtual reality experience of the James Joyce classic.

Team: Professor of the Practice of English Joe Nugent and BC students.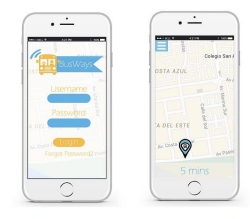 A mobile app that notifies parents every time their child gets on or off the school bus and allows school systems to gather live data about their bus fleets.
Team: Carroll School of Management student Pedro de Almeida '20 and fellow BC students.

In addition, Gallagher and Kearny will perform Twinsome Minds, their re-interpretation of the 1916 Easter Rising in Dublin, Ireland, through a mix of storytelling, animations, music and poetry designed to mine what is often lost behind official historical accounts and acts of commemoration.
Visitors to the festival, presented by Virginia Tech and the Smithsonian's National Museum of American History, will interact with leading innovators from ACC universities and engage with new interdisciplinary technologies that draw upon art, science, and humanities to address global challenges.
Nugent said Joycestick, which has been demonstrated internationally, is approaching a new phase. With students from the two-year course graduating, he hopes to "open source" the project and engage students from beyond BC to continue to refine the experience. He hopes the festival attracts the attention of students with an interest in virtual reality or Joyce, or both. It's also an opportunity to showcase the new experiences and skills that await students in the humanities.
"It's very, very exciting for us to participate," said Nugent. "At time when we see numbers in the humanities dropping, our relevance has to be all the more loudly stated. Students should know that if they take an English degree, for instance, they are learning a variable and adaptable discipline that opens up the world."
De Almeida, whose Busways app has taken honors in two BC entrepreneurship competitions and won a spot in a start-up incubator, said ACCelerate will be a valuable opportunity to get more feedback about Busways from parents, educators and the general public.
"The team and I are looking forward to presenting to the people who will attend and getting their feedback," said De Almeida. "It's always great to get opinions. We are so into this project, that we miss some things. It's great to have people point things out that you don't see."
For additional information, please visit the website www.acceleratefestival.com.
- Ed Hayward/ University Communications