Assistant Professor of Psychology Katherine McAuliffe, whose research focuses on how children develop an understanding of fairness and cooperation, has received a two-year appointment to the Azrieli Global Scholars program by the Canadian Institute for Advanced Research.
McAuliffe is one of 15 scholars to be selected for the program, which helps exceptional early-career researchers build research networks and develop leadership skills. Each participant receives $100,000 in research support and becomes part of one of CIFAR's 12 research programs; they also are mentored by the world's top researchers in their area of interest.
Azrieli Global Scholars extend their research beyond academia by engaging with knowledge users across sectors, including policy-makers, business leaders and practitioners, and through public outreach.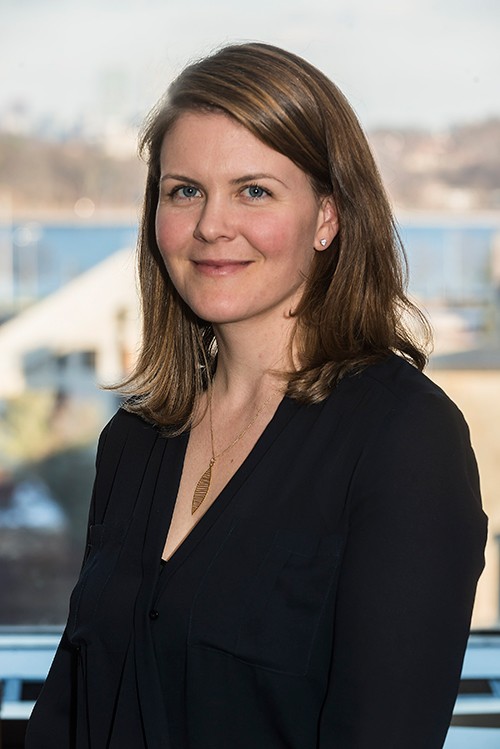 "Connecting with other scholars at the same stage of their careers as me, and working with established, renowned researchers, is an exciting opportunity," said McAuliffe, who joined the BC faculty in 2016. "It's a chance to learn about taking on leadership roles in the academic environment. Part of that involves improving communication between academia and the general public, to show the importance of research and its potential application in everyday life."
By joining CIFAR's Brain, Mind and Consciousness research program, McAuliffe seeks to build on her exploration of children's acquisition and enforcement of fairness norms. One of her major projects was as co-investigator of a global study, published in the journal Nature, that examined how children from different cultures recognize and respond to situations involving unfairness.
McAuliffe and her fellow researchers found that by middle childhood, children across all populations recognized when they were being put at an unfair disadvantage – and took steps to avoid it. But when placed in a position of unfair advantage, the response differed: In only three of the seven countries studied did children show an aversion to being in the superior position, and then only by late childhood (nine or 10 years old).
The experiment is the first in an emerging inter-disciplinary effort to understand how humans in very different societies develop a sense of the seemingly universal value of fairness. Prior research suggested that adults have widely different approaches to fair resource sharing, which pointed to the potential role culture plays in shaping the development of fairness during childhood.
[Read more about this study here]
"The question is, how do kids become aware of what they're doing?" said McAuliffe. "We can 'prime' children with ideas of generosity, and tell them that 'most kids' will do what's fair in a certain situation – such as when they're playing a game."
McAuliffe is at the beginning stages of a collaboration – known as "The Virtue Project" – with her colleague Associate Professor Liane Young, a widely acclaimed researcher who uses behavioral measures, neuroimaging and other psychological tools to understand moral judgment and social cognition.
-Sean Smith / University Communications