Connell School of Nursing Clinical Associate Professor Susan DeSanto-Madeya has been named a 2016 Sojourns Scholar by Cambia Health Foundation, as part of its initiative to advance palliative care in the U.S.
DeSanto-Madeya is one of 10 physicians and nurses selected from around the country for Cambia Health Foundation's Sojourns Scholar Leadership Program. Each Scholar receives a two-year, $180,000 grant to fund research, clinical, educational, or policy projects to advance palliative care. A national palliative care leader serves as a mentor to each Scholar, further broadening his or her learning and leadership development opportunities.
DeSanto-Madeya, a Ph.D.-prepared advanced practice nurse, will lead the creation and implementation of an Interdisciplinary Palliative Care Certificate Program at Boston College for graduate students from nursing, social work, and theology and ministry. The program aims to provide them with increased knowledge of the core principles of palliative care across disciplines; an appreciation and respect for the unique and complementary contributions of each discipline in collaborative care; and a comprehension of the interdisciplinary processes needed to care for people living with serious illness—and their families—throughout the illness trajectory and across care settings.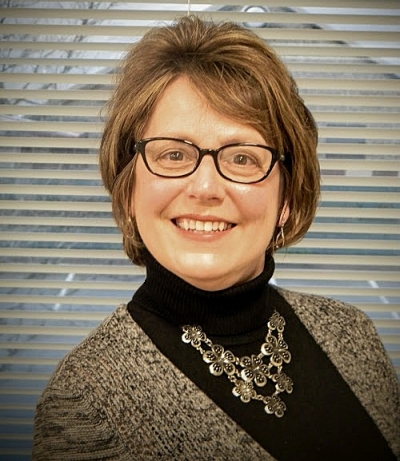 Nursing Clinical Associate Professor Susan DeSanto-Madeya
"As an academic who is passionate about palliative care and improving the quality of life for persons living with serious illness and their families, I aspire to become a national palliative care nurse leader," said DeSanto-Madeya. "I am committed to being an integral member of a national palliative care network that responds to the dramatic changes in our healthcare system and prepares the next generation of healthcare professionals. I envision a truly collaborative health care system with formally educated interdisciplinary palliative care providers who can deliver high-quality, person-centered, family-oriented care to improve persons' and family members' quality of life through serious illness, end-of-life, and beyond. I believe that the Sojourns Scholar Leadership Program will provide the support and mentorship to help me attain this goal."
According to Cambia Health Foundation, millions of Americans are diagnosed with serious and chronic illness. Nearly two-thirds of Americans have had a personal or family experience with palliative care, end-of-life care, or hospice care; however, only half of those respondents say they were prepared for the experience. There is currently one palliative care medical professional per 1,200 people facing serious illness in the U.S., creating tremendous gaps in care.
The Sojourns Scholar Leadership Program is a national program committed to increasing access to palliative care and developing the next generation of palliative care leaders.
"As we approach the third year of this program, we could not be more excited about the caliber of participants, their projects, and the impact these physicians and nurses are having on the field of palliative care," said Cambia Health Foundation President and Board Chair Peggy Maguire.
About Cambia Health Foundation 
Based in Portland, Oregon, Cambia Health Foundation is the corporate foundation of Cambia Health Solutions, a total health solutions company dedicated to transforming the way people experience health care. Cambia Health Foundation is a 501(c)(3) grant-making organization that strategically invests and partners with organizations regionally and nationally to advance palliative care quality, access and understanding; improve the mental and behavioral health of underserved children; and transform health care to a more person-focused, equitable and economically sustainable system.


— News & Public Affairs