Eins nach dem Anderen ('one after the other') is a phrase new Pre-Health Programs Director Rafael Luna uses 'to help students through the many, sometimes complicated steps they need to take to accomplish a goal. It's like climbing a mountain. You don't take one huge step for academic success and career progression; you go through numerous small and intermedia steps before reaching your goal.' (Photo by Peter Julian)
Rafael Luna, former executive director of the Boston College-based National Research Mentoring Network, has been named associate dean and director of Pre-Health Programs, while Biology's Danielle Taghian is chairwoman of the Faculty Pre-Health Advising Committee, Morrissey College of Arts and Sciences Dean Gregory Kalscheur, S.J., has announced.
This month, Luna, who came to BC following 11 years as a researcher, teacher and administrator at Harvard Medical School, started leading an advising team that serves approximately 2,000 students and 100 alumni as they navigate the admissions process for graduate programs in medicine, dentistry, veterinary medicine and other health professions.

Taghian, an associate professor of the practice who received the University's 2016 Phi Beta Kappa Teaching Award, will play a lead role in working with faculty members responsible for advising pre-health students and writing their assigned students' committee letter, a composite recommendation based on a range of undergraduate experiences and achievements.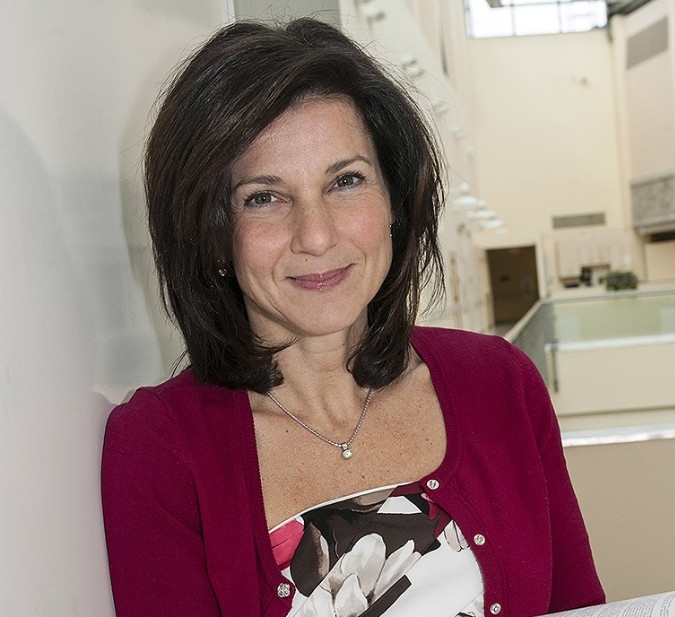 "I am delighted that Rafael Luna and Danielle Taghian have taken on their new, respective roles as director of the Pre-Health Program and chair of the Faculty Pre-Health Advising Committee," said Fr. Kalscheur. "It will be a privilege for me to work with them both in the years to come. I am grateful for their willingness to take on these challenging and important roles in the life of the University."
Luna, who earned his doctorate in biological sciences at Louisiana State University, said he is excited to work with students in pre-health studies, as well as the junior class, which is also part of his advising portfolio.

"I am thrilled to take on this new position," said Luna, who grew up in Washington, DC. "I"m excited to share from all parts of my experience and be a part of BC's focus on advising and student formation. I feel I can discuss all aspects of education in the health professions and really help students find their own way."

For the past year, Luna led the National Institutes of Health-funded NRMN, using data analytics to strategically grow NRMN and traveling extensively to universities and medical schools throughout the US to effectively reach all 50 states and Puerto Rico.

Operating at universities across the country, NRMN is a multi-year mentoring initiative designed to advance underrepresented groups in the study of science, graduate study, careers and, ultimately, as candidates for NIH and other government research funding.

The first in his family to attend college, Luna said his work as an instructor at Harvard Medical School instructor helped him realize his strengths in mentoring and advising. He initially entered the Biomedical Science Careers Program as a mentee. He was mentored by BSCP President and Harvard Medical School Professor Joan Reede, which led him to become a BSCP Advisor, and eventually a member of the BSCP executive board.

Luna has been involved with BSCP for more than 10 years and has worked with thousands of BSCP mentees throughout the New England Area and the U.S.

Luna advises mentees to not only work hard in school and set their sights on graduate or professional schools, but also instructs them on what he calls the "invisible college" — the primacy of relationships and networking in the development of careers in the sciences and other disciplines. The hope is that mentees eventually become mentors themselves, wherein they help someone else reach their career goals, hence contributing to a mentoring cycle that operates in perpetuity.

In his Stokes Hall office, Luna penned a brief phrase on a white board: Eins nach dem Anderen, or "one after the other." He learned the phrase from German colleagues at Harvard Medical School, who focused on incremental, methodical achievements to reach a scientific breakthrough.

"That is a phrase that many researchers live by," said Luna. "For me, I like to use it to help students through the many, sometimes complicated steps they need to take to accomplish a goal. It's like climbing a mountain. You don't take one huge step for academic success and career progression; you go through numerous small and intermedia steps before reaching your goal."

Ed Hayward | University Communications