Colleagues from around the world gathered this summer in Zürich to pay tribute to McIntyre Professor of Mathematics Solomon Friedberg at a conference honoring his contributions to mathematics.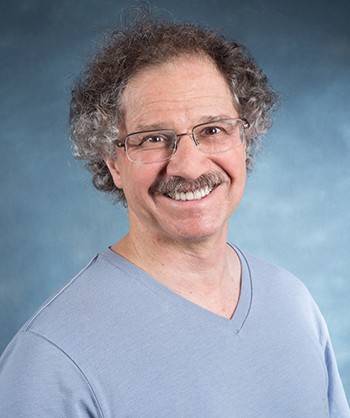 "Automorphic Forms on Reductive Groups and Their Covers" took place in June at ETH Zürich, a STEM university established in 1855. The 91 mathematicians in attendance represented such institutions as Stanford, Columbia, City College of New York, Hebrew University of Jerusalem, Osaka City University, EPF Lausanne, Université d'Oran, and National University of Singapore.

Friedberg was joined at the conference by Boston College graduate students Spencer Leslie—who also spoke at the conference—Yusheng Lei, and Liyang Zhang.

"I was deeply moved by the event," said Friedberg, who was formally honored at the opening reception and at a conference dinner. "Many of the presentations noted my related scholarship and it was great to see that my ideas have had enduring and ongoing impact.

"The speakers were a mix of established and newer scholars, and I enjoyed hearing about both the latest results from the field and the latest results of the field's future leaders." he said. "There was also a poster session for younger scholars and I was delighted to talk with many of them as well. And the speeches at the banquet were warm and generous, emphasizing that we're a community of scholars who also make lifelong friendships as we carry out our research."

A fellow of the American Mathematical Society, Friedberg has been hailed for his scholarly contributions to number theory, representation theory, and automorphic forms, an analytical approach to complex mathematical problems. Friedberg's research has been funded by the National Security Agency and the National Science Foundation; the latter body awarded Friedberg a grant as co-principal investigator for a project supporting math teachers in high-need schools.
Friedberg has also advised the Massachusetts Department of Elementary and Secondary Education on mathematics and science education.

—University Communications | August 2018