Beginning in the 1990s, according to Associate Professor of Political Science Jennifer Erickson, something dramatic happened in the international arms trade: Where major arms-producing democracies once blanched at controls on exporting arms to human rights violators and conflict zones, most of them now began to embrace the idea.

This change culminated in the groundbreaking Arms Trade Treaty (ATT) overwhelmingly passed by the United Nations General Assembly in 2013, and implemented in late 2014. For the first time, Erickson notes, states agreed to worldwide, legally binding humanitarian or "responsible" arms trade standards.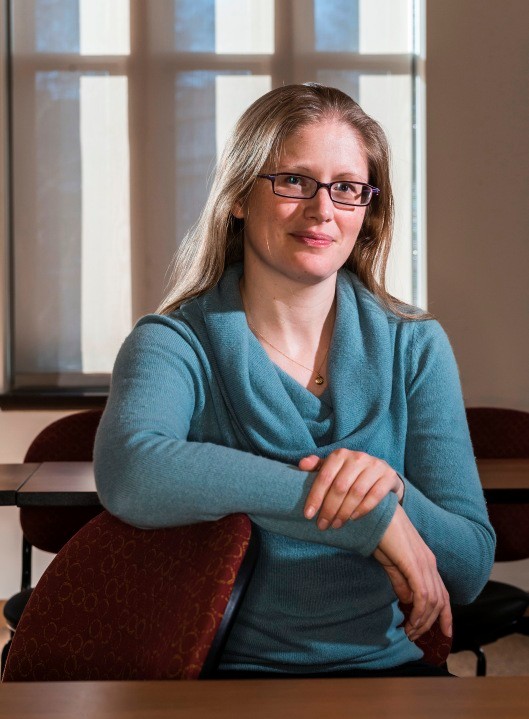 Erickson's analysis of the run-up to ATT – and how and why arms-exporting democracies put aside past sovereignty, security, and economic worries in favor of humanitarian arms transfer controls – is featured in her 2015 book Dangerous Trade: Arms Exports, Human Rights, and International Reputation, which won the American Political Science Association (APSA) Foreign Policy Section's Best Book Award for 2017. Founded in 1903, APSA is the leading professional organization for the study of political science and serves more than 12,000 members in more than 80 countries.
"This was the first time APSA's Foreign Policy Section presented a book award, and I am very grateful for this recognition from my peers," said Erickson. "The award covered books published in 2015 and 2016, and there was an extraordinary amount of terrific research produced during that time, so I feel doubly honored."

In Dangerous Trade, Erickson reviews previous failed arms export control initiatives and tracks arms transfer trends over time. Discussing the shift in attitudes on humanitarian arms control, she reveals that states committed to these policies out of concern for their international reputations. Erickson also shows how arms trade scandals threaten domestic reputations and thus help improve compliance. 

Using statistical data and interviews conducted in the U.S. and several European countries, Erickson challenges existing theories of state behavior while providing insight into the role of reputation as a social mechanism to gain treaty support and the importance of government transparency and accountability in generating compliance with new norms and rules.

The ATT's effects in its first few years have been debated. Diplomats and NGOs have sought to improve its implementation and use the treaty to draw attention to exports that violate its terms. Critics, however, have noted that signatories to the treaty, like France, Italy and the U.K., have continued sending weapons to Egypt despite the government's crackdown on dissent; the U.K., meanwhile, signed an arms deal with Saudi Arabia, even as that country has carried out attacks on Yemen.

Erickson acknowledges the ATT's difficulties, but believes the treaty to be a positive step, and says U.S. participation was, and remains, a key factor in its passage: "Many other countries wouldn't have signed if the U.S. hadn't."

She added: "It is a thoughtful articulation of principles governments generally support, and having this on paper provides a tool to push back on countries that flout or ignore those tenets, and to hold them accountable. 

"The ATT is a means to bring about a change in behavior, and not surprisingly, this can be a slow process. Transparency in the arms trade – which the treaty seeks to foster -– is critical: If no one pays attention, governments will keep on doing what they want to do."
—Sean Smith | University Communications