March Madness is in full swing, and this year one NCAA insider is not only in the thick of post-season tournament action, but also sharing his perspective on the sports industry with graduate students at Boston College.
NCAA.com correspondent Andy Katz, whose career covering college basketball spans three decades and includes every Final Four since 1992, is teaching a course in sports media this semester as part of BC's Master of Science in Sports Administration degree program, launched last fall by the Woods College of Advancing Studies.
Taught by scholar practitioners and leading industry professionals, the program is designed for leaders in sports administration and athletics who are open to new ways of thinking, leading, and balancing the needs of the many stakeholders within an athletic system.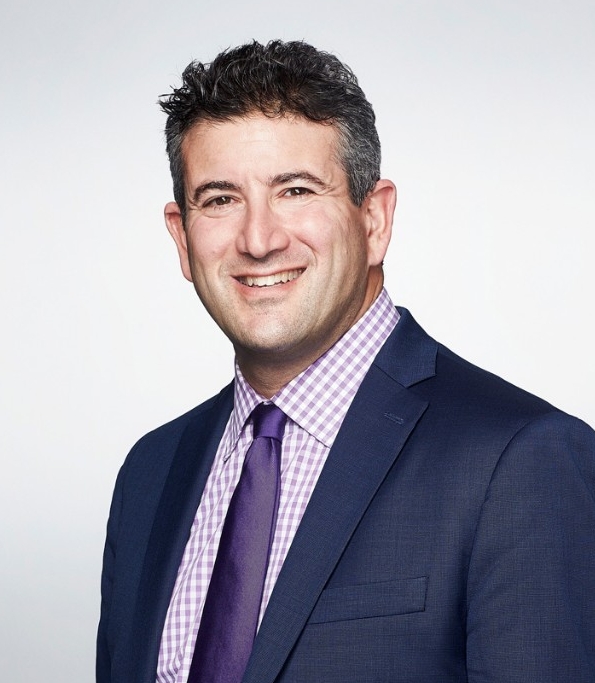 "The program was created in response to high interest in our previous sports leadership certificate and a lack of similar programs at Division I, major athletic conference institutions in the Boston area," said graduate program director Elisabeth Hiles. "In a city known for relentless commitment to and support of professional and collegiate athletics, we believe offering an M.S. in Sports Administration at Boston College fills a gap in the region."

Response to the new program has been enthusiastic, said Hiles, who reports that enrollment has exceeded expectations, to date drawing students from California, Illinois, Michigan, Ohio, and South Carolina as well as from New England. In fact, popular demand led the Woods College to offer a summer course in advance of the program's official launch.

"Like all of the graduate programs in our portfolio, the MSSA responds to industry needs, but with a serious academic approach," said Claudia Pouravelis, associate dean for enrollment management at the Woods College. "Our research showed a need for a comprehensive program to enable working professionals to address the challenges and opportunities of an increasingly sophisticated industry in rapid growth."
"We are able to offer courses that look at the use of data analytics, finance, media, and law in sports not just from a professional perspective but from a moral one as well."
The 10-course curriculum, a hybrid of classroom and online coursework offered full- or part-time, covers subject areas including sports management, leadership, finance, law and compliance, marketing and communication, media and public affairs, analytics, and coaching both for performance and student-athlete development.

Hiles is quick to note that the program aligns with the University's Jesuit educational tradition, with emphasis placed on ethics and values as guiding principles in decision-making and leadership in order to cultivate the best within each individual, team, and organization.

That emphasis, Hiles said, "is what sets us apart from peer schools. We are able to offer courses that look at the use of data analytics, finance, media, and law in sports not just from a professional perspective but from a moral one as well."

One of the leading industry professionals bringing timely, relevant knowledge and expertise to the program is Katz, who joined NCAA.com last fall following 18 years at ESPN.com as reporter, host, and anchor. When the current Big Ten Network reporter and former president of the U.S. Basketball Writers Association learned that the Woods College was planning to launch a graduate program in sports management, he offered to teach a course.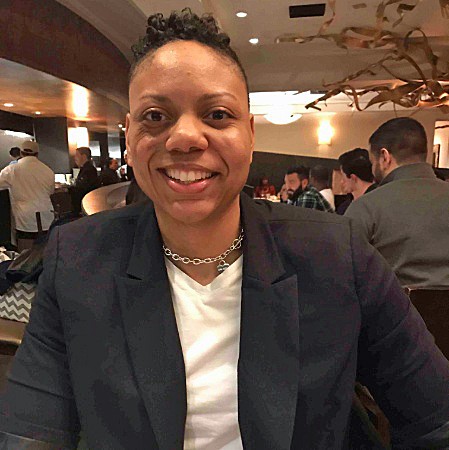 "I wanted to share my nearly 30 years of covering college sports with students who I know want to work in the industry in some form," said Katz, who is team-teaching the course on sports media and public affairs with Boston College Assistant Athletic Director Jade Morris, who holds a master's degree in education. "My mission is for the students to leave the course understanding how to handle a crisis and the media, and to learn how leading professionals in the space have achieved their success and deal with an evolving landscape."

The structure of the new program is well received by students seeking both professional and academic growth.

"The strengths of this program are that you have the best of both worlds when it comes to professors and the material being taught," said MSSA student Mia Nickson, who holds a bachelor's degree from Penn State University and a master's in organizational leadership from The George Washington University. "Most of the courses have an academic professor, which is instrumental when it comes to working on writing and communication skills, as well as another professor with actual sports industry experience. The knowledge that you receive through those two aspects together is very beneficial to the overall experience."

The Woods College M.S. in Sports Administration program is now enrolling for the coming summer and fall terms, as well as for spring 2019. For more information, visit the MSSA program website.
Patricia Delaney | University Communications