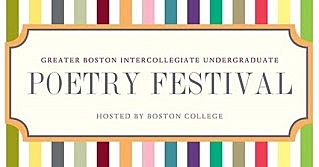 Undergraduate students from some 20 area colleges and universities will read their original work at the 2018 Greater Boston Intercollegiate Undergraduate Poetry Festival, hosted by Boston College on April 18. The event, which is free and open to the public, will take place at 7:30 p.m. in the Yawkey Athletic Center Murray Room.
Jennifer Barber, scholar-in-residence at Suffolk University and founding and current editor of the literary journal Salamander, will begin the festival with a keynote address. The recipient of the 2017 MacDowell Colony Fellowship and 2015 Tenth Gate Prize, Barber is the author of Works on Paper, Given Away and Rigging the Wind. Her poems and stories have appeared in such publications as The New Yorker, Harvard Divinity Bulletin, Upstreet and Post Road.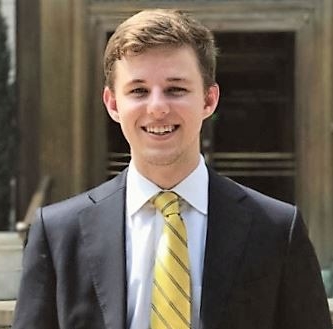 Walker Halstad
Boston College's representative in the festival is Walker Halstad '18 from Westminster, Md., who submitted "The Elements." Halstad is an English major and Hispanic Studies minor who is enrolled in the University's Gabelli Presidential Scholars Program.

A chapbook of poetry written by participating students is published in conjunction with the event.
Other participating institutions include Berklee College of Music, Brandeis University, Bridgewater State University, College of the Holy Cross, Emerson College, Emmanuel College, Harvard University, Massachusetts College of Art and Design, New England Conservatory, Regis College, Salem State University, Suffolk University, Tufts University, University of Massachusetts-Boston and Wheelock College.
Sponsors include Poetry Days and Boston College Magazine.  For more information, contact Amanda Crowley at crowleag@bc.edu or call Dan Soyer at ext.2-8928.

–University Communications | April 17, 2018