Boston College Jesuits Cyril Opeil, Richard Blake, Harvey Egan, and John Paris. (Photo by doctoral student Juan Carlos Rivera, S.J.)
Significant anniversaries for several Boston College Jesuit priests were celebrated at Mass in St. Mary's Chapel on October 25.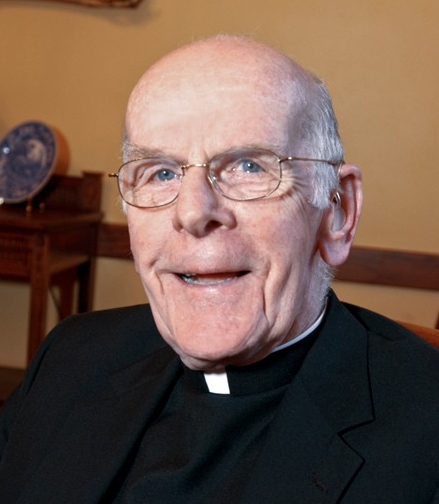 75 years in the Society of Jesus:
Joseph P. Duffy, S.J., former University Secretary and former rector of the Jesuit Community, who was present at the Mass but did not concelebrate.

50 years in the priesthood:
Professor Emeritus of Film Studies Richard A. Blake, S.J.
Professor Emeritus of Theology Harvey D. Egan, S.J.
Michael P. Walsh Professor of Bioethics Emeritus John J. Paris, S.J.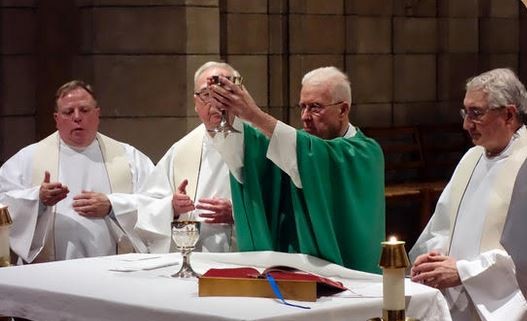 50 years in the Society of Jesus:
Associate Professor of Philosophy Ronald K. Tacelli, S.J.
25 years in the priesthood:
Associate Professor of Physics Cy P. Opeil, S.J.
The combined total of Jesuit apostolic service represented is 300 years.
University Communications