A Boston College senior with a unique research perspective on North Korea's Kim regime was among a select group of New England-area undergraduates invited to participate in a symposium highlighting outstanding scholars held at the Museum of Fine Arts, Boston.
Jessica Lipton, an art history major, presented "Legitimizing and Immortalizing the Kim Family-State: Kumsusan Memorial Palace as Home and Shrine" at the Visual Culture Consortium's Tenth Annual Undergraduate Art History Symposium on April 14.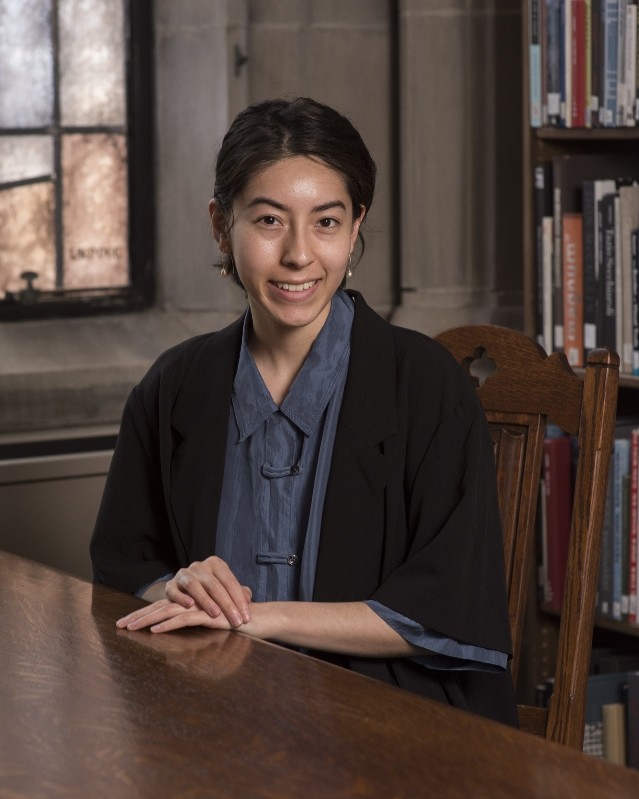 "I'm very excited to present my paper," Lipton said last week ahead of the competition. "I think it will be a great experience to share my own research in an academic setting."
Her paper focuses on the North Korean state mausoleum Kumsusan Memorial Palace as an active agent in legitimizing the family-state structure of North Korea, namely the Kim family regime, she explained.
"I am interested in speaking about how architecture, and culture more broadly, can help us grapple with problems of history, memory and political unrest. I've been taking courses with [Assistant Professor] Aurelia Campbell relating to East Asian architecture, which led me to be interested in architecture as a field of study."
Lipton wrote her paper for Divided Korea, a course taught by Ingu Hwang, Korea Foundation visiting assistant professor in history and international studies. "I really enjoyed the class, which is new to BC this year, and found that Korean art and architectural history is not as developed as other regions, giving me the opportunity to write something really original."
Her work was chosen for the symposium from a competitive pool of 35 other abstracts by a committee of art historians.
"I think presenting my research will be a great step forward in pursuing that path," said Lipton, who hopes to go to graduate school for art history and perhaps pursue academia as a career. "BC has prepared me to take the further step towards graduate school. The fine arts department is small, but gives much attention to its students. I feel very supported by the faculty and think that they have provided me with a strong education in art history."
The Visual Culture Consortium, an association of scholars in art history, architecture, art, and visual studies departments, sponsors the annual symposium with the MFA.
—Rosanne Pellegrini | University Communications | April 2018