Pfizer Vice President Yolanda Lyle shared perspective on her career journey as well as Pfizer's pioneering work during the COVID-19 pandemic in a keynote address earlier this month at Boston College Endeavor, the popular career exploration program for sophomores and juniors pursuing liberal arts degrees.

Lyle, who is vp executive operations and chief of staff to the chairman and CEO at Pfizer Inc., earned a bachelor's degree in sociology from Boston College in 1994, went on to graduate from BC Law School in 2001, and now has more than 15 years of experience providing counsel to pharmaceutical companies. Prior to her current role, she was chief compliance counsel for Pfizer's research and development, medical, and manufacturing operations, responsible for a team of attorneys providing global compliance support to each of these areas. In 2017, received the Healthcare Businesswomen's Association Luminary Award in recognition of her contributions to the health care industry and her dedication to advancing the careers of other women.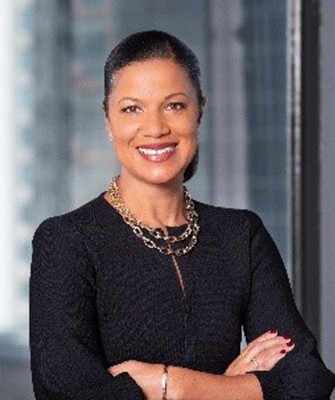 Associate Vice President for Career Services Joseph Du Pont described her presentation as "incredibly thoughtful and inspiring."
A record number of 98 prominent University alumni also shared their expertise as mentors or panelists, providing insights on the advantages provided by a liberal arts education, at Endeavor 2021, held January 13-15 in virtual format.
Event co-organizer Rachel Greenberg, director of career education and strategy at the Boston College Career Center, said the change in format did not detract from the event's popularity, as evidenced by the 280 students who registered, a record number for the program. "And perhaps more importantly," she said, the student attendees were more engaged than ever before.
A hallmark of Endeavor is the opportunity it offers participants to reflect on their skills and interests during workshops, to practice networking, and to take part in "career treks" to Boston companies and organizations. The latter was replaced this year by panels and learning activities to help students experience what it is like to work in an industry of interest. Via 16 virtual industry career immersions, the undergraduates heard from alumni and professionals across a range of functions within the organization they "visited," and engaged in an interactive exercise—such as a case study or small-group discussion—to give them a sense of the type of work the organization does.
"As these career treks are a favorite part of the Endeavor experience for many students, our planning committee wanted to come up with a virtual alternative that would be equally engaging and beneficial," Greenberg said.
"

It is inspiring to see so many members of the Boston College community dedicate a lot of extra time and effort this year to ensure Endeavor remains a signature program for our University despite the challenges posed by the pandemic

"

Endeavor was launched in 2016 by the Career Center to empower students to take control of their career journeys. Through reflective exercises and conversations with alumni, students gain clarity about career options and learn how to connect the value of their liberal arts education to their potential careers.
J.J. Conners '92, M.A. '94, who served as a mentor, had high praise for the experience. "I'm honored to have been part of it," said the president of Chestnut Hill Investments, LLC. "I am blown away by the breadth of industries, age groups, and job descriptions that were represented. It is a priceless experience for the students and I will heavily encourage my daughter, who is a freshman, to sign up next year."
Endeavor's mission reflects a key facet of the University's Strategic Plan: to foster an educational culture that promotes opportunities for students to integrate traditional liberal arts disciplines with professional preparation and vocational discernment.
"It is inspiring to see so many members of the Boston College community dedicate a lot of extra time and effort this year to ensure Endeavor remains a signature program for our University despite the challenges posed by the pandemic," said Du Pont. "I am grateful for that and the collaboration with Associate Vice President for Alumni Relations Leah DeCosta Spencer."
Originally offered only to sophomores, Endeavor has accepted select junior class members for the past few years. With this year's virtual format, organizers expanded the opportunity to juniors in the Morrissey College of Arts and Sciences and to applied psychology majors in the Lynch School of Education and Human Development.
"While we continue to think sophomore year is the ideal time to experience Endeavor, we recognize that many juniors continue to engage in career exploration and discovery of their interests and skills. We want to support them in these processes," said Greenberg. "We also know that, throughout their college years, students' interests are constantly shifting and evolving. This is a normal process that we encourage, so we want Endeavor to be an option for students at either of these key moments in their time at Boston College."

For more information about the program, visit the BC Endeavor website.
Rosanne Pellegrini | University Communications | January 2021