Four Boston College employees were recognized this month for their service to the University's neighboring community.

Senior Human Resources Officer Joan Goltz and Human Resources Officer Karen McDermott from the University's Human Resources' Employment Office, along with Employee Relations Officer Marcela Norton and Human Resources Manager Beth Burns from Boston College Dining Services, received the Community Partner Award presented by the Allston-Brighton Adult Education Coalition.


Joan Goltz
The award recognizes stellar examples of those who provide and/or support employment opportunities for immigrants.

The coalition honored Boston College Dining Services and University Employment for their dedication not only to providing employment opportunities but also to working diligently to support employees with English classes and conversation partners at the University.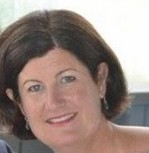 Karen McDermott
The Allston Brighton Adult Education Coalition is a collaboration of adult education providers, students, teachers, volunteers, community organizations, business partners and residents working together to further the development of adult education, citizenship, family engagement and economic sustainability in the Allston-Brighton community.  The award was presented to the Boston College employees on May 4 at the organization's annual Legislators/City Councilors Breakfast.

—University Communications | May 2018