Charles F. Smith Jr., Boston College's first tenured African-American faculty member, died on Aug. 1 at the age of 86.

A wake will be held on Friday, Aug. 16, at 10 a.m., with funeral services to follow at 11 a.m., in the St. Paul AME Church, 37 Bishop Allen Drive, Cambridge, Mass.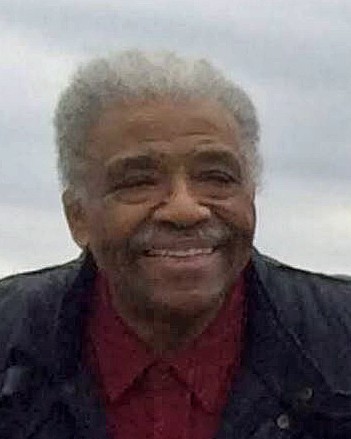 A native of Cleveland, Dr. Smith joined Boston College's School of Education in 1968 as an instructor of social studies methods and director of the Teacher Corps Program, which was part of a national effort to train graduate students to teach in urban areas. He developed and directed the Urban Education Program, Boston College's initiative to prepare student-teachers for inner-city work. He also organized and chaired the Association of Black Faculty, Staff, and Administrators, as well as the Council of Black Faculty. An associate professor, Dr. Smith frequently spoke and wrote about issues of social justice and racial inequality.

Dr. Smith was active in national professional organizations and was elected to the board of directors of the National Council for the Social Studies' Fund for the Advancement of Social Studies Education. In 1995, the Association of Jesuit Colleges and Universities created a lecture series in his name. Dr. Smith also took a leadership role in the Newton, Mass., community, serving as vice chairman of the Black Citizens of Newton and contributing to the development of the Black Teachers Association of the Newton Public Schools.

Upon his retirement from full-time teaching in 1996, Newton held a "Charles Smith Day" with a ceremony honoring Dr. Smith held in the Shea Room of Conte Forum. In addition to the congratulations of his colleagues, Dr. Smith received letters from numerous public officials, including President Bill Clinton, Senator Edward Kennedy and Gov. William Weld.

Among those to speak at the ceremony was the University's Affirmative Action director, Barbara Marshall, who called Dr. Smith "a mainstay for the African-American community on campus for a long time."

At the event, Dr. Smith said he had chosen to work at BC "because I thought if anyone was going to make an impact in the Boston Public Schools, it was going to be someone from Boston College, because more leaders in those schools had degrees from Boston College than any other institution." He described BC as "committed to social justice and the Jesuit and Ignatian mission of helping future generations. That is what I feel this institution is designed to do and should do."

He earned his bachelor's degree from Bowling Green State University; a master's degree from Kent State University; a certificated of advanced study in curriculum and administration from attended the Harvard Graduate School of Education; and a doctorate in education from Michigan State University.

Dr. Smith was husband to Lois Anna Thompson for 50 years, father to Carolyn Adelle and Charles F. Smith III, and grandfather to Asia Beatrice Nelson.

In lieu of flowers, donations may be made in Dr. Smith's memory to the AHANA Fund at Boston College, whether by check (Cadigan Alumni Center, 140 Commonwealth Ave., Chestnut Hill, MA 02467) or online at bc.edu/give.


University Communications