Above, Thomas Redgate's nephew Andrew Redgate wears a pin to commemorate his uncle at the ceremony.
Photos by Caitlin Cunningham.

The family of the late First Lt. Thomas Redgate, who was killed in combat during the Korean War and missing in action for seven decades, were presented with the inscription of the former Boston College student's name on the campus Veterans Memorial at the 21st annual Boston College Veterans Remembrance Ceremony.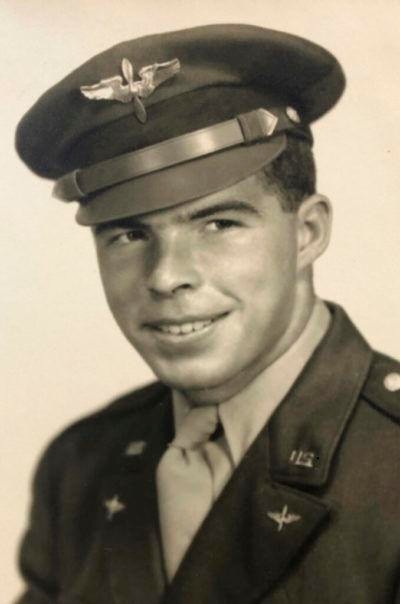 His name became the 211th inscribed on the stone memorial on the Burns Library lawn, where the Veterans Day ceremony drew several hundred to hear the reading of the names of BC alumni killed in action and listen to alumnus retired United States Navy Rear Admiral Raymond Berube deliver the keynote remarks.
Redgate was classified as missing in action following combat in the Korean War 71 years ago. In 2018, his remains were among those returned from North Korea. Positive identification was made by experts at the Armed Forces Medical Examiner System in Hawaii.

Redgate was eulogized in St. Ignatius Church in September and buried in the Massachusetts National Cemetery in Bourne.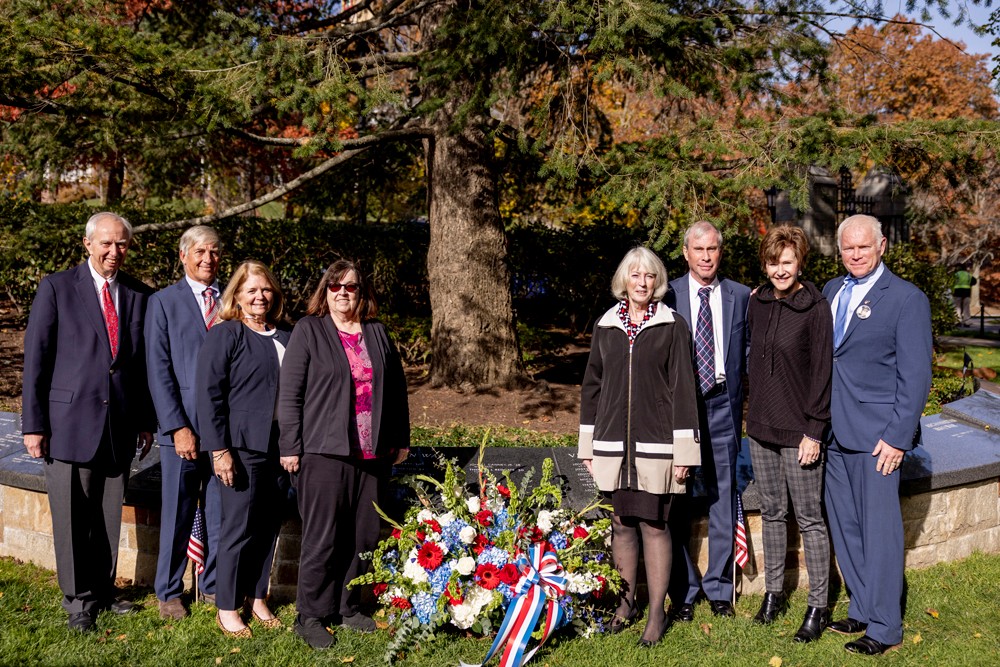 His niece, Carolyn Redgate Maher, said the University's recognition of her uncle's sacrifice was another example of the care that has been extended to the family over the years.
"It's been very moving," said Redgate Maher, of Wakefield, R.I. "My faith tells me he went to rest 71 years ago. But this has been good for the family. To have more information and to have something we could put to rest ourselves. The unfortunate part is that we are the second generation and his siblings and mother, who felt this loss, were not here to know he was returned. But we are standing in their place."
"He's back in his home state. That's where he belongs," she said.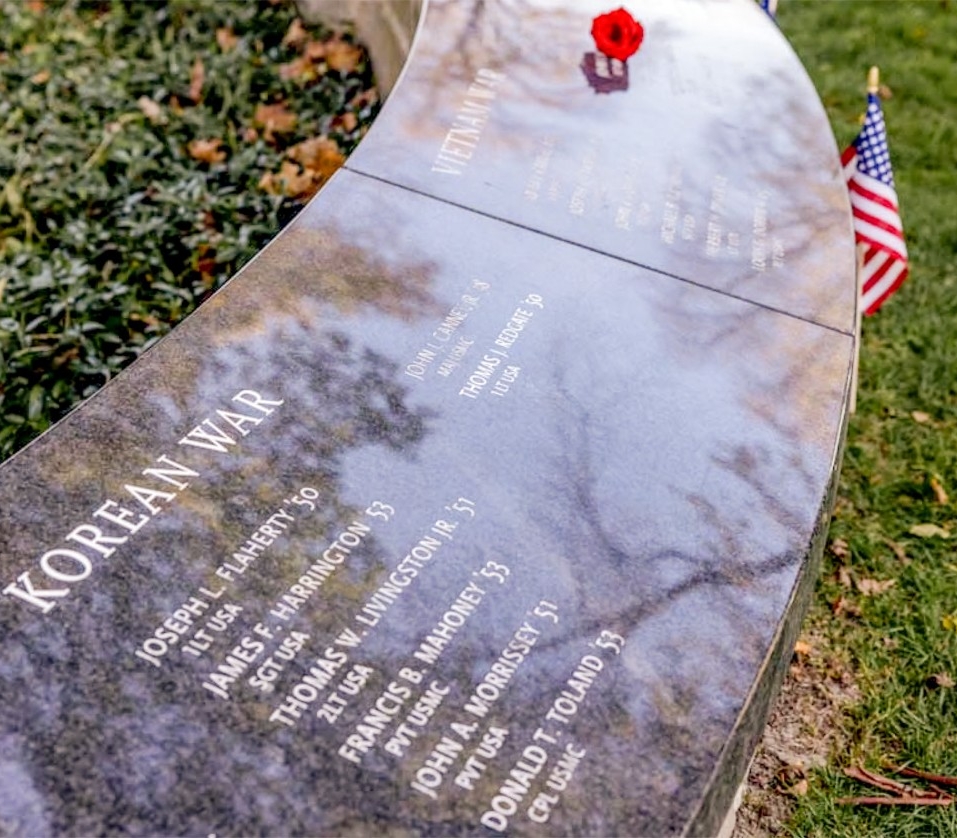 Redgate, a Brighton native, was killed Dec. 11, 1950 during fighting against Chinese forces at the Chosin Reservoir, in what is now North Korea.
"The Latin phrase nemo resideo is a phrase as old as warfare itself. It means leave no one behind," said Mike Dunford, the co-chair of the Boston College Veterans Alumni Network. "Lt. Redgate has never been forgotten by his friends and family and the search for the missing service members following the battle of the Chosin Reservoir has never ceased."
He added: "Today we honor him as we do all of the fallen by remembering and saying their names aloud. We commit here at Boston College to do this annually, to always remember the sacrifice and heroism of the 211 men whose names are inscribed on this wall."
Ed Hayward | University Communications | November 2021