Seventy-one years after he went missing in action following a fierce battle near the Chosin Reservoir in North Korea, former Boston College student and Brighton resident 1st Lt. Thomas Redgate will come home to his alma mater for a funeral Mass on Friday, September 17,  at 10 a.m. at St. Ignatius Church in Chestnut Hill.
The return of his remains marks the end of a long journey for surviving relatives whose childhood memories were replete with stories of the fun-loving and charismatic Redgate who left his fiancé and Boston College to enlist in the Korean War.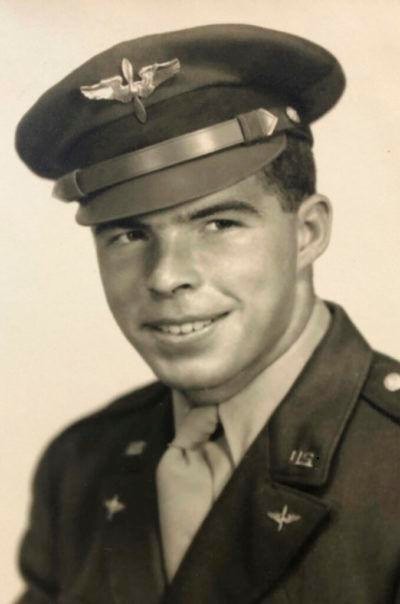 He served in the 48th Field Artillery Battalion 7th Infantry Division and was reported missing in action on December 11, 1950 after his unit was attacked by North Korean and Chinese troops. His body was never recovered.
In July of 2018, following a summit between then-President Donald Trump and North Korean leader Kim Jong-Un, North Korea turned over 55 boxes that contained the remains of U.S. servicemen killed in Korea. Using DNA analysis, scientists from the Armed Forces Medical Examiner System in Hawaii positively identified Redgate to the joy and relief of family members who said they had never lost hope that he would one day be returned to them.  
"I think my grandmother always thought that Tommy was just going to walk through the door," Lt. Redgate's niece Kathleen Redgate told the Falmouth Enterprise.
"They carried on with life, but they knew he was a hero."   
Lt. Redgate's remains arrived at Logan Airport on Tuesday. The family will host a wake at Lehman Reen Funeral Home in Brighton on Thursday before the Mass at St. Ignatius Church on Friday morning. He will then be escorted from Chestnut Hill in a police motorcade and laid to rest with military honors in the Massachusetts National Cemetery in Bourne.
Vice President for Community and Government Affairs Tom Keady worked with the extended Redgate family to make the appropriate connections with staff at Logan Airport, the Boston Police Department, and the City of Boston's Veterans Services Commissioner Robert Santiago.
Mike Lorenz, BC's assistant director of veteran programs and services, reached out to BC alumni veterans to invite them to show their support on Friday. All members of the BC community are invited to attend the service.
"It was the least we could do to pay our respects to a fallen hero," said Keady. "I hope the services this week will provide solace to his family members who finally have him home where he belongs."  
Jack Dunn, University Communications | September 2021