Gathered at the Diversity and Inclusion Summit: Vice President for Human Resources David Trainor, Office for Institutional Diversity Associate Director Judy Ferres (summit planning committee co-chair), OID Executive Director Patricia Lowe, keynote speaker Daryl G. Smith, OID Associate Director Damita Davis (summit planning committee co-chair), and OID Assistant Director Edilma Hosein.  Photos by Lee Pellegrini

More than 200 faculty and staff gathered in Gasson Hall on May 24 for Boston College's 2017 Diversity and Inclusion Summit, a daylong event that explored promising practices that contribute to BC's commitment to enhancing a diverse, welcoming, and inclusive community that respects all and fosters dialogue within the University's Jesuit, Catholic tradition.
The Office for Institutional Diversity sponsored the summit, titled "Learn, Reflect, Engage." It was BC's second Diversity and Inclusion Summit, following the inaugural event in June 2016.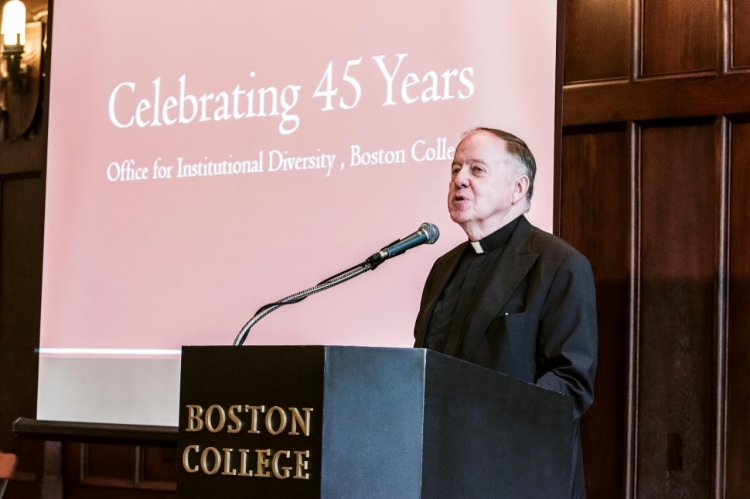 "Our vision in hosting the summit is to provide participants the opportunity to recognize shared qualities while embracing each others' differences," said OID Executive Director Patricia Lowe. "It is the Office for Institutional Diversity's goal that participants, with a sense of openness, take the time to foster the learning offered through the keynote address, panel of thought leaders, and educational concurrent sessions, as well as the exhibits and posters that reflect the work being done across campus, and engage in continuous conversations and connections across campus that build community.
"Diversity and inclusion is everyone's responsibility," added Lowe.
In his opening remarks, University President William P. Leahy, S.J., said that gatherings such as the summit provided an opportunity for individuals to celebrate the bonds that unite but also to hear from those who are different. Individuals who embrace the differences and the ideas of others, he said, become better, stronger individuals, ultimately strengthening Boston College.
"When individuals are not recognized, or don't feel at home, or [are] unable to contribute as they might, we all suffer, we're all weakened. We're not as strong as we could be," said Fr. Leahy. "Therefore, spending a day as you are doing is critical to Boston College. We are hoping to be a better institution the more and more we have conversations like this one."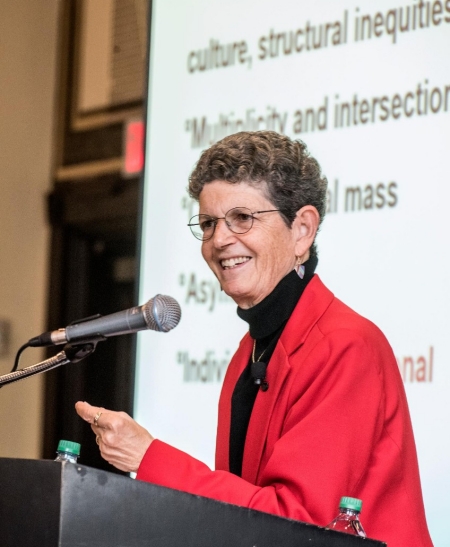 Keynote speaker Daryl G. Smith
Daryl G. Smith, senior research fellow and professor emerita of education and psychology at the Claremont Graduate University, delivered the keynote address, "Diversity's Promise for Excellence: Building Capacity for a Pluralistic Society that Works," which addressed the importance of building capacity to advance and sustain an institution of inclusive excellence.
"Diversity success will depend on every single person sitting in this room," said Smith, a higher education diversity expert and author of the landmark publication Diversity's Promise for Higher Education.
Smith cited data that showed the list of diversity identities is growing, the rhetoric on diversity is increasing, and the diversity of the undergraduate population is growing.
"Our choice is not to not be diverse. The issue here is how do we build [a diverse community]? What we know is, if we build it, it will thrive in ways you cannot believe."
People need to feel that they are seen and that they matter, added Smith. "Successful diversity is intentional, aligned, accountable and sustained."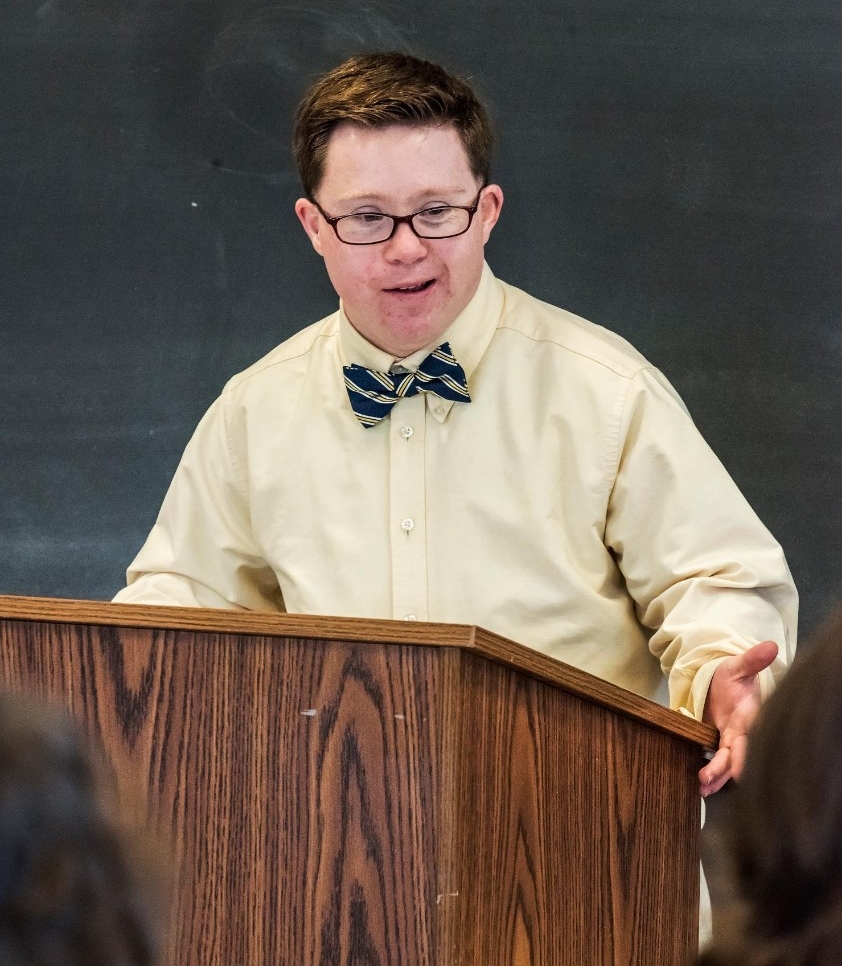 Smith served as one of three principals responsible for the evaluation of the Campus Diversity Initiative for the James Irvine Foundation in collaboration with the Association of American Colleges and Universities, a five-year project that involved working with 28 private colleges and universities in California to develop their capacity to sustain and monitor progress on institutional diversity. Some of her other publications include Achieving Faculty Diversity: Debunking the Myths and Strategic Evaluation: An Imperative for the Future of Campus Diversity. A Fulbright Senior Specialist in South Africa (2010, 2012), Smith holds a bachelor's degree from Cornell University, a master's from Stanford, and a doctorate from Claremont.
In her talk, Smith drew parallels between diversity and technology. Higher education embraced the advent of technology as an institutional imperative, investing in training employees, purchasing equipment, building infrastructure. Leaders knew their institutions would not be viable unless they treated technology as an imperative. Likewise, said Smith, high education leaders need to view diversity as an imperative and invest in it accordingly.
"Ideas and creativity come with sitting with people who are not like yourself," said Smith. "It requires building capacity to do that."
In the afternoon, BC Law School Dean Vincent Rougeau moderated a panel discussion featuring Auxiliary Services Associate Vice President Patricia Bando, Information Technology Services Vice President Michael Bourque, and BC School of Social Dean Gautam Yadama.
Two concurrent sessions offered attendees the opportunity to choose from a dozen  talks on topics such as lessons from the corporate world, implicit bias, creating inclusive classrooms, the Supported Employment Program, and PULSE, among others.
The event concluded with a reception that also marked the 45th anniversary of the Office of Institutional Diversity.
For more information, visit BC's Diversity website.
-Kathleen Sullivan / University Communications