August 31, 2020
The first day of classes for the fall semester began today following the successful completion of 17,808 COVID-19 tests, including 8,371 tests of BC undergraduates.
University Health Services reported that as of August 30, a total of 11 members of the BC community have tested positive for COVID-19, including nine undergraduates who were immediately isolated—four in University isolation housing and five at their homes. 
Cumulative and weekly test totals are posted each morning on the Reopening BC website bc.edu/reopen.
The initial round of testing for all members of the BC community who plan to be on campus this semester will continue through Tuesday, September 1 as follows:
 
| Location | Date | Time |
| --- | --- | --- |
| Conte Forum | Monday, August 31 | 8 a.m. to 5 p.m. |
| Conte Forum | Tuesday, September 1 | 8 a.m. to 5 p.m. |

Students from high-risk states and countries are required to be tested twice during the first week, according to University Health Services. Students who did not return to their home state this summer can email covidtesting@bc.edu to provide their Eagle ID number and local address, which will enable them to be exempted from the second test.
Weekly asymptomatic surveillance testing will begin on September 2, and continue throughout the semester, with an average of 1,500 tests to be conducted per week. The tests will be administered in the MAC courts in the Margot Connell Recreation Center Mondays, Wednesdays, and Fridays from 8 a.m. to 3:30 p.m. Community members will be alerted by email to come in for the surveillance testing.
Boston College is utilizing the BC Community Daily Self-Health Check Tool, created by BC Information Technology Services, to enable community members to conduct daily symptoms monitoring to prevent the spread of the virus. Called BC✅, the tool asks students, faculty, and staff who are on campus this semester to go to bc.edu/check each morning and login with their Agora Portal username and password.  They are asked to review and answer six symptoms-related questions by checking yes or no, before checking the Complete Self-Assessment button. Individuals will then be presented with a Cleared or Not Cleared response.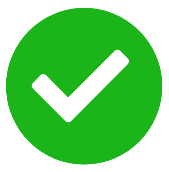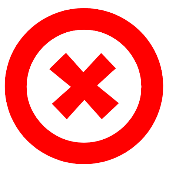 NOT Cleared for Access Today
Students, staff, and faculty may be asked to show the "Cleared" screen to enter a range of sites on campus, including dining halls, the Margot Connell Recreation Center, and O'Neill Library.
Anyone needing assistance in downloading the tool can call the BC Help Center at 617-552-4357 (HELP).
"As of last night, we have successfully processed 17,808 tests, with most individuals being notified of their results within 6 to 26 hours of their test reaching The Broad Institute lab," said Director of University Health Services Dr. Douglas Comeau.  "As with any large scale testing effort, there have been occasional delays—including this weekend when we had a surge of students seeking tests—and since testing began we have had to retest a total of 218 individuals whose original tests were inconclusive, but overall we are very pleased with the testing procedure and the very low rate of positive test results."
 
University Communications