Boston College has released a new mobile application, BC Safe, with the aim of creating a safe and well-informed campus community. The app replaces the Crisis Manager application and provides information, tools, and resources related to day-to-day campus questions as well as to emergency situations.

Available for free in the Apple Store and Google Play Store, BC Safe is integrated with BC's Rave Alert Emergency Notification System and notifies anyone with the app of the emergency alerts sent out to faculty, staff, and students.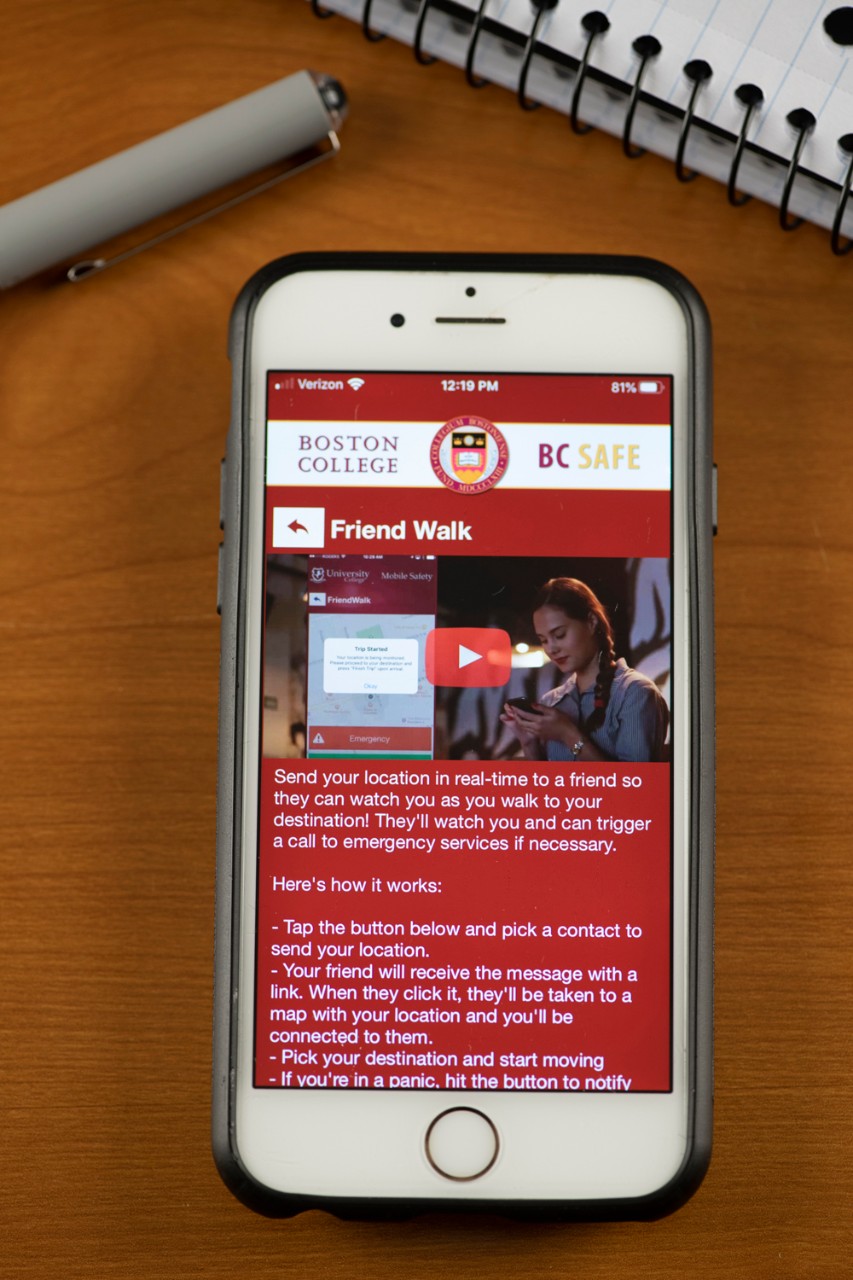 Director of Emergency Management John Tommaney said that downloading BC Safe will enable parents, campus visitors, or anyone else who wants to be informed to receive the emergency alerts. The app receives alerts through both cellular and WiFi networks, he added, ensuring greater campus coverage.

In addition to emergency alerts, the application displays lower-level alerts to users that would not be sent out on the Rave system, thus raising users' awareness of campus issues.

BC Safe aggregates several campus resources including shuttle bus tracking, the work order center, and the Lean on Me anonymous text line for student-to-student support. It provides emergency preparedness guides, University policies, and current weather conditions at the touch of a button. Users can submit a crime tip through the app and be notified of international safety concerns when traveling or studying abroad. The Friend Walk tool enables users who may feel unsafe walking alone to choose a friend or family member to monitor their walk and alert authorities if an emergency develops.

BC Safe provides resources that BC community members can "use on a daily basis," said Tommaney.

Christine Balquist | University Communications