Members of the University's Affinity Groups will convene for a community-building welcome luncheon on September 19 from noon-1:30 p.m. in the Corcoran Commons Heights Room. The event provides an opportunity for members to reconnect, socialize, and lay the groundwork for coming events.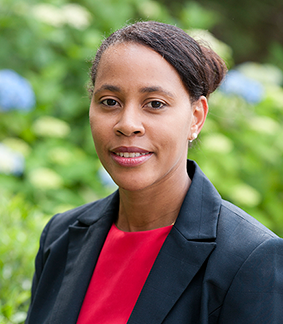 These volunteer, employee-managed groups promote the interests of their respective constituencies, and bring together individuals with common interests to facilitate efforts that promote education and awareness while helping to advance and sustain a campus culture and climate that welcomes diversity and inclusiveness. They are open to all University employees.
The ninth and newest group is ABLED@BC, which stands for Awareness Benefiting Leadership and Employees about Disabilities. It aims to promote and affirm an inclusive campus environment for persons with disabilities at Boston College, while providing social and professional awareness opportunities for all faculty, staff, and administrators.
"In keeping with the University's mission of fostering a diverse workforce culture that welcomes, promotes, and celebrates inclusivity, the Office for Institutional Diversity—in conjunction with Human Resources—is pleased to introduce the newest affinity group to our campus, ABLED@BC," said OID Executive Director Patricia Lowe.
The group, she explained, "provides members with support and an opportunity to network and connect with colleagues with similar interests and concerns as well as opportunities to share personal insights that support the mission. Bringing together a wide community around disability awareness, ABLED@BC is open to all current faculty, staff, and administrators at Boston College."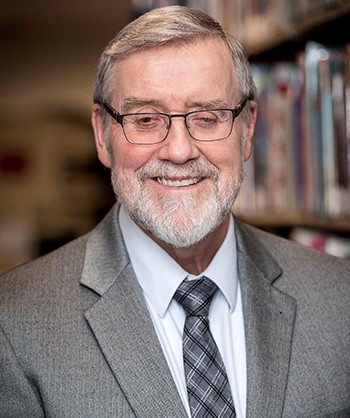 The group's contact, Lynch School of Education and Human Development Associate Professor Richard Jackson added: "Beginning my 40th year of service as a faculty member with disabilities, I am excited to help launch ABLED@BC. 'Nothing about us without us' conveys a powerful message for leaders and employees with disabilities within our University. My hope is that many will join our affinity group to increase awareness that people with disabilities are also capable of serving others, consistent with our University's mission."  
Jackson's research interests include universal design for learning as a framework for curriculum reform; access to the general curriculum by students with disabilities; integration of special education with general education, and assistive technology. He is a member of the Perkins Education Advisory Committee for the Perkins School for the Blind and is an advisor to the Braille Literacy Advisory Council. For more details about ABLED@BC, contact Jackson at richard.jackson@bc.edu.
More information about the University's Affinity Groups is available here.
—Rosanne Pellegrini | University Communications | September 2019