Tristan Johnson, an educator with significant experience in building online and on-ground academic programs, strengthening curriculum quality, and enhancing industry alignment, has joined the Woods College of Advancing Studies at Boston College as associate dean for graduate programs.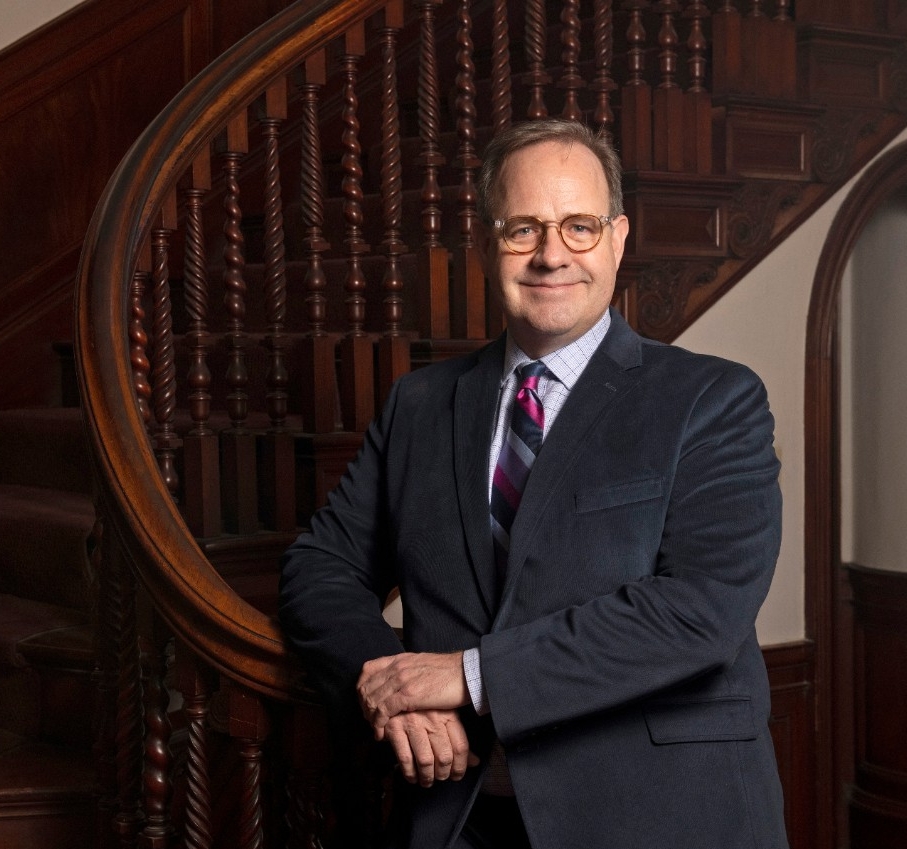 Johnson comes to BC from Northeastern University's College of Engineering, where he served as assistant dean of multidisciplinary graduate education and digital learning. In that role, he planned and deployed three online and on-ground Master of Science programs at three regional campuses, developed a graduate engineering cooperative education strategic plan that increased both the number of industry partners and students' co-op completion; conducted a study of workplace-graduate curriculum alignment, and increased the graduate engineering applicant pool. Previously, he had served as the NU College of Engineering's executive director of graduate education initiatives and director of online education.
At Boston College, Johnson will be responsible for the development, maintenance, and ongoing assessment of curriculum, related programs of study, and research activity for the Woods College portfolio of professionally-oriented graduate degree and certificate programs.
"We were looking for a strategic leader to help bring our graduate programming to the next level," said Woods College Dean Karen Muncaster. "Tristan's experience developing and growing on-ground and online graduate programs while working with internal and external partners made him stand out from an exciting pool of applicants."
Johnson's appointment follows the recent arrival of Michelle Elias Bloomer as associate dean for undergraduate programs and the expansion of Associate Dean for Enrollment Management Claudia Pouravelis's role to include oversight of student engagement—developments designed to strengthen the Woods College's commitment to providing a transformational educational experience for nontraditional students, added Muncaster, who joined the school as dean in July.
In particular, Johnson said, he seeks to balance the dual priorities of providing high-quality master's degree programs that meet the needs of both students and employers in high-growth fields, while maintaining the focus on values that reflects the overall mission of Woods College.
"In educating the next generation of innovators and leaders that will advance workforce capabilities, we are building a team to make a difference in the world," he said. To that end, "the ultimate goal is to provide workforce-aligned master's degree programs that are engaging, effective, and efficient. Each program provides learning opportunities to develop the skills needed to create innovative, practical, and effective solutions that can be easily applied to current professional challenges."
Prior to joining Northeastern, Johnson was on the faculty of Florida State University and served as associate director of the school's Learning Systems Institute, an international, multi-institutional education research center. During his tenure, he obtained and oversaw more than $13.6 million in research and development funding, and provided educational consultation services to the Learning Strategies Consortium think tank, as well as to senior executives of the U.S. Air Force and U.S. Navy.
In addition to his academic career, since 2014 he has served as editor-in-chief of Educational Technology Research and Development Journal (Springer Publishing), one of the top five journals in the field.  An award-winning researcher, he is widely published in the areas of education and digital technology and has been a keynote speaker at numerous international conferences and symposia.
Johnson has a bachelor's degree in biology from the University of Utah, a master's degree in biomedical communication from the University of Texas Southwestern Medical Center, and a doctoral degree in educational technology from Purdue University.
Learn more about Woods College graduate and certificate programs here.
Patricia Delaney | University Communications