Karen Muncaster, vice president of the Rabb School of Continuing Studies at Brandeis University and a nationally recognized leader in online education, has been named dean of the Woods College of Advancing Studies. She will begin her new role on July 22.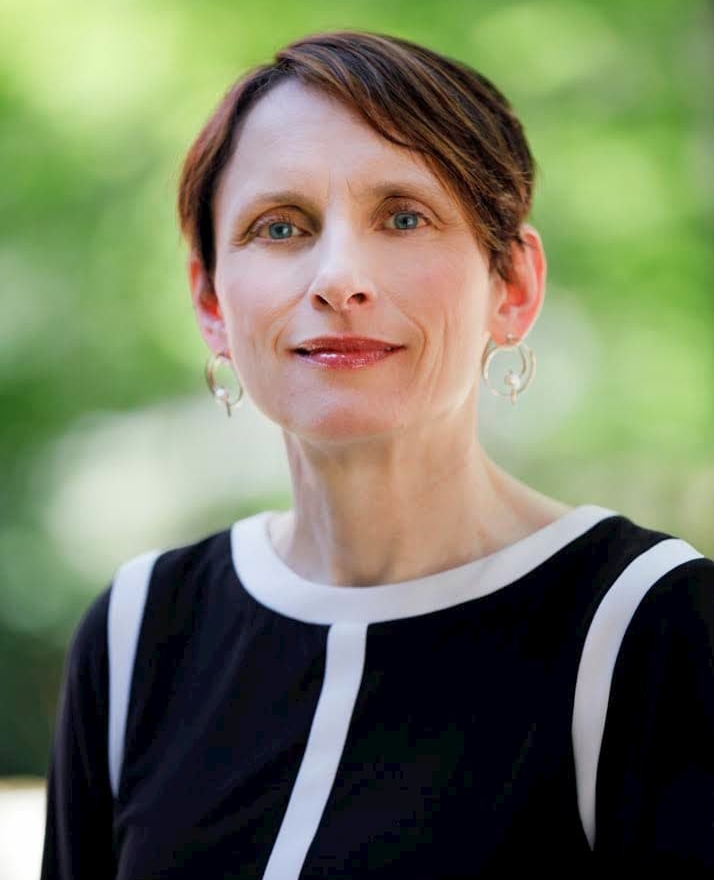 Muncaster, who received her Ph.D. in higher education from the Lynch School of Education and Human Development, brings to the Woods College extensive experience in graduate and professional studies, summer and continuing studies, and pre-college and lifelong learning programs at the Rabb School, which serves approximately 2,000 students annually. She developed a strategic vision and action plan that positioned the Rabb School as a leader in online education, while creating quality programs and policies for students, and resource development for its approximately 90 part-time faculty. She is also credited with expanding the number of programs within the school; creating partnerships to form innovative strategies to further growth among Brandeis' four schools, administrative units, centers, and institutes; and providing leadership for the development of new program and course formats throughout the university.
Founded in 1992 as a summer school program for undergraduate students, the Rabb School has grown to encompass four distinct divisions that include credit-based courses for Brandeis undergraduates and undergraduates from other schools; online part-time graduate degree programs for working professionals; summer residential experiences for high school students; and non-credit enrichment courses for mature adult learners. Under Muncaster's leadership, it has grown in depth and stature.
"Karen Muncaster stood out among a strong pool of candidates, and she impressed the search committee with her vision for the Woods College and her imaginative approach to developing and leading programs for a diverse mix of audiences," said Provost and Dean of Faculties David Quigley. "I look forward to welcoming her back to Boston College, from which she received her Ph.D. in higher education administration, and to working together to strengthen Woods and its ties on campus and across the Boston area."
In addition to her work at Brandeis University, Muncaster served as commissioner of the New England Association of Schools and Colleges Commission of Institutes of Higher Education from 2012-2018, and as vice president of professional and continuing education at the Boston Architectural College from 2012-2014. Previously, she served as associate vice president for academic technology and program planning at Lesley University, and as dean of continuing education at Southern New Hampshire University, where she launched the school's highly successful online educational division.  She has also taught high school special education classes.
"I am thrilled and honored to be the next dean of the Woods College," said Muncaster.  "I went into the field of education because I know the power that a good education has in transforming individual lives and in changing our world.   Leading Woods College, with its rigorous programs and its focus on ethics and service, will allow me to use what I have learned about continuing and professional education to expand access to Boston College to students who will go on to lead change in our society. I look forward to getting started!"
Muncaster becomes just the third dean of the Woods College, following James Burns, I.V.D., who served from 2014-2018 before being named president of St. Mary's University in Winonna, Minn., and its founding dean and namesake James Woods, S.J., who served for 44 years before retiring in 2012. She succeeds Interim Dean David Goodman, who has served as associate dean under Fr. Burns, and who provided outstanding leadership to the school during the past year.
"The University has greatly benefited from David Goodman's hard work and leadership this academic year," said Quigley. "I am confident he will continue to help drive our efforts to educate students from non-traditional backgrounds."
A resident of Westford, Mass., Muncaster received her bachelor's degree in special and elementary education from Indiana University, and her M.Ed. from Tufts University before pursuing her doctorate at the Lynch School.
An avid cyclist who says she is looking forward to utilizing the new Margot Connell Recreation Center before work, Muncaster also enjoys international travel with her husband Peyton Paxson, a professor at Middlesex Community College.

Jack Dunn | University Communications